Best poke to pair with local craft beers
What to drink with your ahi limu, spicy ahi and kimchee tako pokes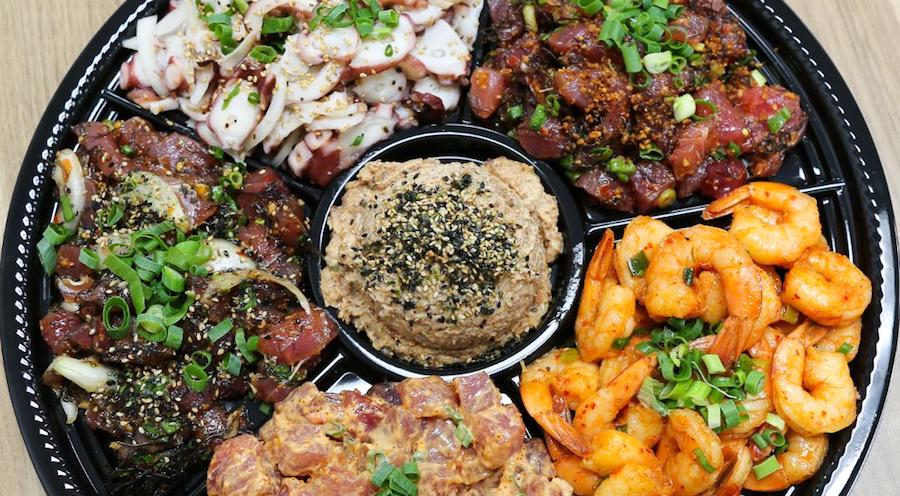 Next time you pick up your favorite poke, try pairing it with a local craft beer. Tim Golden, Certified Cicerone and co-owner of Village Bottle Shop and Tasting Room, talks us through the flavor profiles of our favorite styles.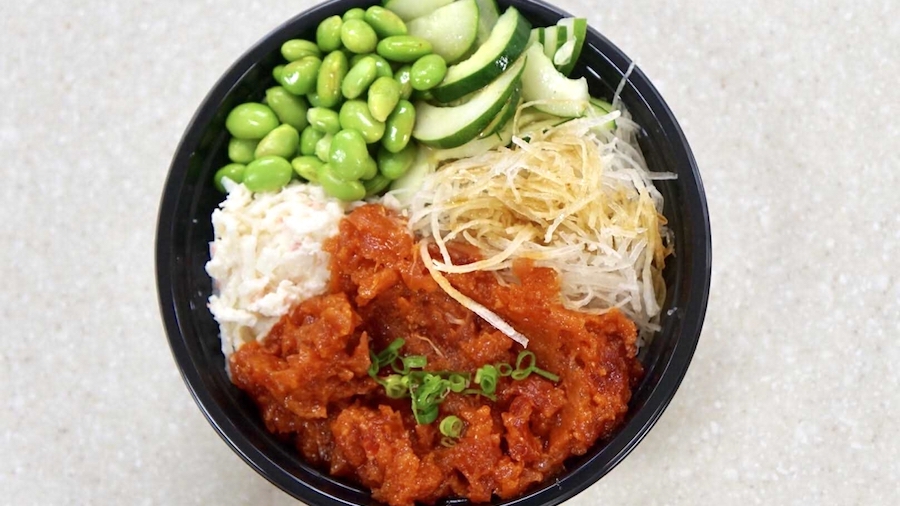 Poke: Spicy ahi
Style of beer: New England-style IPAs
Recommended local beer: Beer Lab HI's Koolau loa IPA
Pairing notes: Spicy ahi poke's combination of Sriracha pepper spice and creamy mayo begs to be paired with a beer that has lots of vibrant hop notes to balance out the heat and clean your palate. A New England-style IPA has much less bitterness than a West Coast IPA and Beer Lab HI's Ko'olau loa IPA is loaded with bright citrusy hop notes (think pineapple, tangerine and grapefruit), but is ultra-smooth and easy drinking. That smoothness is a perfect complement for the creamy mayo.
Poke: Kimchee shrimp
Style of beer: Pilsner
Recommended local beer: Honolulu Beerworks Pali Pils
Pairing notes: Spicy, funky and crunchy kimchee needs a clean, crisp beer to help cut through all of that flavor. A German-style Pilsner fits the bill perfectly and Honolulu Beerwork's recently released Pali Pils is a fantastic option. Shrimp has a delicate and slightly sweet flavor so you don't want a beer that will overpower it. Pali Pils has a wonderfully light cracker malt base with an assertive, yet not overly bitter hop presence to keep the beer from being sweet. A clean and dry finish will help cut through the heavy flavors of the kimchee. Perfect combo to eat then sip, over and over again.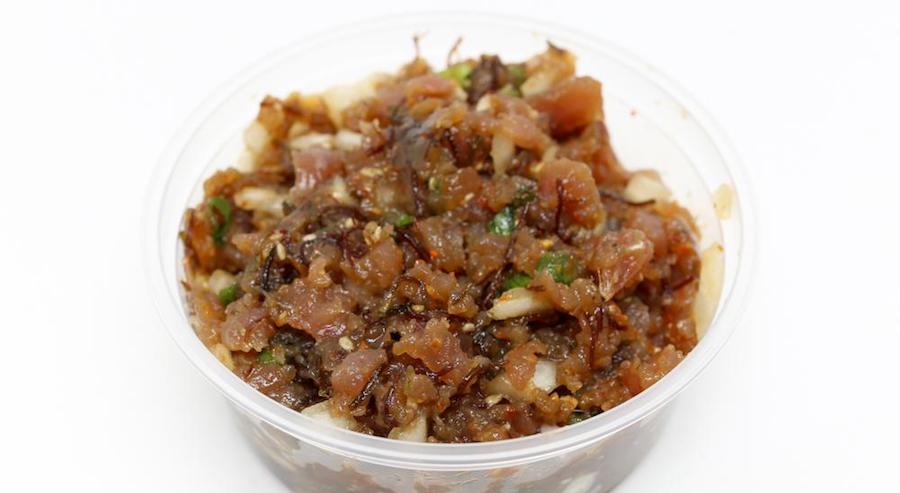 Poke: Ahi lomi
Style of beer: Tart sour
Recommended local beer: Lanikai Brewing Company The Kainalu Gose
Pairing notes: Lanikai's The Kainalu Gose is a traditional German-style tart wheat ale layered with juicy Kona key limes and Molokai alaea sea salt. The simplicity of lomi ahi's flavors are perfect for the tart lime flavors of this beer, and its slightly salt finish adds the perfect amount of extra salinity for the poke.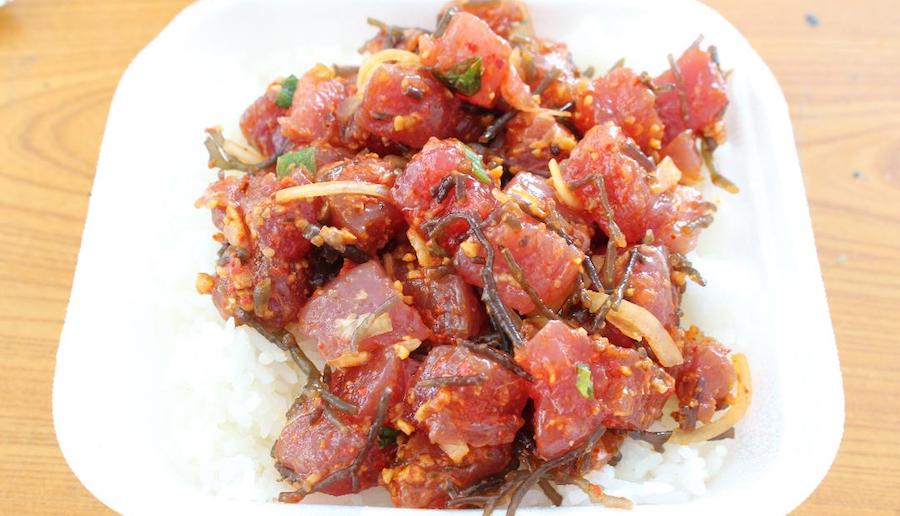 Poke: Ahi Hawaiian-style
Style of beer: Red Ale
Recommended local beer: Aloha Beer Company Ehu Red Ale
Pairing notes: Sea salt, limu and inamono. Three very distinct and powerful flavors that you want to complement and not distort. A classic-style beer with simple flavors is the way to go and Aloha Beer's recently released Ehu Red Ale works perfectly. Ehu's gentle, bready sweetness layers wonderfully with the nutty flavors of the inamono, while the classic piney and citrusy flavors of Cascade hops balance nicely with the salty notes of the limu. Sometimes two classics need each other.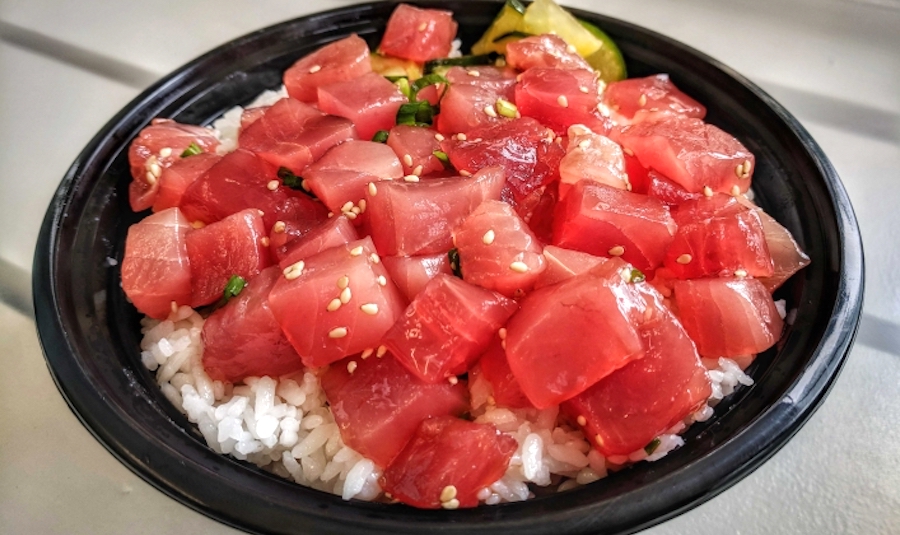 Poke: Ahi shoyu
Style of beer: IPA
Recommended local beer: Big Island Brewhaus Overboard IPA
Pairing notes: For this classic and most popular poke you want a beer that can stand up to the deep, rich, salty flavors of the shoyu, while not overpowering the fish. BI Brewhaus's Overboard IPA has a moderate bitterness that balances out the sweetness from the onions and fish, but also adds a vibrant punch of bright hoppy citrus notes of grapefruit and orange zest. This fresh hop burst adds a whole nother layer of flavor to the poke while letting the delicate flavors of the ahi shine.
Poke: Pipikaula
Style of beer: Pepper beer
Recommended local beer: Waikiki Brewing Company Jalapeno Mouth
Pairing notes: Salty, smoky pipikaula begs for a beer with a hint of spice and a touch of bready sweetness. Waikiki Brewing's Jalapeno Mouth is brewed with a large dose of freshly cut jalapeno peppers that add a mild green pepper flavor and healthy kick. The peppery spice helps cut through some of the heavier fat flavors of the pipikaula while adding a bit of depth to the finishing flavor. Sometimes pipikaula is also served with jalapenos, but if you pair it with this beer you can leave them out and drink your heat.
Poke: Tako (octopus)
Style of beer: Porter
Recommended local beer: Maui Brewing Company Coconut Hiwa Porter
Pairing notes: Tako has a soft, delicate sweetness and is many times smoked to add another layer of flavor. Those sweet and savory flavors pair up nicely with Maui's Coconut Hiwa porter, which has a perfect blend of darker roasted malts and a touch of coconut sweetness, while not being overpoweringly strong. As with all pokes, you never want the beer to drown out the fresh seafood flavors.
Follow Tim and Village Bottle Shop on Instagram and Facebook for more about beer in Hawaii, including newly released beers and events.