Best places to buy craft beer on Oahu
These five spots have the best selections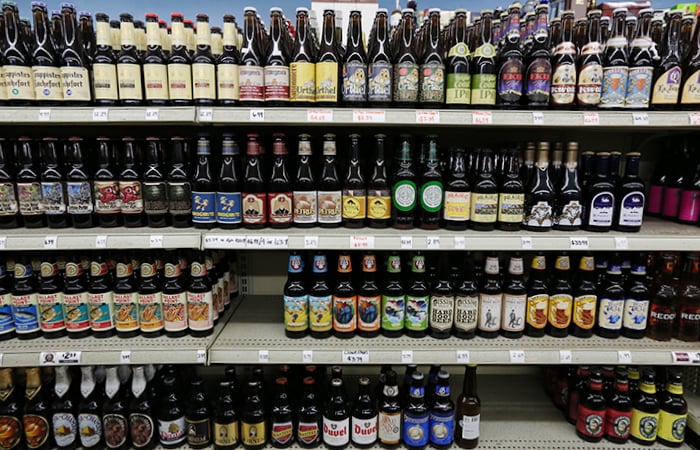 Headed to a hui? Need a six-pack? Here's where to find the biggest and best selection of craft beer:
Whole Foods
Though not a dedicated bottle shop or liquor store, Whole Foods is the beer drinkers' grocery store, boasting one of the island's most expansive collections of craft beer. Don't get scared off by the expensive stereotypes – Whole Foods offers competitive prices on both local and imported beers.
There are two Whole Foods on Oahu – one in Kailua and one at Kahala Mall. A third one at Kakaako's Ward Villages is slated to open in May.
388 Kamakee St., Kakaako
4211 Waialae Ave., Kahala
629 Kailua Rd., Kailua
Village Bottle Shop
The island's only tap room and bottle shop combo, Village Bottle Shop & Tasting Room at the SALT Complex in Kakaako offers a wide range of craft beer, arranged according to style to help you discover new brews. Follow on Facebook for the latest releases.
"I stock beers I know will be tough to sell," says co-owner Tim Golden, "because I want to introduce people to new beer and the only way to do that is to carry creative beers you can't find anywhere else."
675 Auahi St., Kakaako
Tamura's Fine Wine & Liquors
Going for your favorite poke? Look for our upcoming beer and poke guide to pick the perfect beer from their wide selection.
Tamuras has 5 locations on Oahu, in Aiea, Kaimuki, Ala Moana, Kailua and Kaneohe.
98-302 Kamehameha Hwy, Aiea
3496 Waialae Ave., Kaimuki
500 Ala Moana Blvd. Suite 2C, Ala Moana
25 Kaneohe Bay Dr. #106, Kailua
45-480 Kaneohe Bay Dr. #B-17, Kaneohe
Bev Mart
Once a hidden gem, Bev Mart is now known for its craft beer selection. "If you tell me another store has a better craft beer selection, I will go out and get a better selection that day," owner Thomas Hwang told Frolic. Mix and match a six-pack of your own by choosing from dozens of individual bottles.
You can track the latest new arrivals by following BevMart on Instagram. The store is located at 2441 Date Street between University and Kapiolani.
2441 Date St., Makiki
Haleiwa Bottle Shoppe
Cruising the North Shore? Hit up the Haleiwa Bottle Shoppe. This locally owned store has local, mainland and international brews as well as wine tasting and beer club membership programs.
66-452 Kamehameha Hwy, Haleiwa