Best late-night happy hour: Our Top 5
Where to find good eats after 9 p.m. without breaking the bank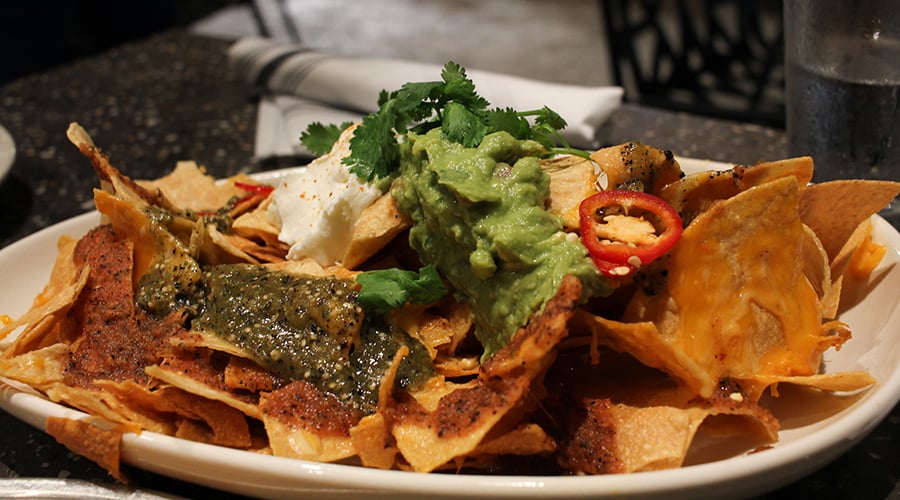 Frolic is looking for contributors! If you love to eat, know the local food scene and have an idea, email editor@frolichawaii.com
A full-time student at the University of Hawaii Shidler College of Business, Corina Quach knows all too well the financial struggles of going out to eat in Hawaii. Follow her adventures on Instagram at @cor.in.aa and @spoon_hawaii.
Pau hana happy hour is great because you get to unwind after a long day, but as a college student that spends most of her time studying, I find myself leaving school way past dinner time. Going out for late night happy hour gives us students that extra push to finish up that essay or project so we can celebrate with our friends afterwards.
I've thought about what makes a happy hour so happy. As a broke college student, I look for:
Parking-friendly location
Food and drink selection (variety = better), and
Food portion in relation to the price
Here are my picks for best late-night happy hour.
No. 5: Back Alley Cafe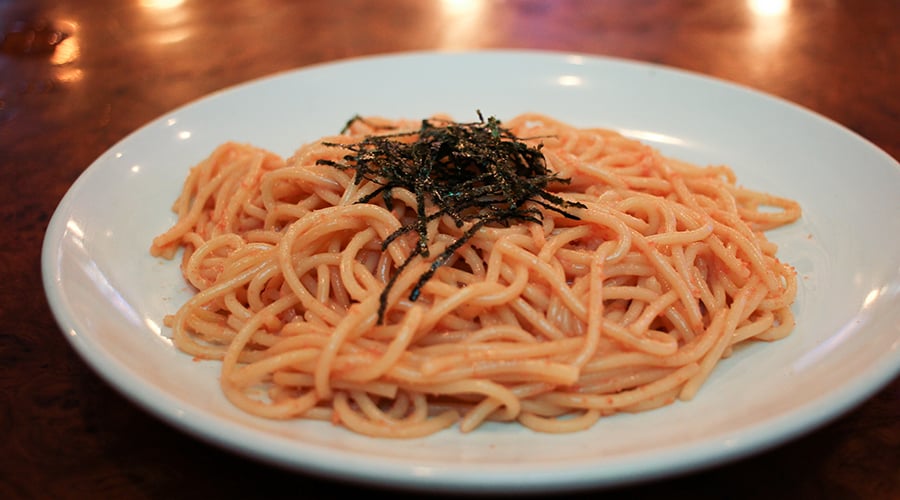 Regular happy hour: Sunday-Thursday 5:30 p.m.-7:45 p.m.
Late-night happy hour: Sunday-Thursday 10:30 p.m.-1:30 a.m.
The bar scene isn't really my cup of tea, but the three main reasons I like Back Alley Cafe are:
1. There's no tax when you pay with cash,
2. Abundance of free nearby street parking, and
3. Unbeatable happy hour times from 5:30-7:45 p.m. and 10:30 p.m.-1:30 a.m.
The most popular dish, the mentaiko (cod roe) pasta, is very creamy with a more pronounced mentaiko flavor than most places. Other recs are the Back Alley Roll ($12), which changes nightly, and the agedashi tofu ($7), both fan favorites. If you're looking for a chill scene to chat with your buddies for a few hours, this is the spot to hit.
920 Sheridan St. • Ala Moana • 888-5333
No. 4: Otoro Hawaii Fusion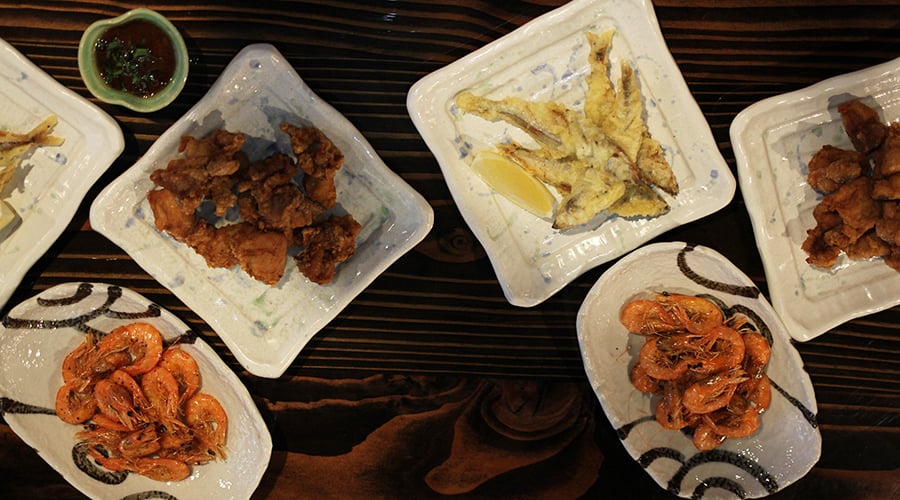 Late-night happy hour: Daily 10 p.m.-2 a.m.
If there's one thing college students look for, it's a great meal for an even greater price. Though small, Otoro's late-night happy hour menu is exceptional when it comes to value. The fresh sushi and $2 draft beers are crowd pleasers, but the thing that keeps me going back are the $1 dishes like the fried shishamo (smelt), ko-ebi (deep-fried baby shrimp) and chicken karaage.
3008 Waialae Ave. • Kaimuki • 738-1668
No. 3: Shokudo Japanese Restaurant & Bar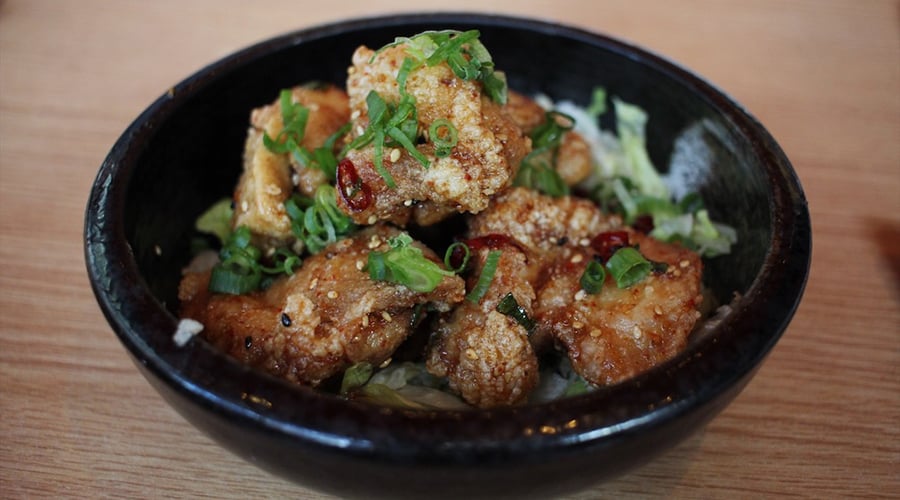 Regular happy hour: Daily 4-6 p.m.
Late-night happy hour: Daily 10 p.m.-12 a.m. (last call)
Shokudo is synonymous with their famous Honey Toast dessert, but they really should be just as famous for their amazing happy hour deals. The late-night happy hour menu consists of small plates, hand-roll sushi and donburi for $6 each, along with drinks ranging from whiskey and mojitos to wines and beers.
Garlic sesame chicken, Shokudo's most popular happy hour item, is a must-try. The outside is fried to a crisp, which adds a nice crunchy element to the otherwise soft and tender chicken, and the sweet and spicy garlic sauce is highly addictive with a slight kick.
Tip: Shokudo has a $24 AYCE menu offered at the same time as the late-night happy hour, and it includes all the dishes from the happy hour menu.
1585 Kapiolani Blvd. • Ala Moana • 941-3701
No. 2: Yanagi Sushi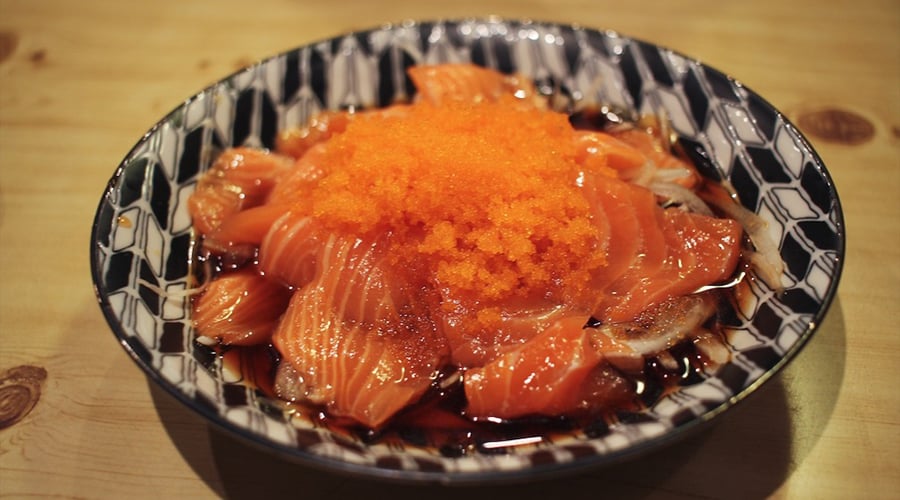 Late-night happy hour: Monday-Saturday 10:30 p.m.-1:30 a.m. (last call)
I've been a fan of Yanagi's late-night happy hour for years, and it never disappoints. The wait can get long, even if you arrive earlier than 10:30 p.m., but the restaurant does a good job at turning tables quickly.
Yanagi Sushi has a huge happy hour selection for an unbeatable value. My go-to is the fresh salmon with sweet round onion. The salmon is fresh, the thinly sliced onions are slightly sweet, the kaniko that sits on top is marginally salty and very crunchy, and sweet ponzu dressing ties the whole dish together. I also love combination meals like the Tempura & Chicken Teriyaki ($12.95). These come with huge portions of two entrees and are great for indecisive people like me.
Yanagi has many stalls in front of and behind the restaurant, but these tend to fill up quickly. Metered parking is available nearby on Cooke Street.
762 Kapiolani Blvd. • Kakaako • 597-1525
No. 1: Maui Brewing Co.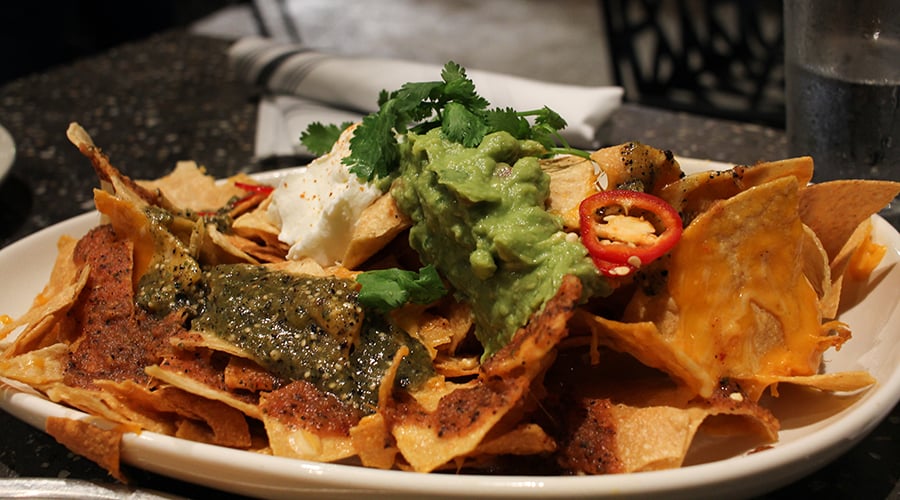 Regular happy hour: Daily 3:30-5:30 p.m.
Late-night happy hour at Kailua location: Daily 9:30-10:30 p.m.
Waikiki location: Daily 10:30 p.m.-12 a.m.
Maui Brewing Co. is currently my favorite late-night happy hour spot. We drove all the way to their newest location in Kailua to catch the 9:30 p.m. happy hour because we just couldn't wait for the Waikiki one to start at 10:30 p.m. The $10 craft pizzas are a must-order. The Silversmith and Forager, both white sauce pizzas with everything I love (macadamia nuts, mushrooms, garlic), are my favorites. These will steal the show until you try the MBC Nachos.
These don't just steal the show, they'll steal the entire theater. The serving is huge, and the crispy nachos are lavished in toppings  of cheddar cheese, sour cream, salsa and guac. MBC's dishes are great for sharing or enjoying by yourself, and prices are drastically reduced from the regular menu (nachos usually cost $16, and pizzas $15-$19.50).
The late-night happy hour also includes drink discounts like $2 off beers and $3 off cocktails.
537 Kailua Rd. • Kailua • 518-2739