Behind the scenes of Lamb Mondays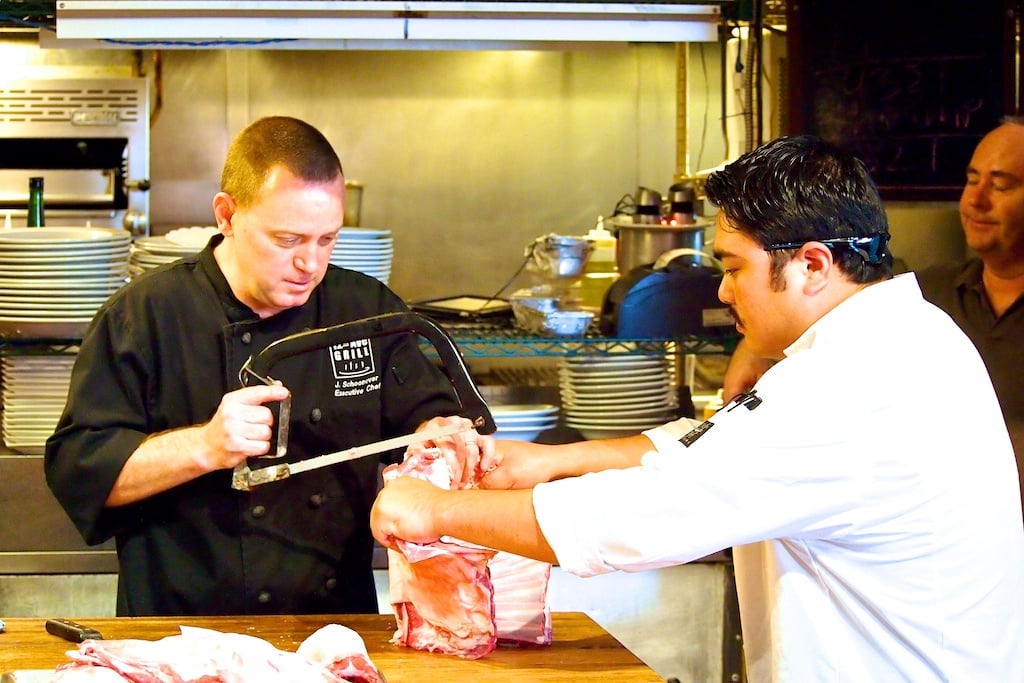 One of the things that makes sustainable ranching so difficult in Hawaii is finding an outlet for less desirable cuts of meat. Many hotels, restaurants and markets will only take the prime cuts, but what about the rest of the animal?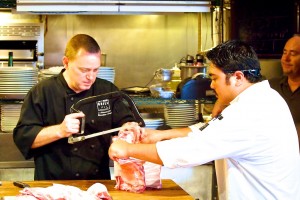 12th Avenue Grill does its part to encourage food sustainability in Hawaii through its nose-to-tail initiative to use all parts of the animal, with special dinners to promote awareness. During April, the Kaimuki restaurant has been bringing in whole lambs from Maui Cattle Co., butchering it themselves at the restaurant, and featuring Lamb Mondays dinner specials.
In a previous post, I shared my belief that education is key to achieving sustainability. To pass on knowledge to the next generation of chefs, 12th Avenue Grill welcomed culinary students from Kapiolani Community College to a butchery demonstration by chef Jason Schoonover (video at the bottom of this post).
Beer pairing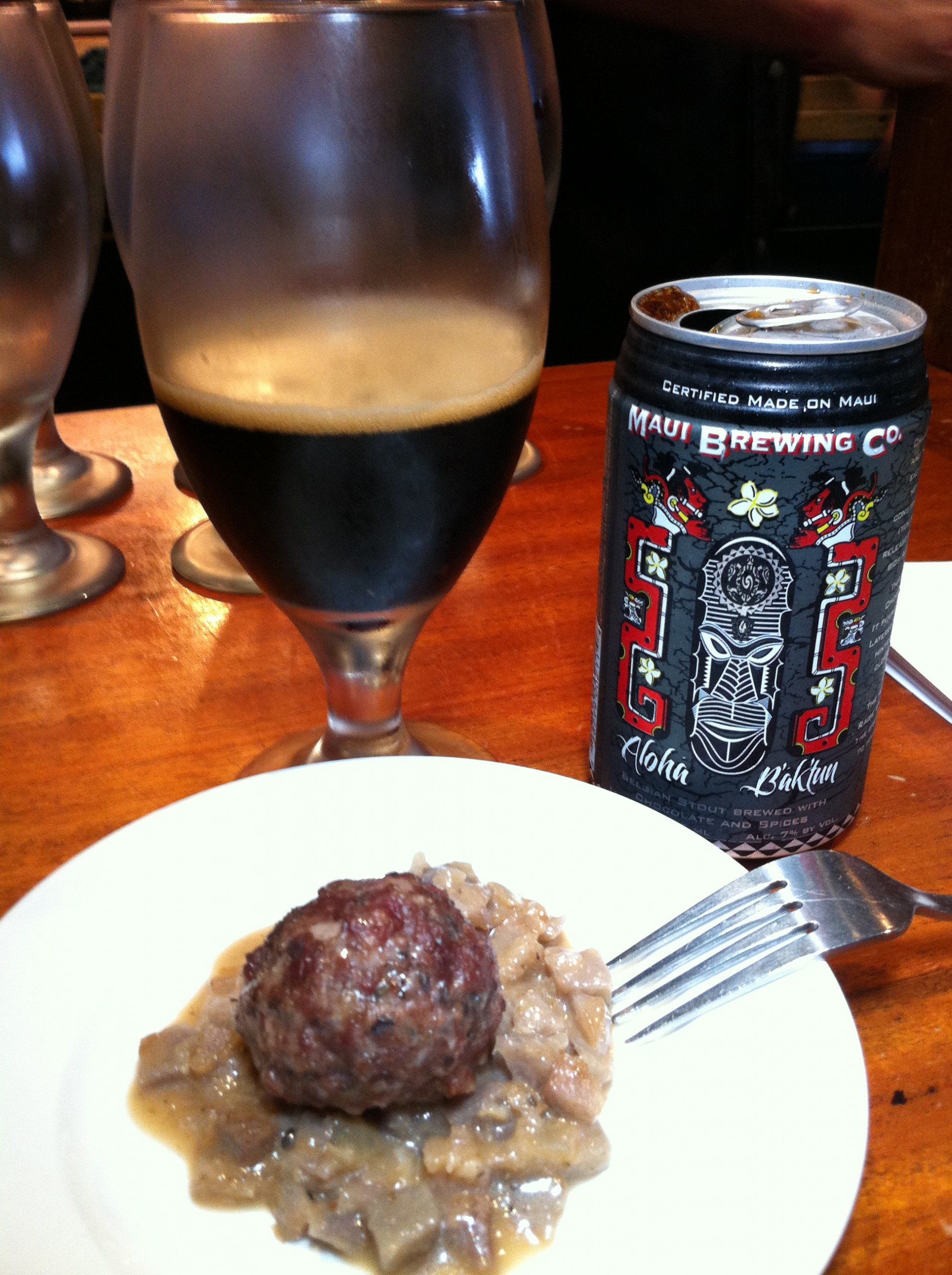 After the butchery demo, I was also able to sample some of the beers at 12th Avenue Grill that pair well with lamb.
There is no room for subtlety with grass-fed lamb. The earthy flavors need to be paired with equally strong flavors, which is why the eatery recommends heavier dark beers like stouts and porters.
The first recommendation was Maui Brewing Co.'s Aloha B'ak'tun beer, which was created in honor of the end of the Mayan calendar. The name chosen for the beer cleverly exhibits the company's sense of humor by essentially saying hello and goodbye to the end of the world.
This Belgian-style stout brewed with Big Island chocolate, locally grown chipotle peppers and cinnamon provides the flavors necessary to stand up to any preparation of lamb.
However, if you're willing to spend some extra money to really make an exceptional meal, order the Fifty Fifty 2012 Eclipse Imperial Stout ($39 a bottle).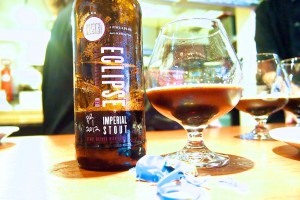 Possibly one of the best beers I've ever had, I'm still debating with myself if I like it better than Mirror Mirror from Deschutes Brewery or Samuel Adams Utopias.
The intense bitterness reminiscent of premium roast coffee hits your palate before transitioning into smooth maple syrup.
Don't be intimidated by the size or price of the bottle. This is a very drinkable beer that goes well with lamb, and will easily take you into dessert.
Video of Schoonover's demonstration on how to butcher a whole lamb
Lamb Mondays will continue for the rest of April, and keep an eye out next month for more themed dinners, which 12th Avenue Grill owner Kevin Hanney says will feature pork or rabbit from Shinsato Farms.
April 15: Maui Brewing Co. Mana wheat beer-braised lamb shank with Anson Mills toasted stone-cut oats and lotus root chips
April 22: Classic rack of lamb
12th Avenue Grill
1145C 12th Ave.
808-732-9469