Beer Lab has opened in Waipio
Cheers to Central Oahu's first craft brewery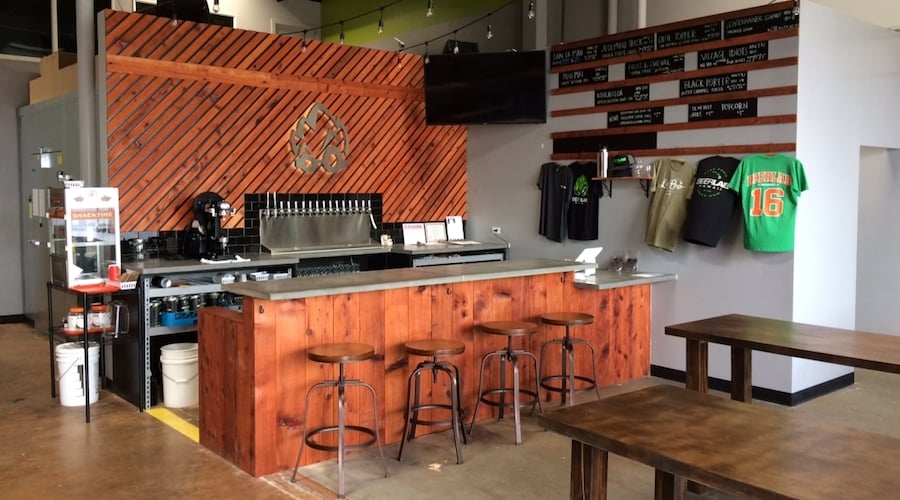 Moiliili's Beer Lab Hawaii opened a new brewery and taproom Aug. 22 in what initially seems like the strangest of places: an industrial park in Waipio.
Why not somewhere in town or on the windward side, where the craft beer storm is strong? I had to head over and check it out.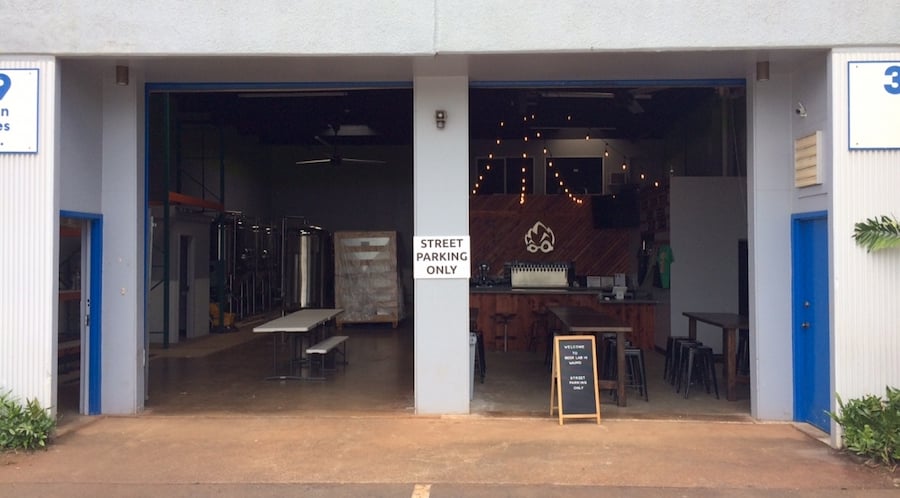 The new location is tucked into a dense industrial complex off Kamehameha Highway, across from Central Oahu Regional Park. Pulling up, it's hard to overlook the irony that this complex, where dozens of businesses work elbow to elbow, will provide the space that Beer Lab needs to expand its operations.
It turns out Beer Lab's new space is big (it's actually two units side by side) and it feels open thanks to tall ceilings and double garage doors that create an inside-outside atmosphere. In one unit is a legit taproom, with room to seat a couple dozen. In the other are Beer Lab's new toys: a state-of-the-art, stainless steel brewing outfit that will increase production by four times its current capacity at the University Avenue location.
Beer Lab's distinguishing quality since it opened in 2016 has been its rotating taps — rarely did it brew the same beer two times in a row. The new capacity, says marketing manager Kailey Wong, will allow Beer Lab to continue this tradition but also provide more stability in its offerings. The brewery hopes to have three or four flagship beers on tap all the time. One will most likely be a New England Hazy IPA. The others are yet to be announced. Beer Lab is also looking to start canning its beer in the next couple months — if so, it would join Honolulu BeerWorks and Waikiki Brewing in selling its six-packs in grocery stores.
The University location will remain open but will cease brewing beer. In a case where everyone wins, the space once occupied by the brewing tanks will be converted to seating and the taproom will continue to operate as normal — with the addition of the always-available flagship beers.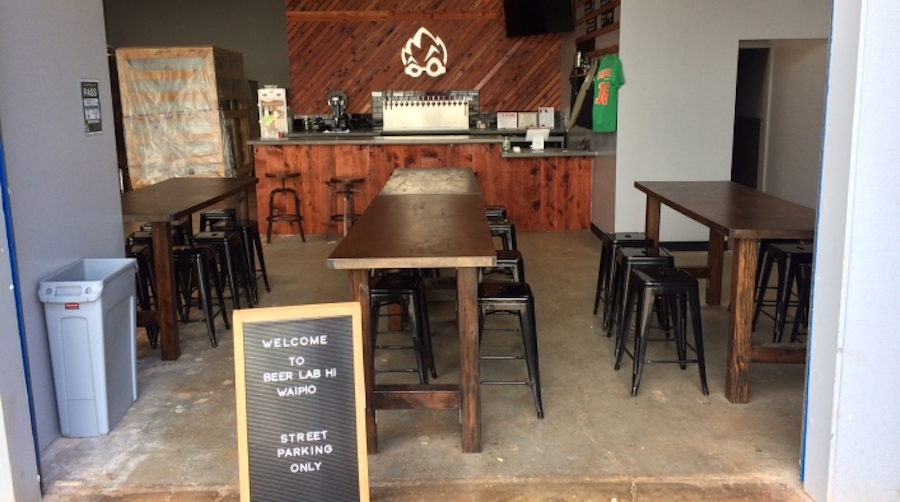 Beer Lab chose the Waipio location for its size and ability to accommodate its brewing aspirations, but there is also another major benefit. As the first craft brewery in Central Oahu, the new spot fills a need in an area that was essentially a black hole of craft beer. Residents from Mililani, Wahiawa, Pearl City, Waipahu and even Ewa finally have a local craft brewery that's actually nearby.
And they seem to be appreciating it. Unlike the University location, which draws a lot of visitors from Waikiki, Waipio so far caters mostly to locals. "It's a totally different vibe here," Wong says.
Considering Beer Lab always seems to have one of the most complex lineups of beer on the island, opening in Waipio, where they can brew more, is great for Oahu craft beer fans and for the beer scene as it continues to expand its tentacles.
For me, a resident of Waimanalo, I selfishly see another perk of Beer Lab Waipio: Just north of the H1/H2 junction, it is positioned perfectly as a pitstop when I'm headed to Haleiwa or the west side.
Beer Lab Hawaii
94-515 Ukee St., #310
Waipio
Tues – Fri 4 p.m. – 10 p.m.
Saturday 11 a.m. – 10 p.m.
Sunday 11 a.m. – 6 p.m.
beerlabhi.com
Street parking only. Bring your own food.