Beaune: All we want to do is wine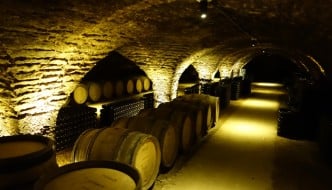 I have been drinking and learning about wines for a couple of decades now, and my niece Ahnya has now started to learn more about the art of tasting wines in France. So in retrospect, Beaune — with its vast history of wine growers and makers — was the perfect place to go.
We probably should have taken a wine tasting class to start our adventure in Beaune. Actually, no matter what point you do the class, it is interesting and will help you through the rest of your wine tasting.
Sensation Vin is located near the Notre Dame (as you face the church, look to the right) and they have one wine class promptly at 2:30 p.m. every day. You don't have to reserve a spot, and you can have lunch at any of the great places nearby.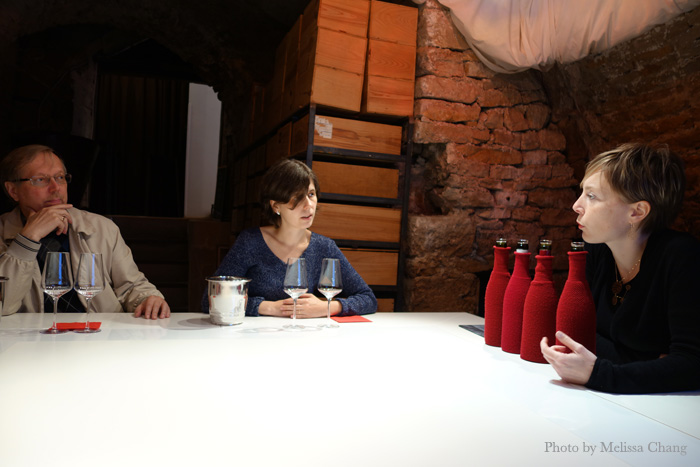 Once inside, you'll learn about everything you need to know about Burgundy: the history, the terroir, how to read the labels and what they mean, how the wines are produced (many times, little farmers lease land and sell their grapes back to wine makers).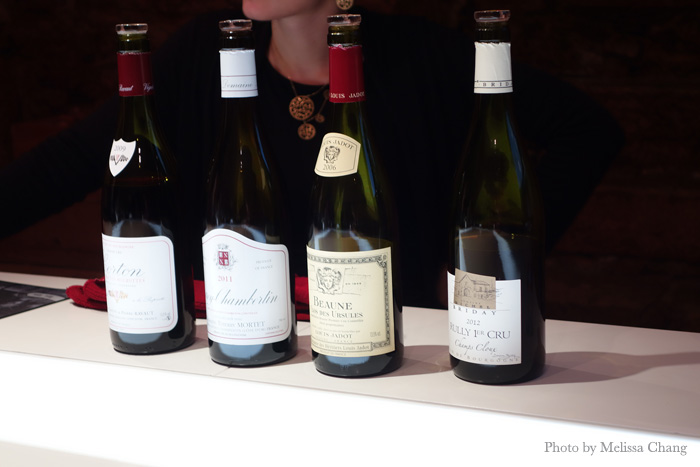 Then the blind tasting of the reds: our instructor put up a slide showing various smells and taste sensations, and explained what to expect in young and old wines. We looked at each one's color, then sniffed, then tasted with an aeration in the mouth. Did you know that acidity makes you salivate? We picked up on that from wine to wine, and finally understood that it wasn't about the tannins (which make you pucker). Each of the wines had their own layers of complexity, as well. At the end, we were quizzed on what we thought were the oldest to youngest, then named our favorites. (Click here to see the science behind the art.)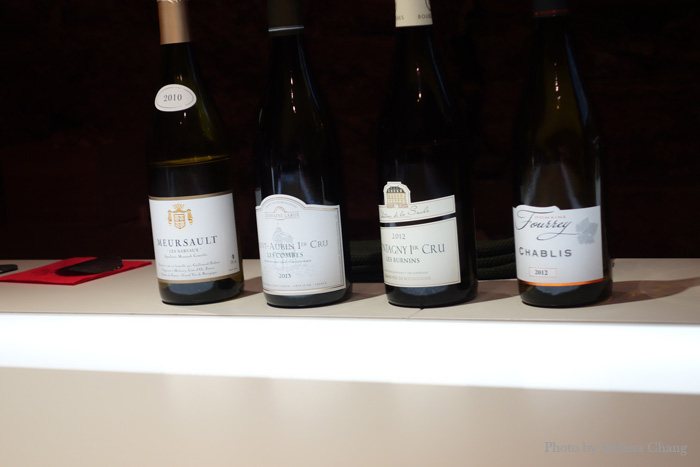 In Burgundy, you taste red wines first, then the whites — opposite of American tasting. They say that the qualities of white wines may ruin your palate for the reds, so they go from red to white without rinsing the glass. In fact, you never rinse your tasting glass with water, as that spoils the effect of the wines that have coated it and you have to start from square one. Again, we did a blind color/smell/taste test of each. The funny thing was, Ahnya and I both picked the Mersault as our favorite before we knew what it was.
Sensation Vin
1, rue d'enter
33 3 80 22 17 57
If you are REALLY into the history of wine, you can check out the wine museum in Beaune, as well. It takes you through the ancient history of winemaking in the region as well as the accessories, like casks and the science of fermentation. They do have bilingual placards throughout the museum, but not in all places.
For some reason I can't find an address, but you can click here for more information on the museum.
And, of course, we had yet another day of wine tasting. This time, we went to Patriarche, a 230-year-old winery in Beaune. One of the neat things about this place is the foresight its leadership has had over the years, and its progressiveness. One of the heads of the company in 1902 was Patriarche descendant Noémie Vernaux, dubbed "a woman ahead of her time." (Don't forget, women didn't have the right to vote in France until 1944.) There is also a big deal made over André Boisseaux, who dedicated a specific batch of wine to be locked in a time capsule and opened every 50 years as a fundraiser. The thought that they could keep rebuilding buzz over their brand every 50 years intrigued me.
This is another self-guided tour that takes you through five kilometers of underground wine caves, holding millions of bottles. One of the great things here are the multilingual video stands in various parts.
And, of course, more self-pour wine tasting. I do have to warn you, though, that although the tour is well thought out, the red wines aren't so good. We liked all the white wines, but the second red was so awful that Ahnya and I poured our vessels out — which is a big thing, because we never waste. You get to taste 15 wines, most red, and unfortunately those are the weaker ones. My advice to you is to go to guzzle the whites, but pass on the reds.
By the way, see the silver bowl? That is a traditional wine tasting vessel that many sommeliers use. You get this as a souvenir.
Patriarche
5-7 rue du college
33 (0)3.80.24.53.01
Next: We loved Meursault so much, we had to visit the village!