Bay to Breakers 2011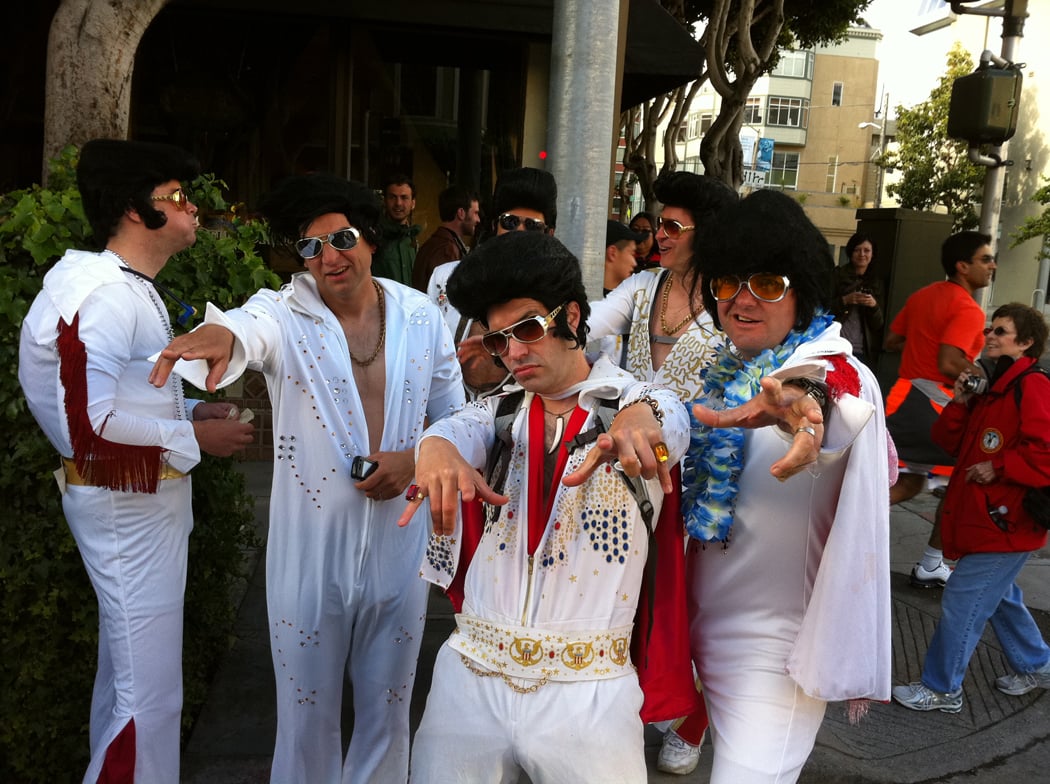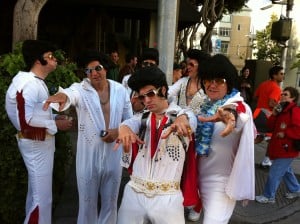 That's right, I've returned to San Francisco for the annual Bay to Breakers fun run, not just because it was a crazy time last year, but because this is the 100th anniversary of one of the most famous fun runs in the country.
I'm going to just say it up front: Bay to Breakers is the bawdiest sporting event in the country, if not the world. People from all over flock to this event to watch and participate in this fun run filled with drunkenness, dancing, outrageous costumes, or no costumes at all.
That being said, this year's Bay to Breakers was dramatically subdued compared to last year, thanks(?) in part to ING's pulling out as a title sponsor due to the complaints by residents about the trash, drunkenness, human waste and lewd behavior. (Note that no one complained about the nudity.) Big props to Zazzle for stepping up and saving the race, allowing it to go on for its momentous centennial.
You may have seen my photos and videos last year. These photos show a quieter, gentler race, still sporting costumes and nudity, but less alcohol, weed, and elaborate house parties. Heck, even many of the religious protesters stayed home this year.
Bay to Breakers 2011
I tried running with my iPhone this time, thus the photo quality, but I could capture more video! Here are the famous flying tortillas at the start line:
Here's a clip of the traditional salmon run at Bay to Breakers:
You can watch the rest of my videos from yesterday, here.
Now, I don't mean to be so down on the event … people who did this race for the first time this year were raving about how fun it was. I found myself comparing this run to last year, which was much more outrageous. Plus, the biggest piece missing for me this year was Gumby, a.k.a. Brad Tada, who didn't get to run this race. He really made the event exceptionally fun last year, so that was a big void for me.
I do recommend, whether you run it or not, that you go to the Haight after the run to watch ALL the freaks go by. As I rode the bus home, we drove through the Haight and I realized that I missed a lot of exceptional costumes and, um, body paint. I was probably in a tamer section of the run and didn't get to see the best of the best.
Will I run it again? Maybe. Like I said, it's till the bawdiest fun run in the country. Hopefully Zazzle's support will bring it back to a higher level of nuttiness that San Francisco is known for.