Battle of two Filipino spaghettis
Is 7-Eleven's new Filipino spaghetti more buzz-worthy than Jollibee's?
Before Jollibee arrived in Hawaii, I had never heard of Filipino spaghetti. A spaghetti where the red sauce is made with banana ketchup? Almost candy sweet with a hint of sourness? This fusion of Italy and the Philippines seemed to be without comparators in Hawaii.
Not so fast. I noticed a sign at 7-Eleven last week touting their new Filipino Style Sweet Spaghetti. Not one to turn away from a challenge, I had to find out which was better: Jollibee or the feisty newcomer from 7-Eleven?
Jollibee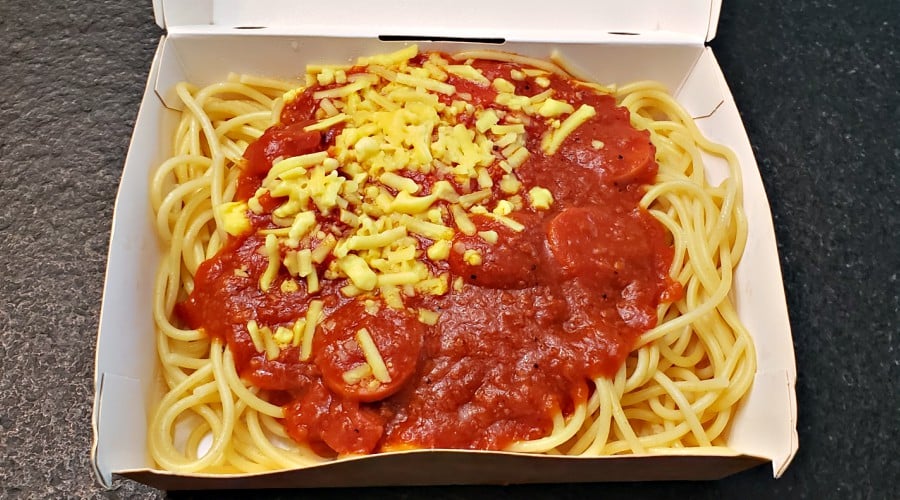 Noodles: Served at a medium al dente, the noodles are cooked just enough to adhere nicely to the sauce, flavoring every bite without clumping
Sauce: A distinctly sweet flavor that almost places it in the dessert category, but with a decent complexity and enough backbone from the tomatoes to keep it in the savory category
Sausage and toppings: Having ordered the small portion, I was pleased that eight discs of sausage averaging about 1.25 inches in diameter added saltiness and fat to balance out the sweet sauce. This is all covered with a generous portion of grated cheese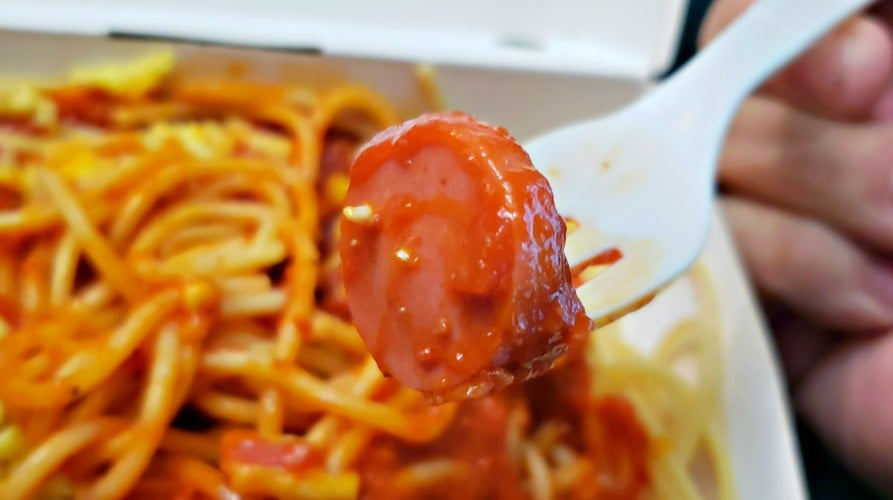 Price: $4.99 plus tax for a small order
Thoughts: Much more complex in flavor than what could be pegged as a kid's dish, yet with one foot firmly in the dessert category due to its defining sweetness. If you like your boba at 100% sweetness, you'll like this.
7-Eleven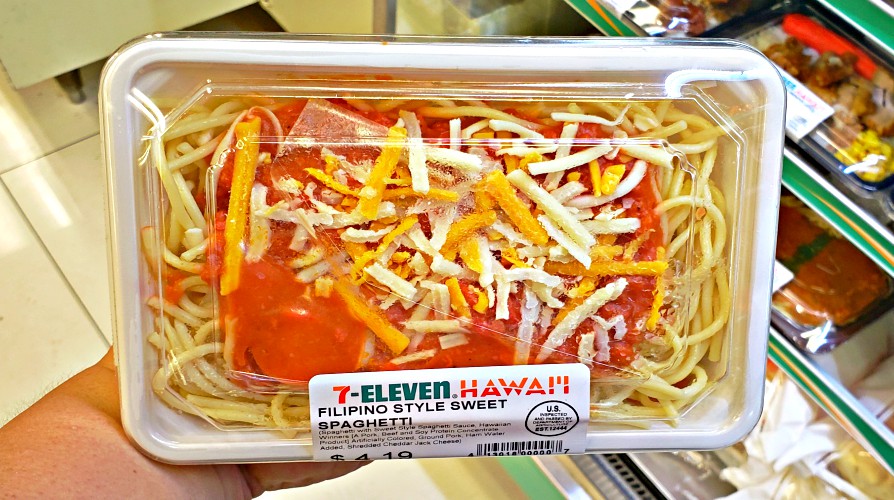 Noodles: A bit overdone, resulting in a softer, starchier serving reminiscent of udon noodles. The extra starch released from overcooking caused the noodles to clump together and required a bit of work to get the sauce thoroughly mixed in
Sauce: Less sweet than Jollibee, the sauce does yield a bit more umami that I found pleasing. Sadly, it still did not match the depth of flavor of its competitor
Sausage and toppings: With a serving size being similar to the competitor's, the sausages were minuscule in comparison. The five sausage discs averaged .75 inches in diameter and the dish lacked the protein component that made Jollibee's fun. The cheese topping was generous and proportioned properly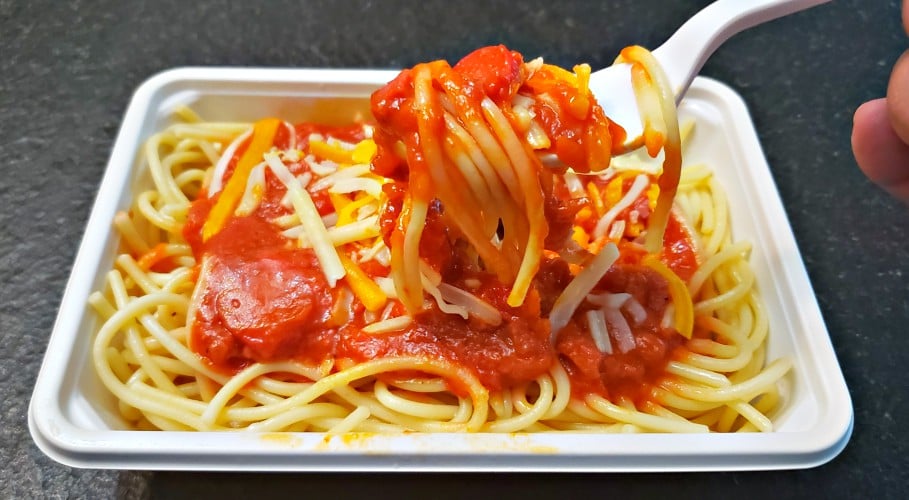 Price: $4.19 plus tax
Thoughts: A nice addition to the ever-expanding meal offerings at this convenience store chain. While not as well-defined in flavor or as substantial as Jollibee, the lower price point and availability at more locations make this a good option for those who need a quick lunch on the go. Don't forget to reheat in the microwave before you leave the store.
Winner: Jollibee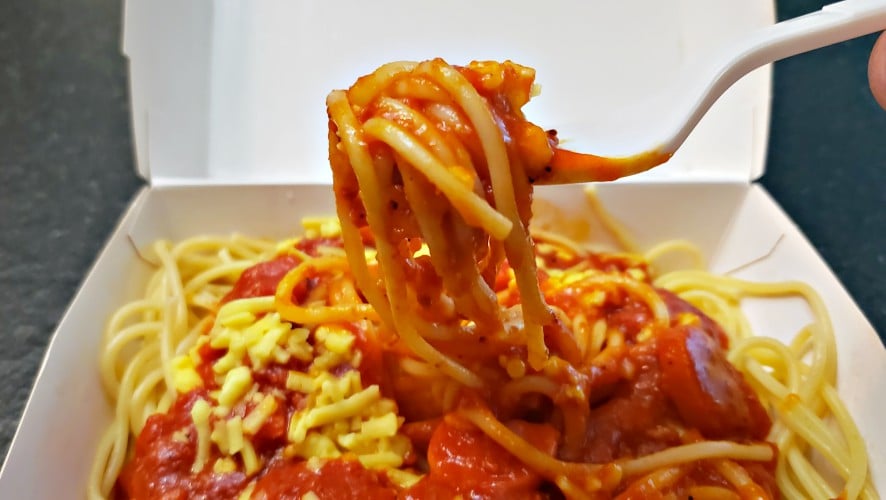 7-Eleven put up a good fight in a contest that was closer than you might think, but the overall winner is Jollibee. It's a dish with playful flavors, yet is serious enough to be a meal. From the generous portions of noodles, sauce and sausage to the budget-friendly price of $4.99, the spaghetti is a unique option from a fast-food chain known primarily not for spaghetti, but for the similarly playful Chicken Joy.
See also:
Battle of da chili dog plates: Round 2
Battle of da chili dog plates
Battle of the bubble waffle sundaes
Battle of two legendary oxtail soups
Battle of Ala Moana Center's afternoon teas