Ballroom with a Twist heats up Honolulu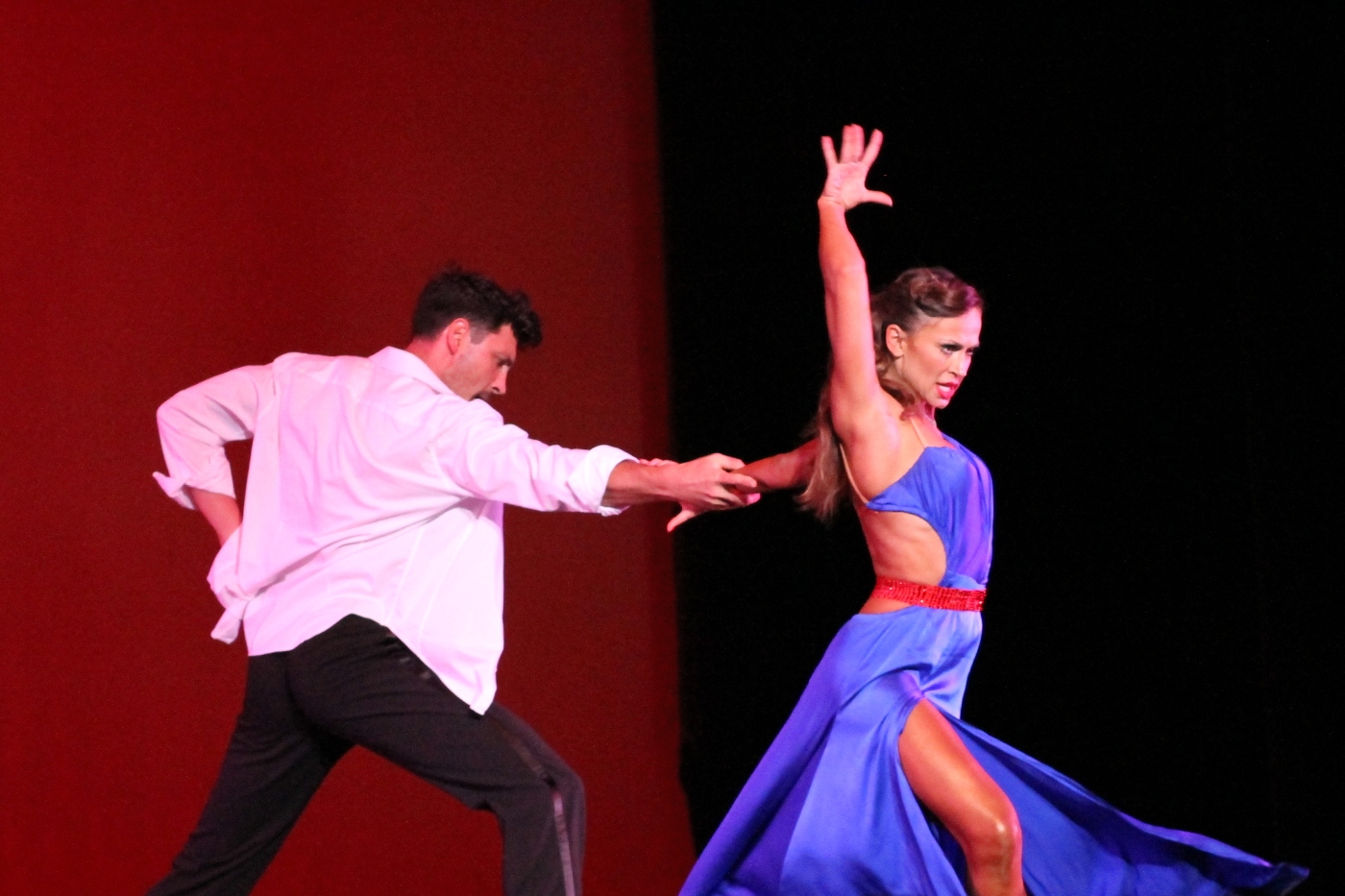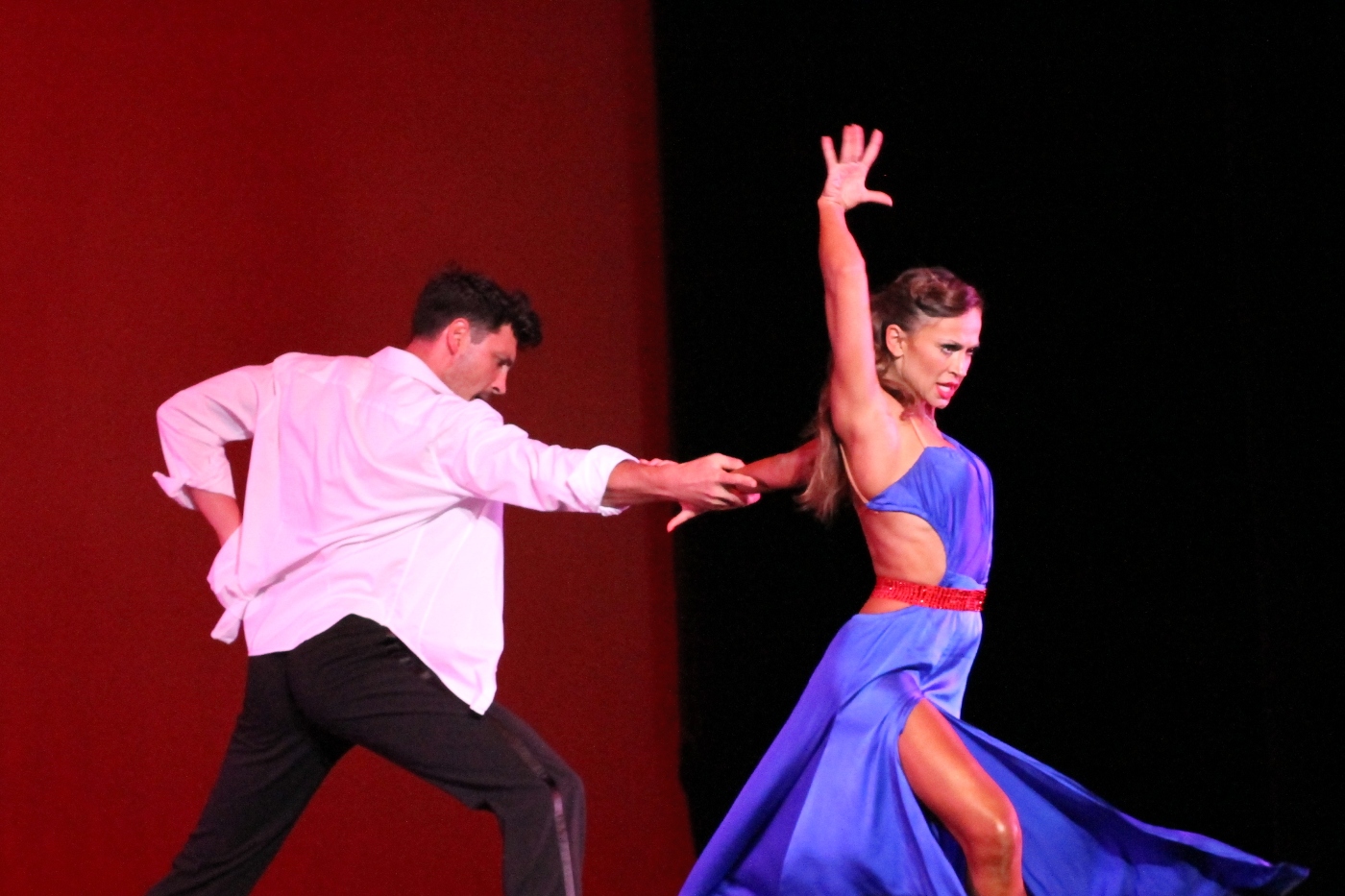 It's not your grandmother's ballroom dance, not that anything's wrong with that. Dance geeks like me, or shall I say, dance enthusiasts, if you didn't get a chance to check out "Ballroom with a Twist" Tuesday night at the Blaisdell Concert Hall, you'll have one last chance this evening.
There was a fresh blend of ballroom, hip hop, singing and just the right amount of steamy numbers that kept the audience engaged and towards the end of the show, literally on their feet. "Dancing With the Stars" celebs Maksim Chmerkovskiy, Valentin Chmerkovskiy, Karina Smirnoff and Tony Dovolani were joined by fellow dancer Sharna Burgess. The audience applauded her for learning the routines and filling in for the uber popular Cheryl Burke.
"American Idol" popular contestants Von Smith and Haley Scarnato nailed it with their rendition of "The Prayer" and impressed throughout the night adding a live musical element to some of the dance routines.
One of the evening's highlights was the intense paso doble performed by Valentin Chmerkovskiy and Sharna Burgess. But when Maks and Karina hit the floor, with no music, letting the excitement of the audience build, that was the moment of the evening. The crescendo was reached when Maks flung off his shirt, and seriously, women screamed like "Magic Mike" was in the building.
But I am a true "So You Think You Can Dance" purist and Legacy (Jonathan "Legacy" Perez) was it for me.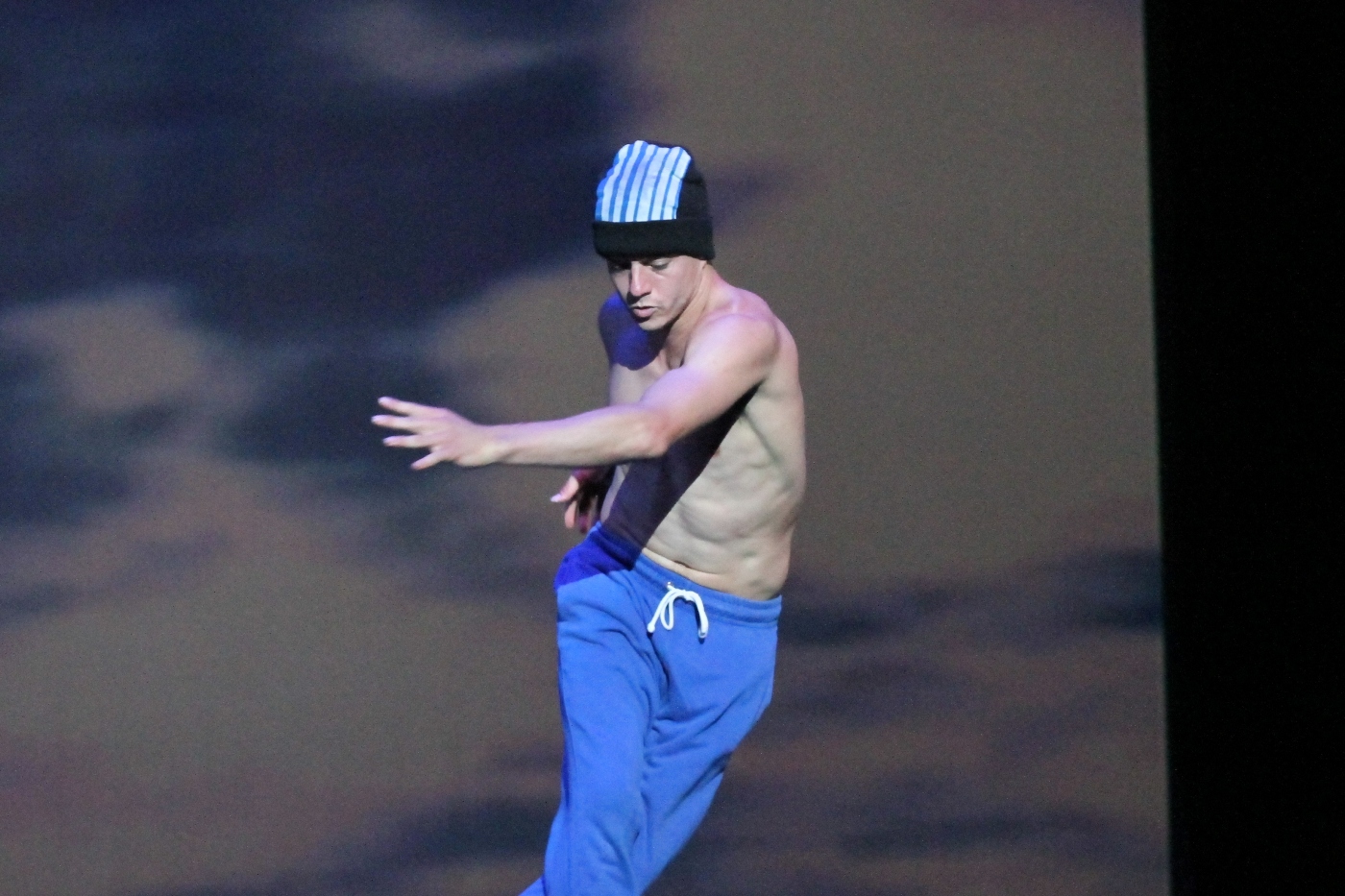 He's a b-boy with a heart and his skills transcend street-style dancing. I was also happy to see Jenna Johnson from "So You Think You Can Dance" rocking her ballroom moves.
Oh, spoiler alert, they let a bunch of people join the lead dancers on stage during the last performance, definitely more than I think they expected. Most were hugging on Maks. For that alone, you might want to trek on to the Blaisdell Concert Hall tonight.
-Photos by Lyle Amine-
Ballroom with a Twist
Blaisdell Concert Hall
Wednesday at 7:30 p.m.
Tickets: $35-$95
Go to the box office or ticketmaster.com