Bacon, mon amour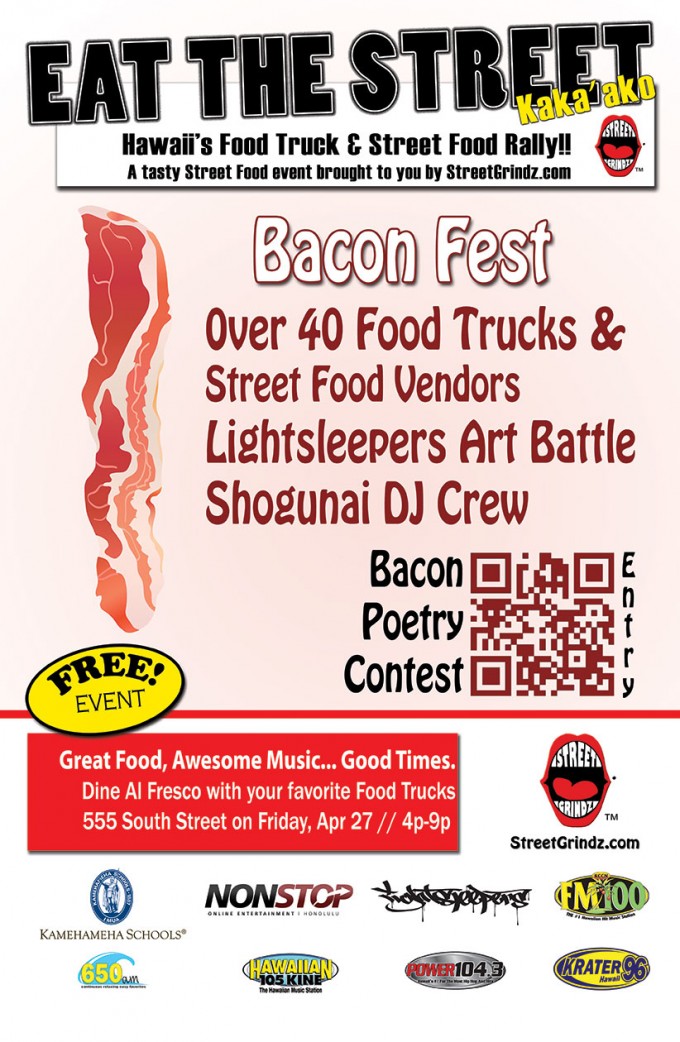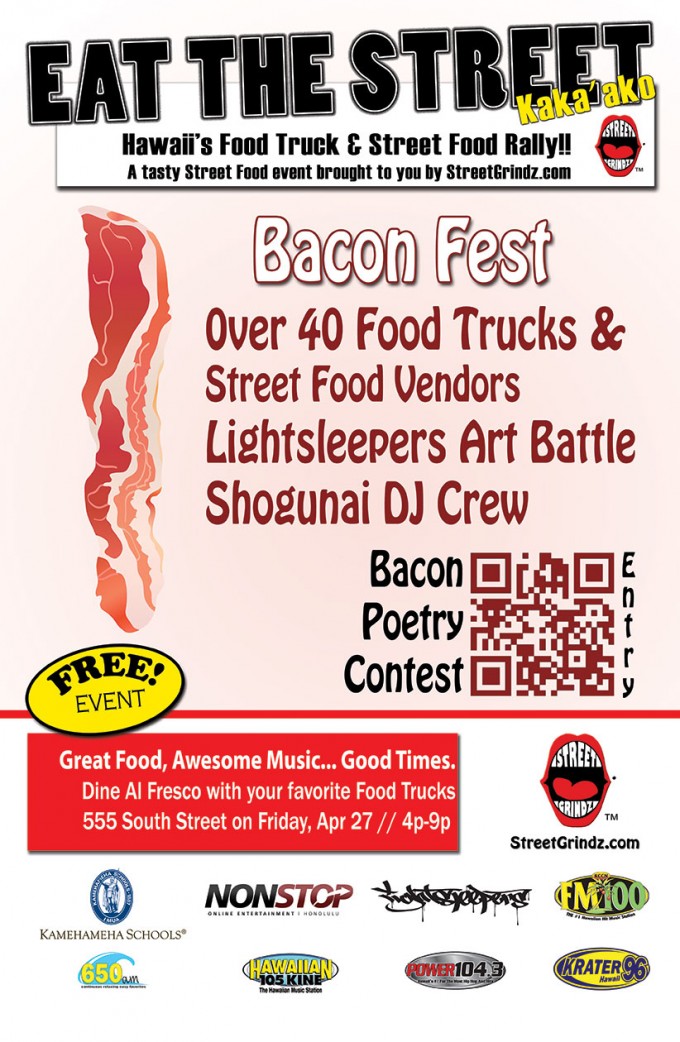 Get ready for a major bacon frenzy, Honolulu: Eat the Street Bacon happens tonight, with 41 food trucks and street food vendors bringing out new creations featuring our favorite strips of salty, meaty goodness.
The baconfest kicks off at 4 p.m., with DJs spinning, live art by Lightsleepers and ETS' first-ever bacon poetry contest. Here, tonight's deets:
When: Friday, April 27 from 4-9 p.m.
Where: 555 South St. in Kaka'ako (at Halekauwila, kitty-corner from Restaurant Row)
Admission: Free
Parking: On-site and street parking
And here, a sneak peek at some of the dishes that pay homage to the swine. Warning: Portions of this gallery may be heart-stopping.
Paul's Poppers
To see the full lineup, here's the menu and guide.