Back in business: Yakitori Glad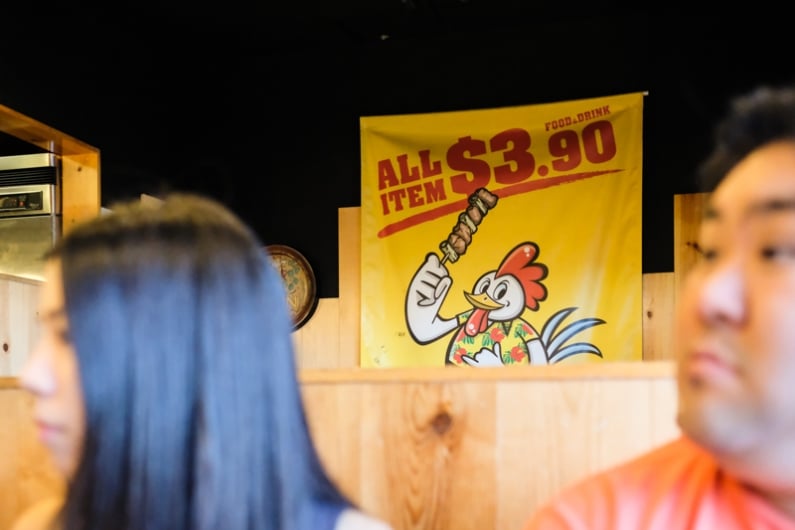 2016. A year of immense tragedy and loss for many of us. Among its many casualties was Yakitori Glad – the humble grilled chicken skewer spot on Kapahulu where all items cost a mere $3.90. Oahu foodies, especially izakaya fans, let out a collective gasp as the news spread.
Sad we were when we found out. Mad at the abrupt loss of our $3.90 chicken haven. And now, Glad that this gem is open for business again. As if to counter the losses of 2016, 2017 is proving exceptionally good for yakitori: In February, two other new chicken skewer joints sprouted up at opposite ends of town to full seats and endless initial waits.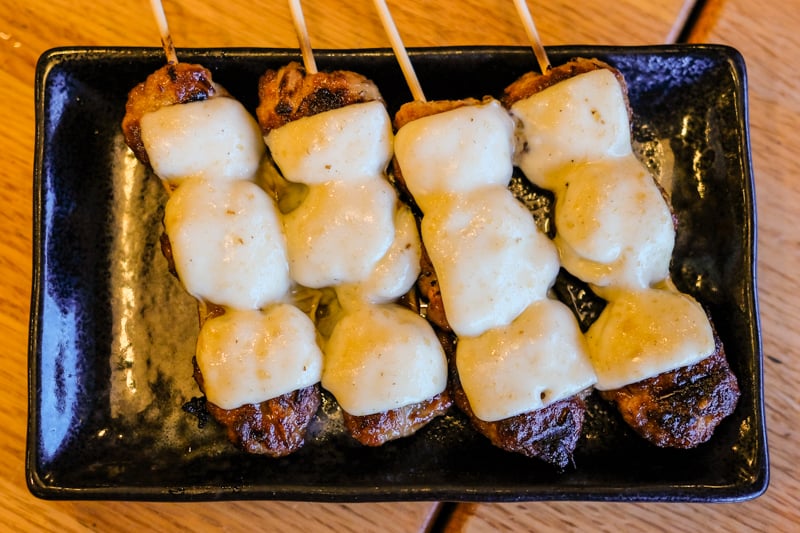 Tsukune cheese are delightful little chicken cheeseburgers on a stick. You can't hate on these … you just can't!
Yakitori Glad's food selection and quality remain unchanged save for a few items. We found satisfaction in the juicy tsukune cheese (chicken meatballs with melted cheese) and the crispy kawa (chicken skin) which have improved over the years and perhaps since this hiatus.
Truthfully, service is slow as they're operating in a training period, but servers have been very apologetic and appreciative of patience. A few of our items were not added to the system and sold out by the time we checked on their whereabouts. They're also limiting the seats to just a handful until more servers and cooks are hired, causing wait times later in the evening of upwards of two hours – you have been warned. These are all growing pains restaurants this popular will encounter, so go with a kind attitude and leave very glad.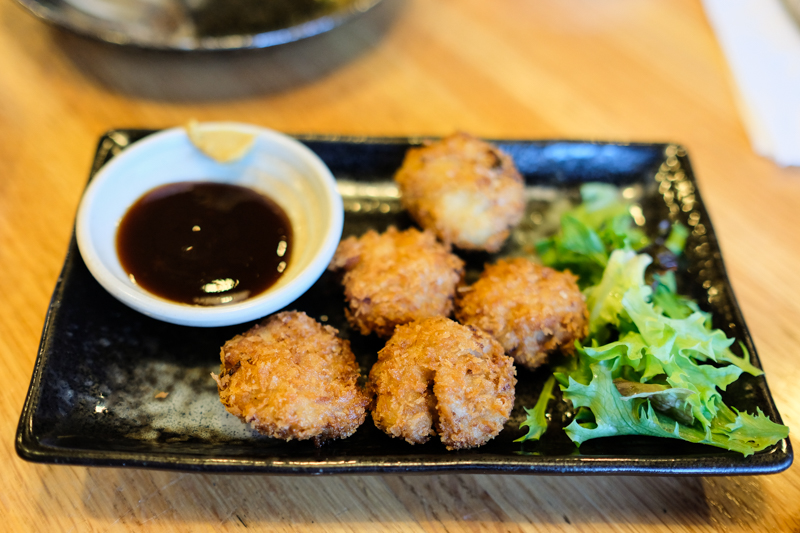 A new item we thoroughly enjoyed were the poppable menchi katsu bites, little minced chicken tsukune patties coated in panko and deep-fried to a crisp.
Yakitori Glad holds a special place in my heart as it was one of the first places I dined with the Frolic (formerly Nonstop Honolulu) crew. When it opened in 2012, Frolic editor Mari Taketa held an open-invite dinner for 10 hungry readers to test out as many skewers as possible and we triumphed over the entire menu. It was clucking fantastic.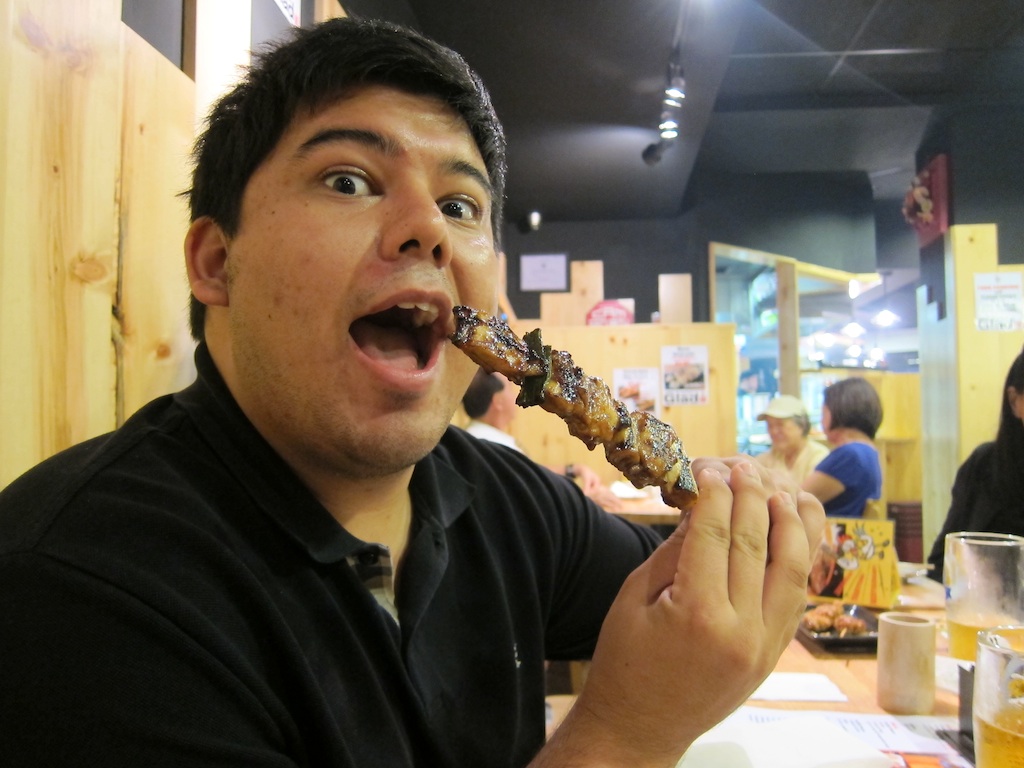 So young. So hungry. Momo glad tare, the thigh with negi leeks dunked in sweet tare sauce, is simply divine even until this day. Photo by Mari Taketa (2012).
The official opening date is set for June 4. Reservations are on hold for now. Until then you can drop by their same Kapahulu storefront starting at 5 p.m. and wait to satisfy your Yakitori Glad cravings as you bask in the smoky, chickeny atmosphere.
Yakitori Glad
766 Kapahulu Ave.
734-0077
www.yakitori-glad.com
Tue – Sun 5 p.m. – 12 a.m.
*Closed May 30