Awesome eats this Thursday: La Tour Cafe meatball bento + macarons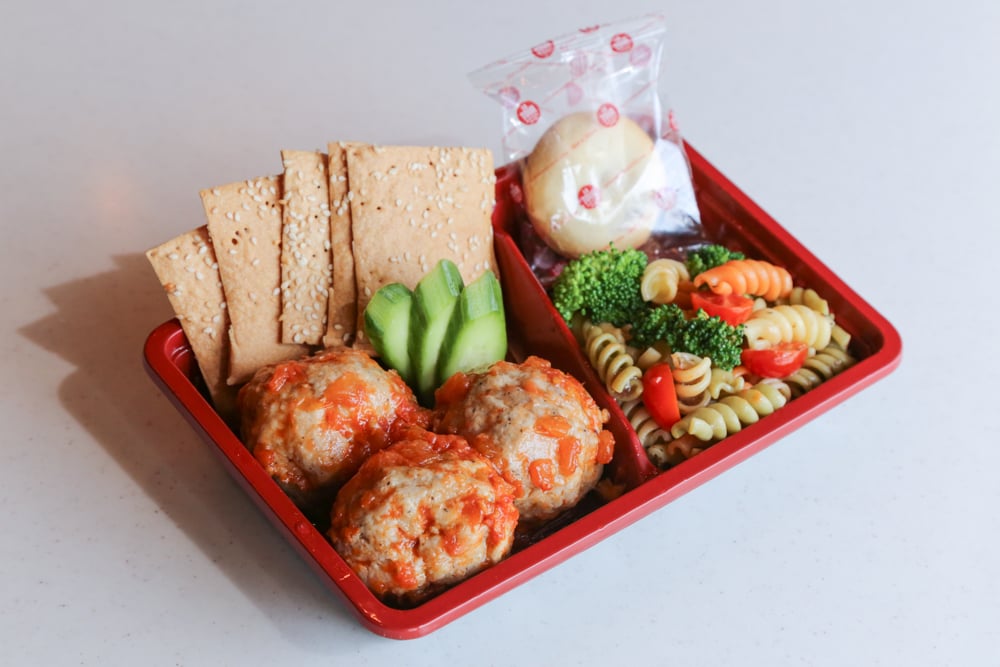 We never knew we needed meatball bentos in our life, or that life even has meatball bentos. Thank goodness for La Tour Cafe. Since Friday is Good Friday, Awesome eats is debuting its first-ever chicken meatball bentos and La Tour's macarons this Thursday instead.
The special creation from La Tour's catering team is complete with protein-packed chicken meatballs, pasta salad, sesame lavosh, fresh veggies and a pineapple cookie.
And the cafe's famous macarons? Thursday's downtown lunchtime pop-up will also feature a six-pack for sale. Each will have a red velvet, birthday cake, pineapple, blueberry cheesecake, Dreamsicle (flavor of the month) and salted caramel macaron.
Both the meatball bento and macaron six-pack are being offered at a special price of $10.26 each including tax.
Pre-orders are limited to the first 100, so be sure to get your order in before we run out (we will bring a little extra on Thursday for those who were unable to pre-order).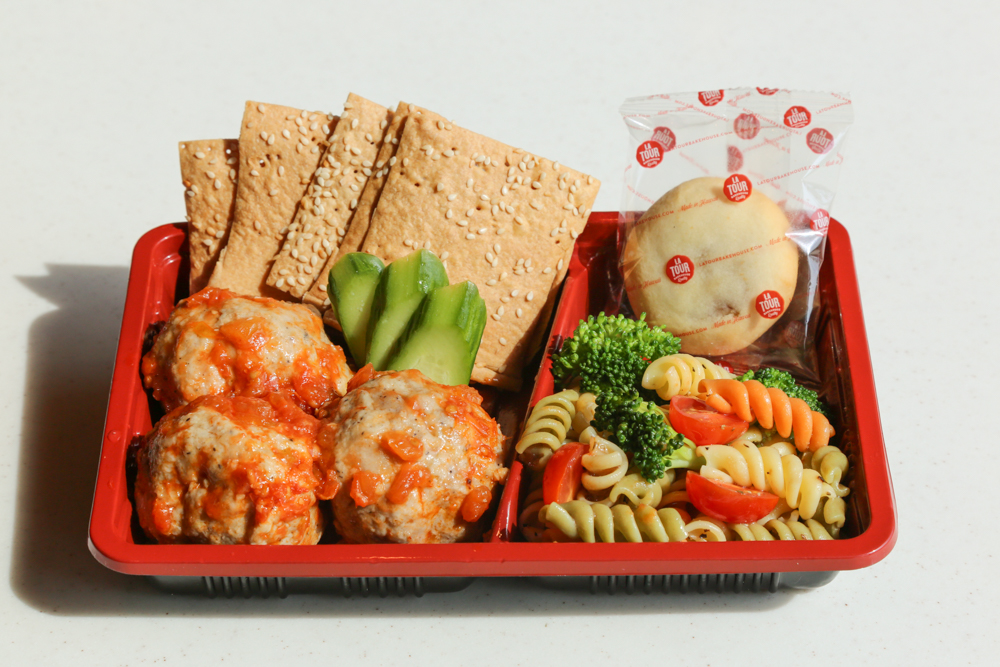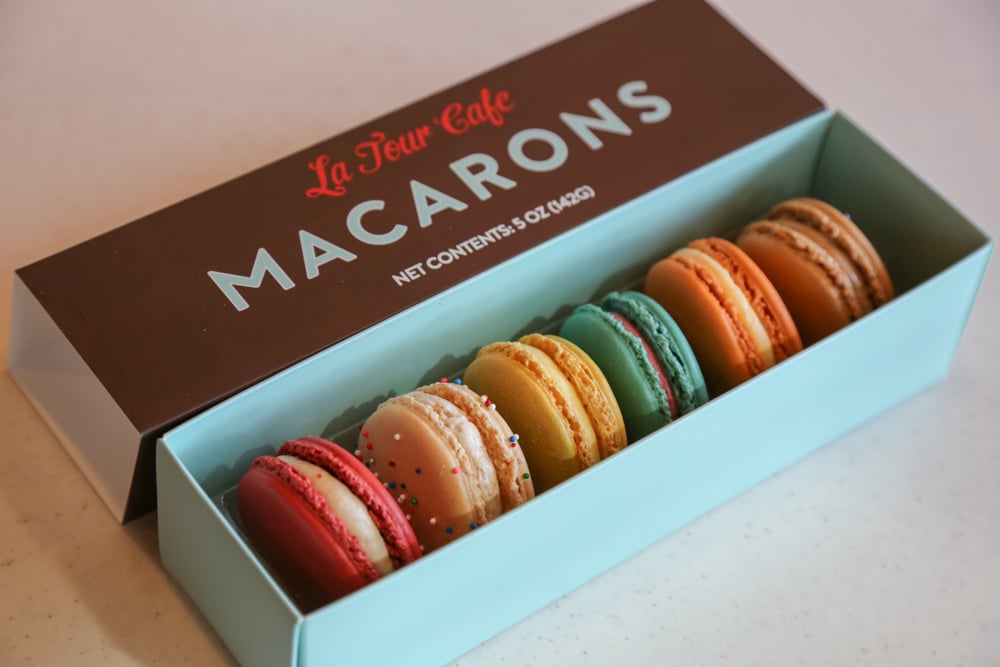 Note: To make your online experience better, we've moved our pre-orders to a new service called Foxycart where the fees are lower and checkout is easier.
Since Awesome eats has been selling out, we recommend you pre-order to guarantee your lunch. Or you can take your chances and come to the corner of Bishop and King streets downtown this Thursday, April 13, between 10 a.m. and 1 p.m.
See you Thursday!
Here's the Awesome eats lineup for coming weeks:
April 13 (Thursday before Good Friday) La Tour Catering
April 21 Da Kitchen (from Maui!)
April 28 The Street (from International Marketplace)
May 5 Boys' Day/Cinco de Mayo: Fujiya Hawaii (mochi) + Wang Chung's (tamales)
Pickup information:
Don't forget to bring your pre-order receipt (email OK) when you pick up! No refunds. Any items not picked up by 1 p.m. on the day of the event will be held at our office at 1000 Bishop St., Suite 909 until the end of day (5 p.m.) and then disposed of.
Thursday, April 13, 2017
Corner of Bishop and King streets (in front of 24 Hr Fitness and Territorial Savings Bank)
10 a.m. – 1 p.m. or until sold out