Awesome eats this Thursday: Breadshop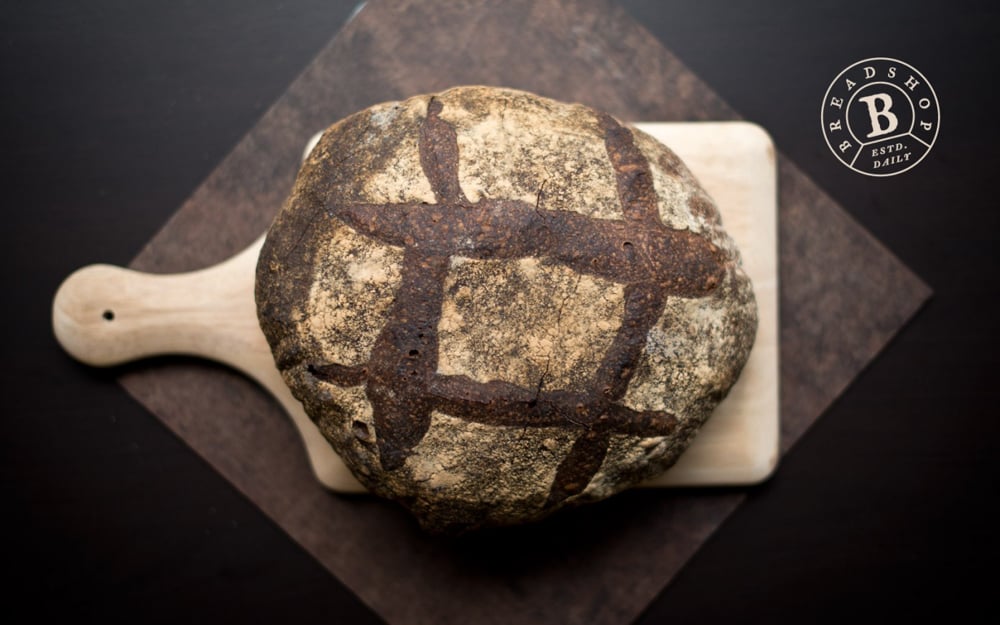 Bread lovers, this one's for you. This week's Awesome eats downtown lunchtime pop-up brings you the artisan creations of Kaimuki's soon-to-open Breadshop.
All photos provided by Breadshop HNL
Christopher Sy is the only breadmaker in Honolulu whose name adds cachet to his creations. Sy started at Trio, the legendary Henry Adaniya restaurant in Evanston, Ill. that launched Alinea's Grant Achatz, and continued his craft at Michelin-starred restaurants including Thomas Keller's French Laundry.
Locals knows his bread from Town, Chef Mavro and occasional pop-ups. This month Breadshop, his first bakery, opens at the corner of 8th and Waialae. You can taste three previews when Sy delivers an exclusive Breadshop box with two savory baked offerings and a sweet artisan treat at Awesome eats this Thursday.
In addition to the boxes, Sy will have some freshly baked $9 loaves and some other specialty items at the pop-up.
As always, you can pre-order below to reserve your treats for pickup, or come to the corner of Bishop and King streets between 10 a.m. and 1 p.m. to buy. Pre-orders are for pickup only.
See you on Thursday!
Here's the rest of the Awesome eats lineup for 2016:
Nov. 18 Tanioka's
Nov. 21 (Monday) Hawaiian Pie Company's special pre-Thanksgiving pie pop-up
Dec. 5-9 Treat week (details TBA)
Pickup information:
Don't forget to bring your pre-order receipt when you pick up!
Thursday, Nov. 10, 2016
Corner of Bishop and King streets (in front of 24 Hr Fitness and Territorial Savings Bank)
10 a.m. – 1 p.m. (or until sold out)