Awesome eats this Thursday: Alicia's Market smoked brisket & prime rib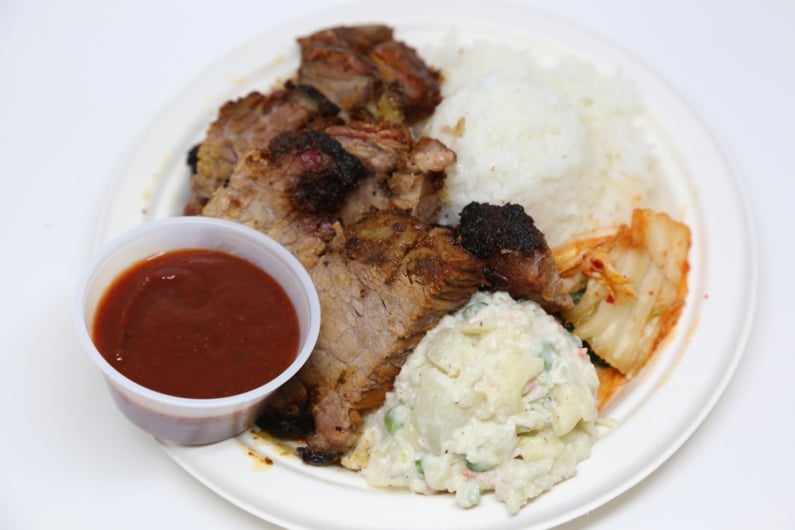 Awesome eats is our curated pop-up that brings hard-to-access restaurants and shops to the corner of Bishop and King in downtown for one day only.
Alicia's Market's last pop-up sold out almost immediately so we knew we needed to bring back this longtime Kalihi icon known for their roast pork, poke, Hawaiian plates and smoked meats.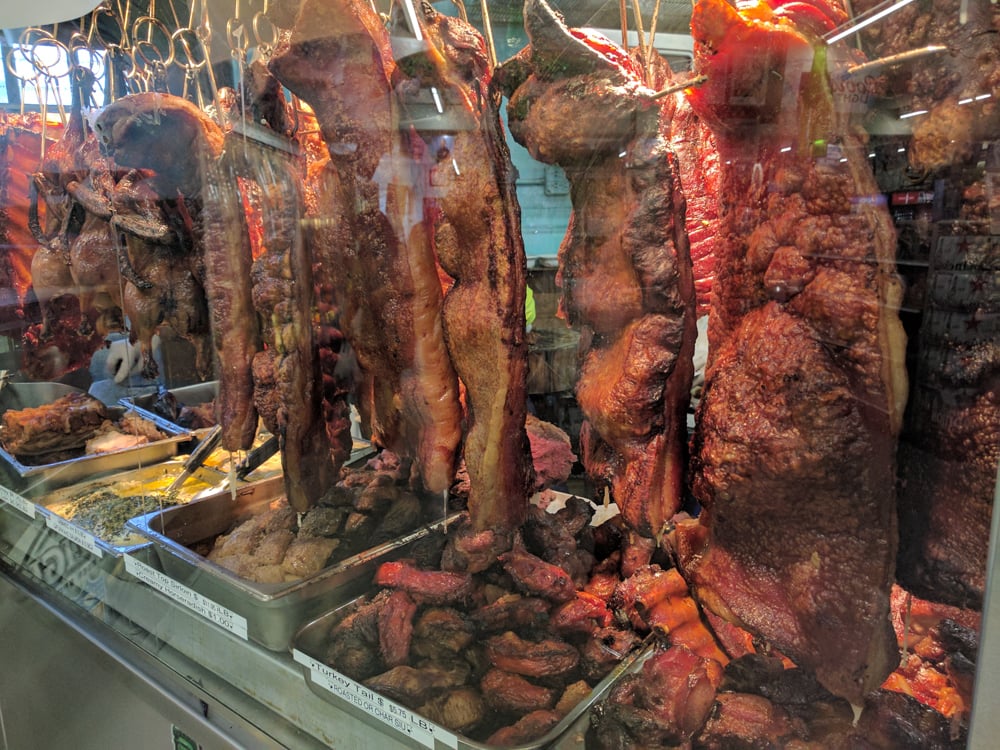 This Thursday, they're bringing smoked brisket and prime rib and we got a sneak peek at the makings of these succulent smoked meats as they were loaded into the smoker. Because they're too swamped on Fridays to join us, we're holding this pop-up a day early so please take note.
Each plate lunch will include generous amounts of beef and Alicia's classic sides, rice, mac salad and kim chee.
Prime rib plate
Smoked brisket plate
Awesome eats has been selling out every week so we recommend pre-ordering to guarantee your goodies. You can take your chances and come to the corner of Bishop and King downtown this Thursday, May 18, between 10 a.m. and 1 p.m. to purchase in person.
See you on Thursday!
Pickup information:
Don't forget to bring your pre-order receipt (email OK) when you pick up! No refunds. Any items not picked up by 1 p.m. on the day of the event will be held at our office at 1000 Bishop St., Suite 909 until the end of the day (5 p.m.) and then disposed of.
Thursday, May 18, 2017
Corner of Bishop and King streets (in front of 24 Hr Fitness and Territorial Savings Bank)
10 a.m. – 1 p.m. or until sold out