Awesome eats this Friday: Young's Fish Market Hawaiian plate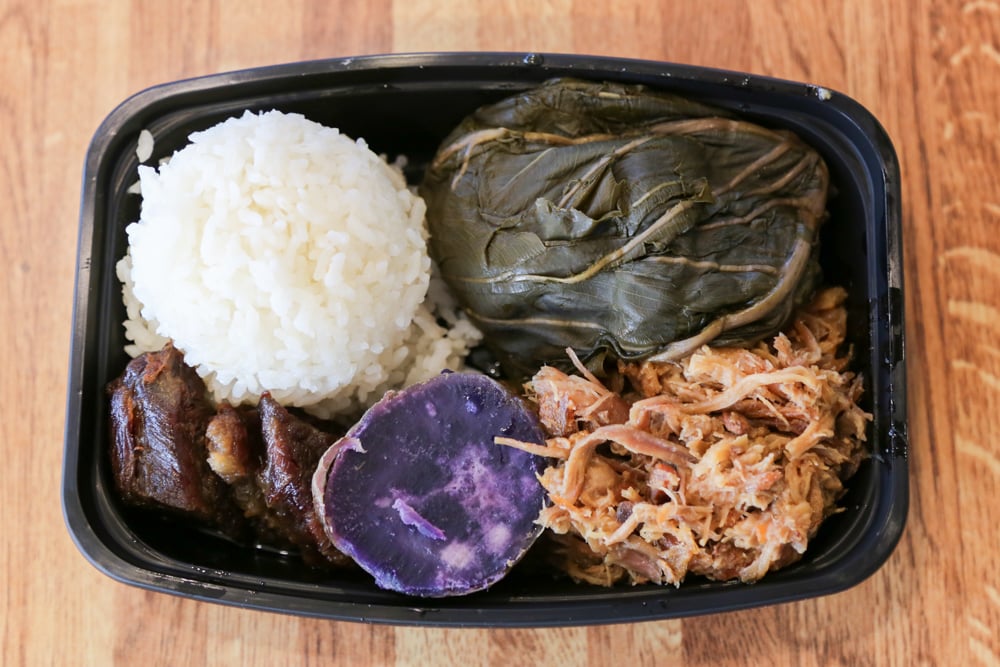 Once we saw Young's Fish Market's Aloha Friday Hawaiian bento on Instagram, that was it. We realized there aren't many Hawaiian food options in downtown, so we called the longtime Kalihi favorite and persuaded them to bring the heaping plate to the hungry downtown lunch crowd for Awesome eats this Friday.
What's in this hearty bento? Young's is packing in a laulau, smoky kalua pig, succulent pipikaula, Okinawan sweet potato and rice, all for $10.61 total.
Since Awesome eats has been selling out, we recommend you pre-order to guarantee your bento. Or you can take your chances and come to the corner of Bishop and King streets downtown this Friday between 10 a.m. and 1 p.m.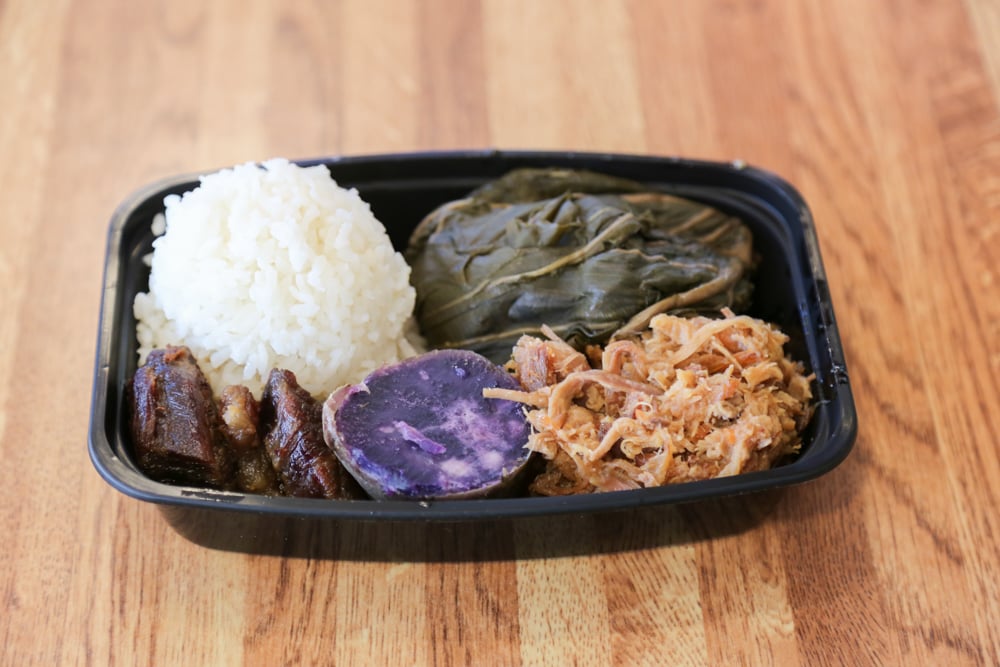 See you on Friday!
Here's the Awesome eats lineup for coming weeks:
Feb. 10 Still working on this one!
Feb. 14 Choco Le'a Valentine's Day treats
Feb. 17 Tanioka's
Feb. 24 Off because …
March 2 Alicia's Market
March 3 Fujiya Hawaii Girls' Day mochi packs
You read that right, two back-to-back Awesome eats are kicking off the month of March!
Pickup information:
Don't forget to bring your pre-order receipt (email OK) when you pick up!
Friday, Feb. 3, 2017
Corner of Bishop and King streets (in front of 24 Hr Fitness and Territorial Savings Bank)
10 a.m. – 1 p.m. (or until sold out)