Awesome eats this Friday: Tanioka's bento and spicy ahi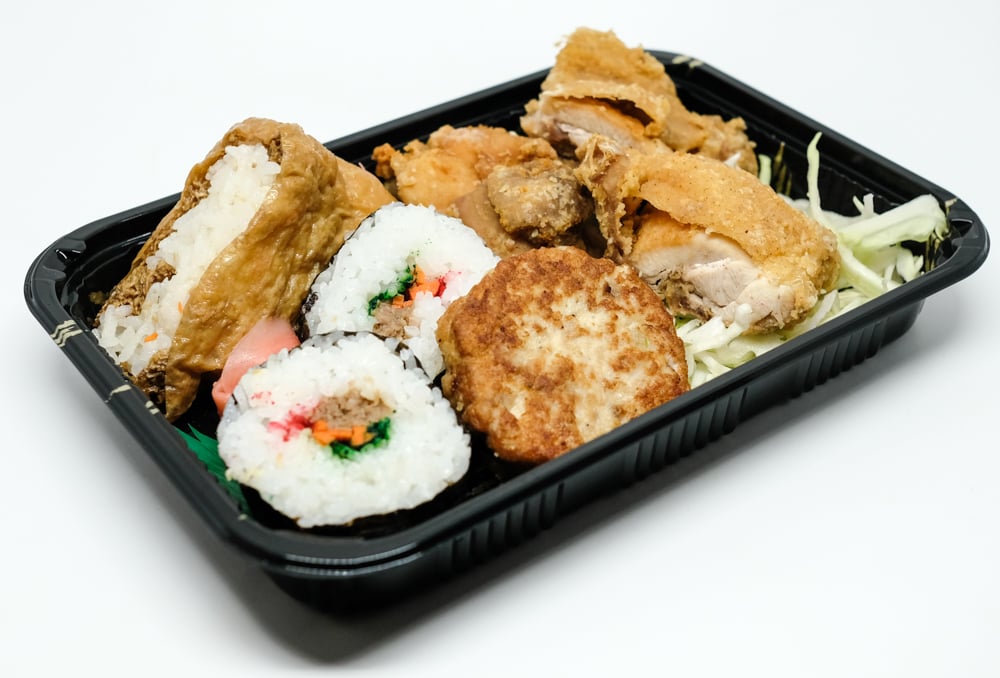 After two sold-out Awesome eats popups in July and August, we got the message: The downtown lunch crowd loves Tanioka's. So we're bringing the Waipahu institution back every month, starting with this Friday's Awesome eats.
Tanioka's Seafoods and Catering will have two lunch options this week. As always, you can pre-order below to reserve your lunch for pickup, or come to the corner of Bishop and King streets to buy:
1. Spicy ahi tray over sushi rice, $7
2. Fried chicken bento with fish patty, maki sushi and cone sushi, $10
Hungry yet? Both will be available this Friday, Oct. 14 between 10 a.m. and 1 p.m. at the corner of Bishop and King streets, cash only. Spicy ahi trays are $7 and the fried chicken bento is $10. See you on Friday!
Finally, we'll have two more Awesome eats lunch popups coming this month: b. Patisserie on Oct. 21 and The Pig and the Lady on Oct. 28.
Pickup information:
Don't forget to bring your pre-order receipt when you pick up!
Friday, Oct. 14, 2016
Corner of Bishop and King streets (in front of 24 Hr Fitness and Territorial Savings Bank)
10 a.m. – 1 p.m. (or until sold out)