Attention geeks and gamers: Other Realms reopens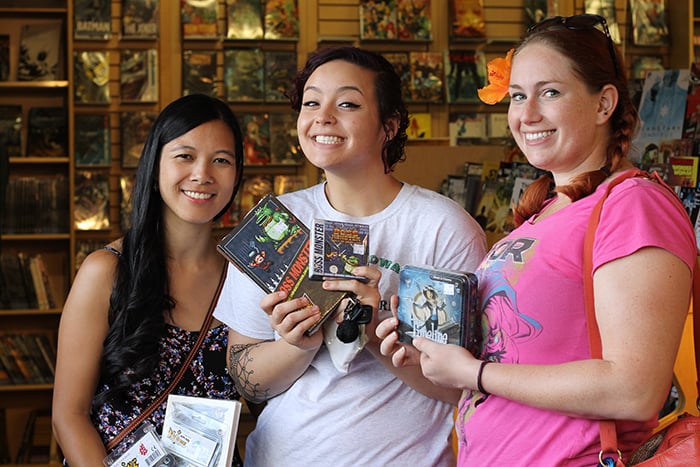 I am a geek, a gamer, a nerd — and proud to proclaim it. In Japan they have a word for this malady: otaku. So I'm that too. A night spent playing a conjurer of conjugation, with a million hit points and maximum charisma, is a night well spent. I consider anime and manga higher forms of art and literature. Because they are.
For me and other followers of the nerdlife, Other Realms has been a pillar of stability. Over the past 27 years they have resided in Ward Warehouse, providing a gathering place for us to indulge passions like Dungeons and Dragons, Magic: The Gathering, and the Avengers.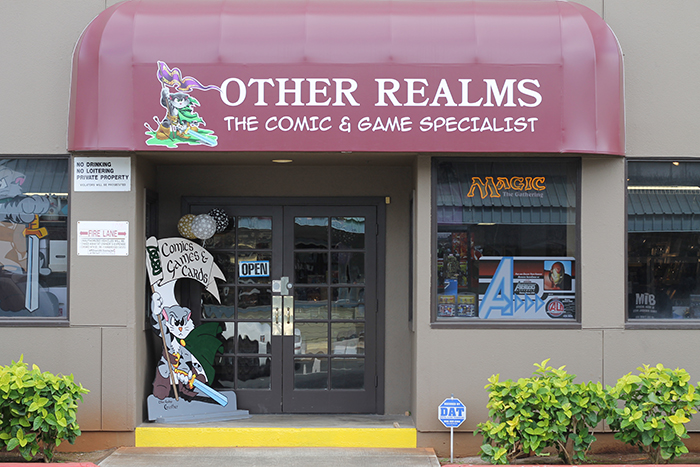 Now, citing a need for more room and a better fit with future plans, Other Realms has moved to a space in Nimitz Center that's more than double the size of their now-closed Ward store. The interior is stocked with all manner of comic books, board games, role-playing games (RPGs) and related paraphernalia to delight geeks and gamers.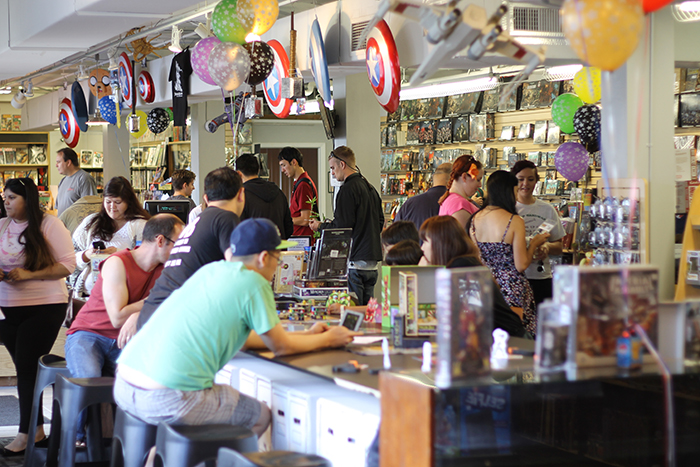 Gamers knew Other Realms for their Monday evening gamedays, where they rented out the large conference rooms in Ward Warehouse for gaming use. Now their new location has two multipurpose rooms that can be used for gaming on a first-come, first-serve basis. The rooms can hold two to four tables, and there's a dedicated multipurpose table near the center of the store that can seat up to 10 people. Right now there are no fees and no need for reservations.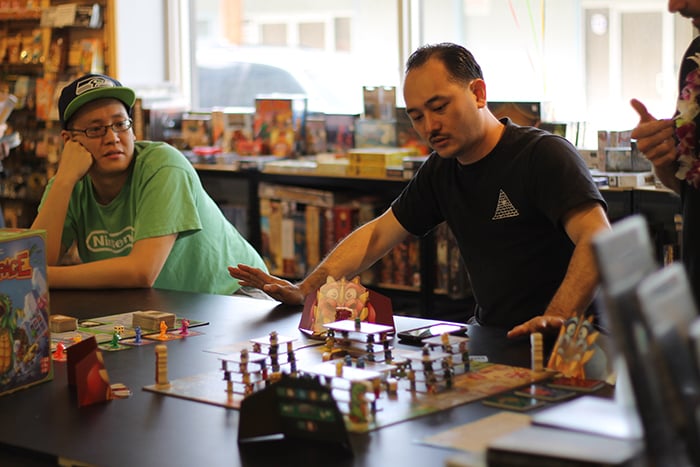 With their new location and instore gaming rooms, Other Realms now considers every day gaming day. They want to be a gathering place for the geek and gamer community and will continue to host organized gaming gatherings along with larger scale events such as Games Day and International Tabletop Game Day.
For more information on Other Realms and their events, visit them at www.other-realms.com
Other Realms
1130 N Nimitz Hwy, Ste. C-140
808-596-8236
Monday – Saturday 10am to 9pm
Sunday 10am to 6pm