Attention gamers: Extra Life at Armchair Adventurer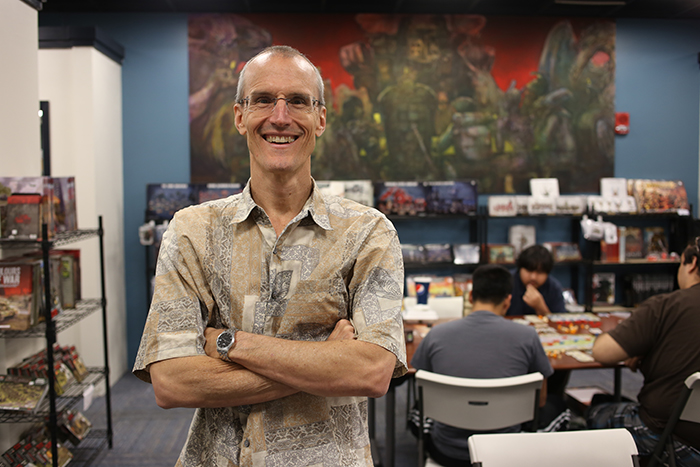 Being an unabashed gamer and geek, I recently got back into playing Dungeons and Dragons at my Friendly Local Gaming Store, a.k.a. Armchair Adventurer at Dole Cannery. If you're not familiar with the game, suffice to say it epitomizes geek culture, where players pretend to be elves and wizards who slay dragons and find treasure. Yes, it is exactly as cool as it sounds. How else would I spend my Friday nights?
This Saturday, Armchair Adventurer will be participating in Extra Life, a worldwide 24-hour gaming marathon to support Children's Miracle Network Hospitals. Gaming all day and night to support a children's charity? Sign me up!
Armchair Adventurer owner Robert Welch, an old-school gamer himself, knows the passion of Hawaii gamers. When fellow local gamer Van Fujishige approached him with the idea of participating in Extra Life, Welch did some research and was hooked.
He explained that local donations benefit a local hospital within the network, in this case Kapi'olani Medical Center for Women and Children. The last Extra Life event at Armchair Adventurer raised $3,000, which placed them among the top 100 fundraisers in the nation. Extra Life works by gamers finding sponsors who agree to donate a dollar amount for every hour the gamer plays.
Gamers this Saturday can look forward to playing a variety of table-top games such as Dungeons and Dragons, Flames of War and Warmachine. There are even plans to play Twilight Imperium, a board game that can take up to eight hours. To jump in the Extra Life fun, simply show up at Armchair Adventurer alone or with friends and either join an open game or start your own.
You have the following options for participation:
1. Join the Armchair Adventurer team
2. Start your own team
3. Donation jar
While donations are not mandatory, they are highly encouraged. As are a toothbrush and deodorant for gamers who plan to stay for the full 24 hours.
There are restrooms and a nearby food court (that's not open 24 hours). Peak activity has been from 3 p.m. to midnight, with 65 people max and 20 people minimum. Access to Dole Cannery will be restricted after hours, so call Armchair Adventurer to be let in if you find the doors closed.
You can expect to find me there for the entire 24-hour marathon. I'll be playing my wizard at the Dungeons and Dragons game, shooting rays of frost and magic missiles and hoping to find loot, treasure and enough experience points to get to the next level. All in the name of charity.
What a great way to spend my Saturday. I wouldn't have it otherwise.
Extra Life
Saturday, Nov. 7 at 8 a.m. to Sunday, Nov. 8 at 8 a.m.
Armchair Adventurer
650 Iwilei Rd, Ste 160
Honolulu, Hawaii
843-1250
the-armchair-adventurer.com