Attention, adults: Maui has boozy shave ice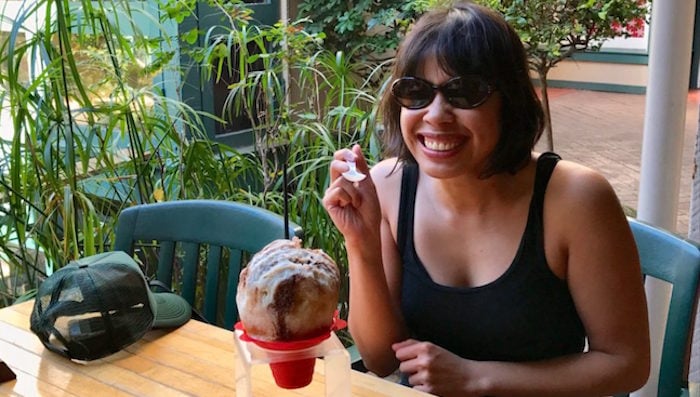 Happy hour. Shave ice. Maui. Don't these five words just make you smile?
If so, you'll be intrigued by the sweet new deal at Breakwall Shave Ice Co. in Lahaina. From 2 to 6 p.m. daily, Breakwall offers an "adult" shave ice happy hour for $5.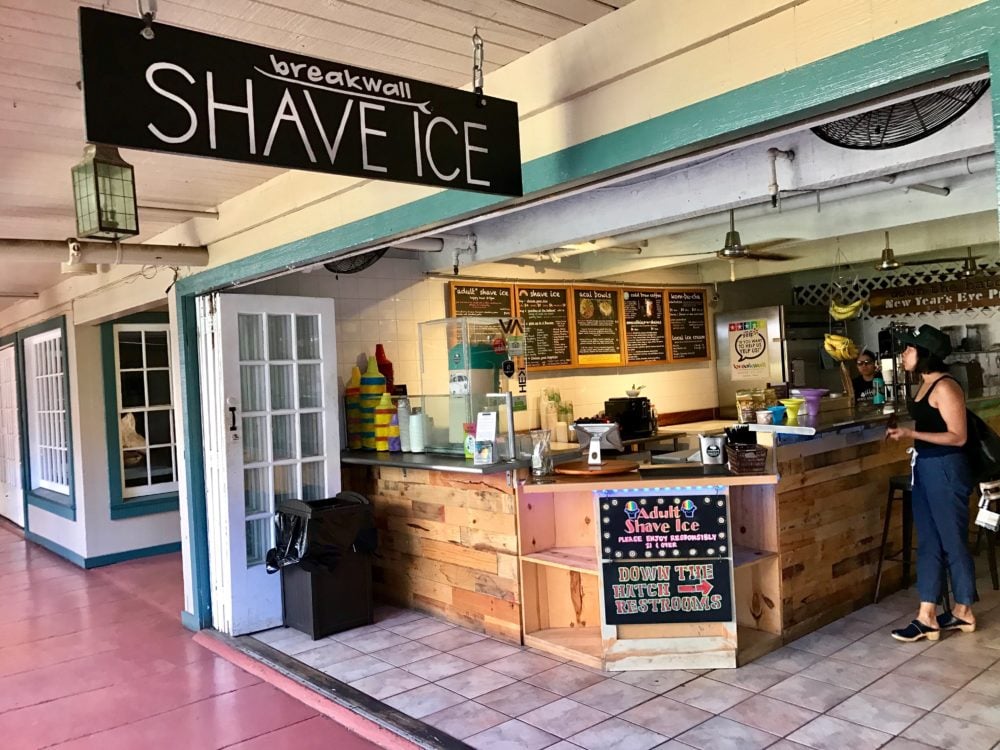 Breakwall is in a small strip mall off of Front Street. After shopping and people watching, you deserve to treat yourself to adult shave ice, regular non-alcoholic shave ice, acai bowls, smoothies or cold-pressed coffee.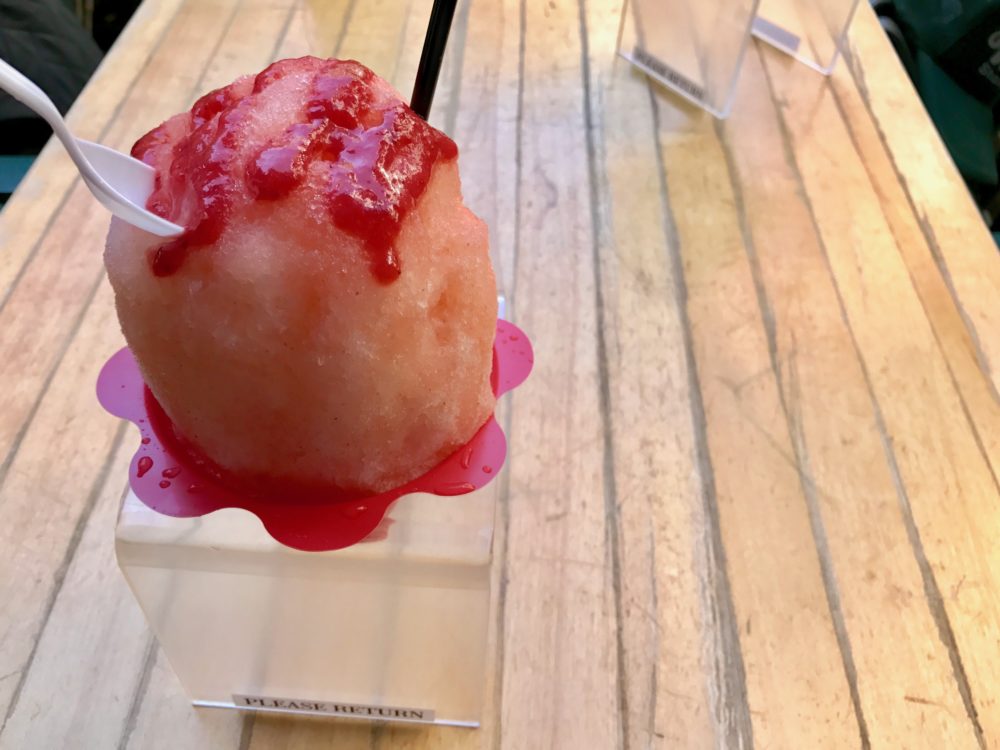 But who can resist a boozy shave ice? My friend Leilani and I decided to try the Strawberry Guava Daquiri, which is made from strawberry guava, limeade, Naked Turtle rum and strawberry puree. This was sweet, tart and oh-so-refreshing. At $5 for a small size, our expectations were pretty low, but we were blown away by how delicious this was.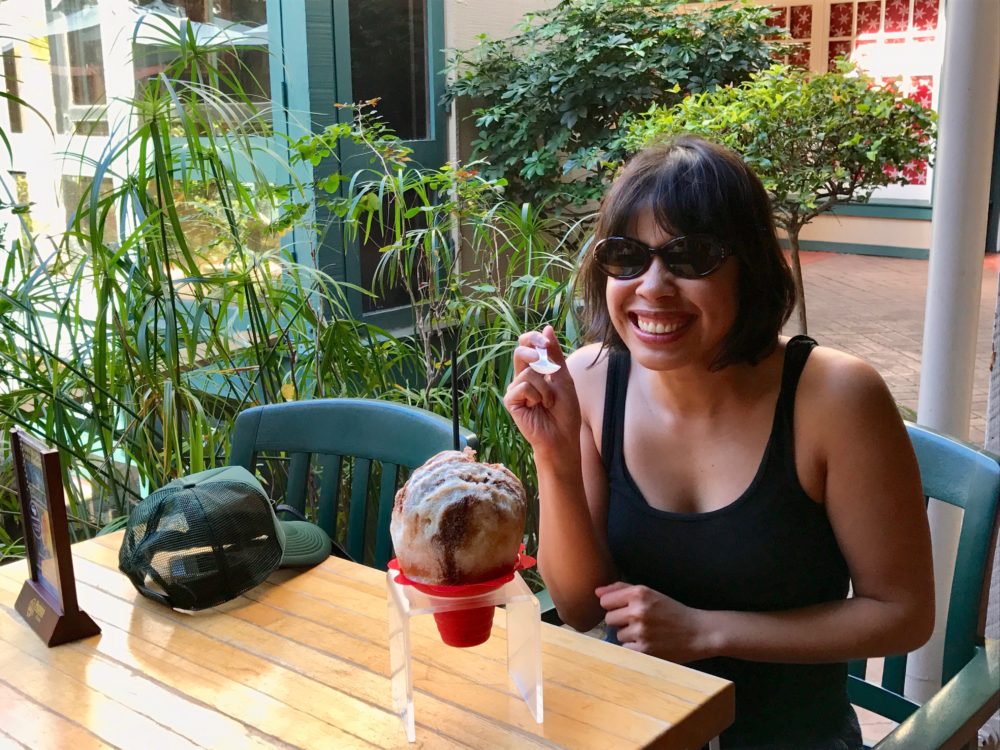 We also tried the Mudslide, with Bailey's, Smirnoff vodka, espresso, Oreo ice cream (!!) on bottom and chocolate and cream drizzle on top. I normally order fruity shave ice flavors, so this was another delightful surprise, and the different chocolatey layers were unexpectedly refreshing. Eating this, we were all smiles. Why don't other shave ice makers use ice cream that's not vanilla?
Adult shave ice flavors on the menu we didn't try were Mai Tai, Mango Margarita, Mojito Float and Pina Colada. Regular prices for these are $9-11 for a small, or $12-14 for a large. So the $5 happy hour is a deal. Parking in Lahaina cost more.
As for the alcohol factor, we were definitely buzzing, but it could have been from the Mai Tais we had a half-hour before.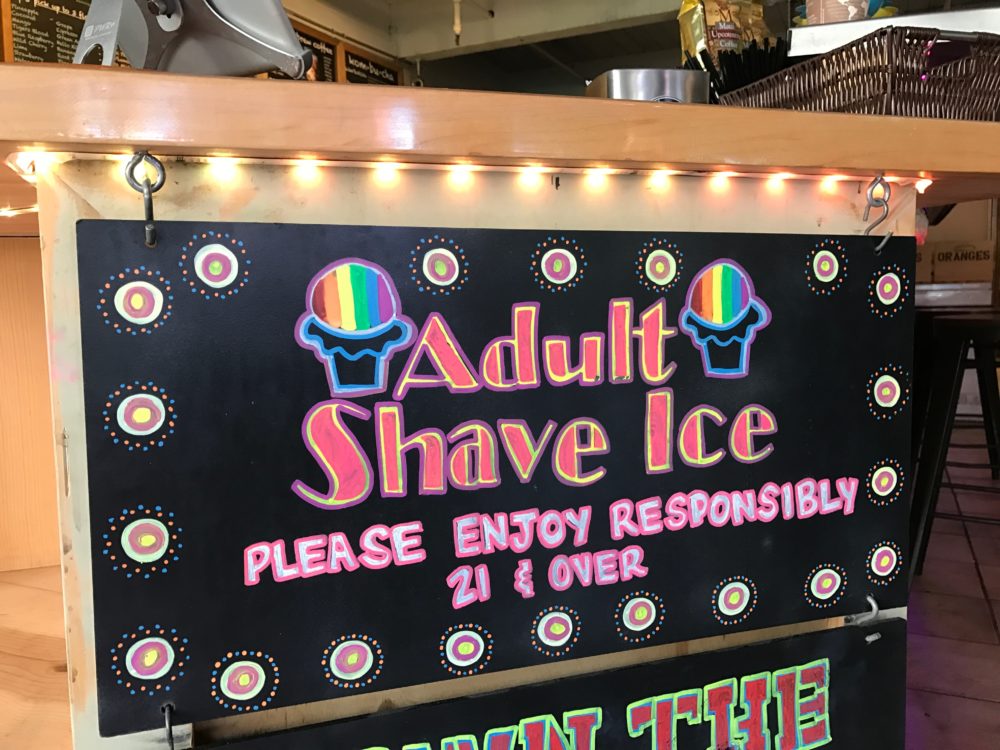 Strawberry or mudslide? Mudslide or strawberry? I couldn't decide which one I liked better. This was the hardest decision of my mini-vacation.
"Adulting" suddenly became fun again.
Breakwall Shave Ice Co.
658 Front St.
Lahaina, HI 96791
661-4900
breakwallmaui.com