Attend Zaratez Mexicatessen's al pastor kick-off party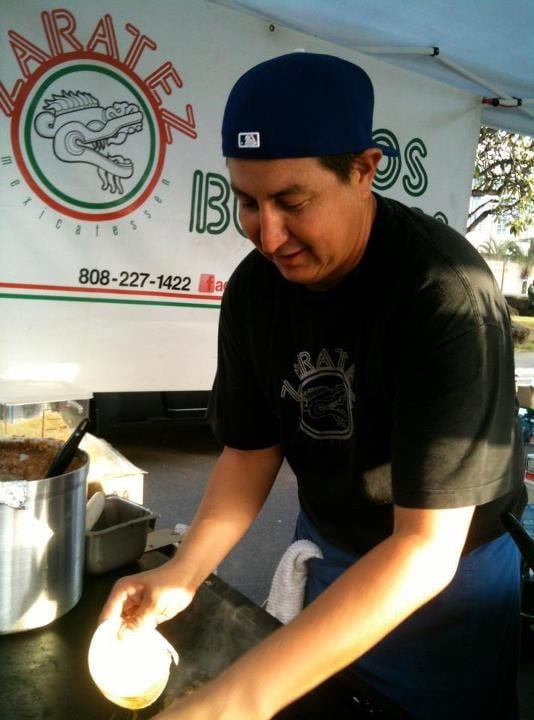 Zaratez Mexicatessen keeps evolving. From an underground food business that dropped off burritos at prearranged street corners to a food truck to a farmers' market vendor, Zaratez is now expanding its offerings with an al pastor cart.
The cart helps streamline operations, but more of interest to us is the vertical spit for al pastor—pork marinated in achiote, guajillo and pasilla chiles, citrus and clove is stacked on the spit with pineapple on top, which helps glaze the meat as it turns and cooks.
Sliced thinly off the spit, and piled into corn tortillas, it's the Mexican version of Lebanese shawarma or Greek gyro.
Be one of the first to try al pastor from the cart by donating to Zaratez's Indiegogo campaign. Fifty dollars buys you entrance to El Carrito's kick-off party tomorrow, featuring al pastor tacos, of course; posole blanco, a soup with hominy and simmered with pig's head (for tomorrow's version, at least); and fresh churros.
July 21, 7 p.m. at The Whole Ox Deli, indiegogo.com/zaratez