Asato Family Shop Has Opened a Sherbet Store in Town
Now you can grab a pint from Neale Asato's brick-and-mortar.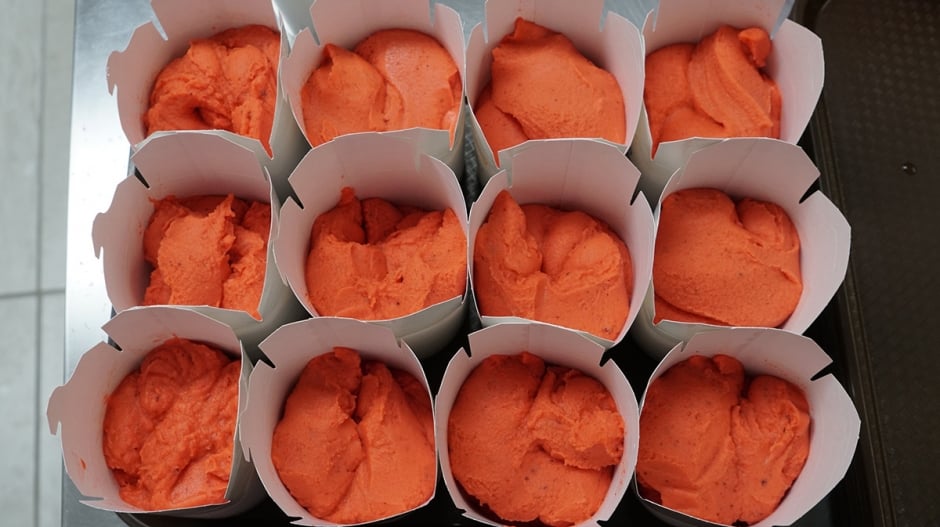 Many of you, um, dessert enthusiasts have been stalking Neale Asato for more than a year now. He started making frozen desserts around the end of 2017, featuring ice cream and sorbets, then transitioned to sherbet only, inspired by the famous Tasaka Guri Guri on Maui. Asato's product features unique local flavors, reminiscent of things many of us eat as kids, which makes him very popular with people who love that taste of nostalgia.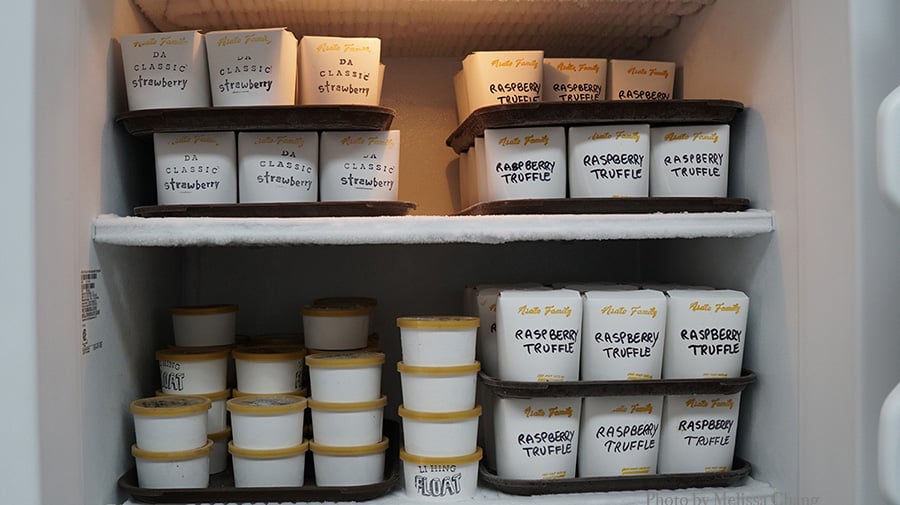 If you haven't had Asato Family sherbet yet, you're missing out! His classic flavors include strawberry (that one tastes like guri guri), pineapple, and my favorite, green river. He also offers new, unique flavors, like orange bang, li hing sour belts, lemon peel gummy bear, pickled mango juice, and currently the very popular li hing slush float. Check out my video, above, as Asato took me into his new kitchen to show me how he makes this flavor. And you have to keep watching them on social media to see what zany new flavor is coming up next.
Last year, Asato operated out of a commercial kitchen in Halawa and has been a subscription-only shop. Every Sunday, he would open the subscription sign-ups, and people would purchase six flavors for $36 to be picked up the following Sunday. It's a nutty way to do business, but his loyal customers don't mind. And actually, the system is just to ensure that you get all the flavors you want. People like me, who aren't able to store or eat six pints of sherbet in a reasonable amount of time, could buy pints for $6.99 each, but there's no guarantees I'd get what I want.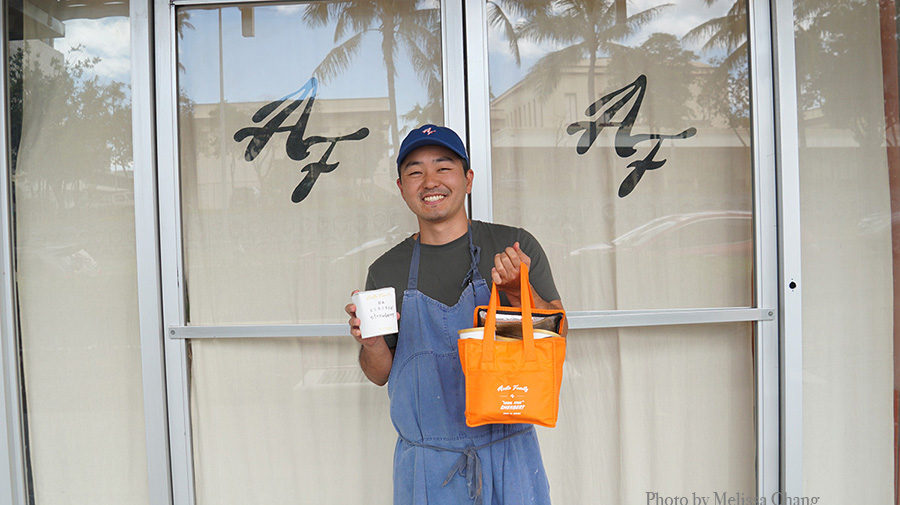 It's been a gradual process, but a couple of months ago, Asato Family Shop moved its operation to 1306 Pali Highway, next door to People's Cafe (tip: Parking is in back of the building, not Pali Longs). It's still a subscription-based business, but there's more opportunity for people to buy individual pints, and eventually they'll offer 5-ounce single serving cups. And they still have only one small ice cream machine, but once a larger one comes in they'll be able to expand their hours to keep up with production. In the meantime, Asato will be stocking their shelves with grab-and-go snacks, like crack seed, candies, kakimochi, cookies and more.
This Sunday, Feb. 17, they're having an official grand opening, and from there they'll be open from 10 a.m. to 2 p.m. on Sundays and 11 a.m. to 1 p.m. on Wednesdays. See you there!
Asato Family Shop
1306 Pali Hwy.