Are you ready? Pow! Wow! Hawaii starts Saturday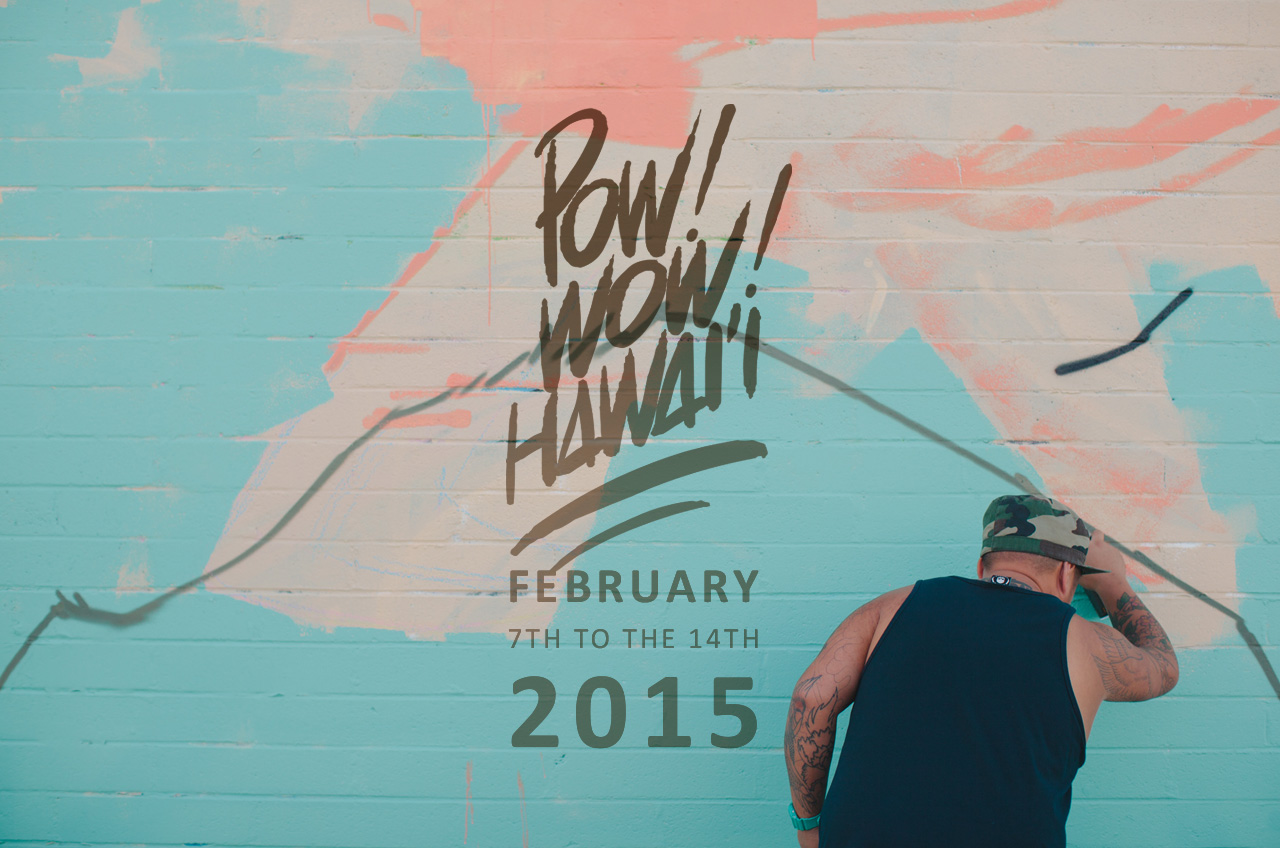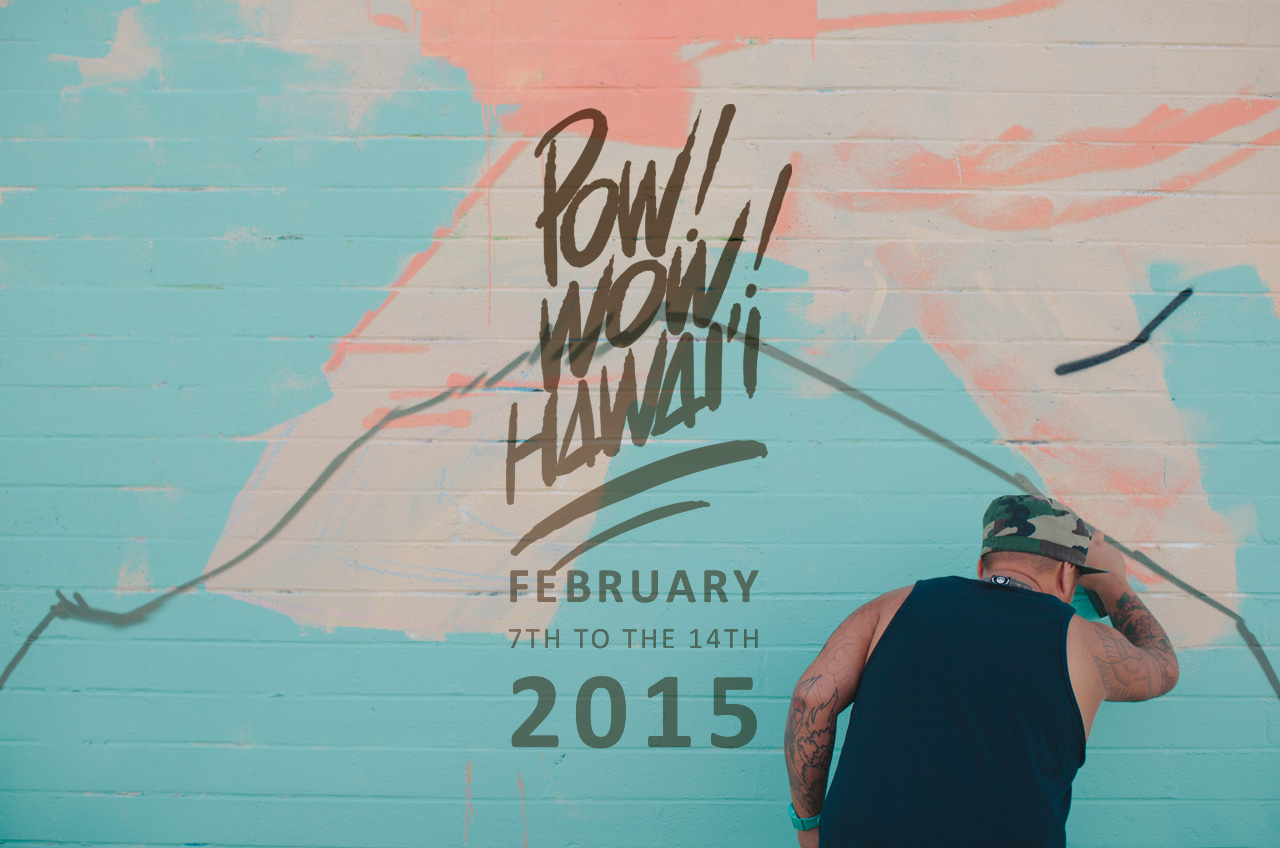 Get your party pants on and charge up those cell phones and camera batteries: Pow! Wow! Hawaii 2015 is about to get under way.
The annual street art and music festival celebrates its fifth year in Honolulu with an all-star lineup of more than 200 artists and featured speakers, plus installations and a finale party that will rock your socks off.
Here's the schedule, insider details and highlights:
Saturday, Feb. 7
Andrew Hosner from Thinkspace Gallery returns to curate the 2nd Annual Pow! Wow!: Exploring the New Contemporary Art Movement Exhibition at the Honolulu Museum of Art. On display until Feb. 18, the exhibit will include a featured mural and crocheted canoe outside the museum.
The 'Lei-Over'official opening party of Pow! Wow! Hawaii 2015 is hosted by Do-Over founders and residents Haycock & Strong and presented by the Red Bull Music Academy. Surprise mystery guest DJs will rock the rooftop of Buho Cocina y Cantina from 6 p.m. til 2 a.m. Free, 21+.
Sunday, Feb. 8
Grey Goose Day club welcomes Pow! Wow! to The Modern hotel's sunset pool from noon to 6 p.m. The pool party features local resident DJs Super CW, Compose and Anit and special guest Mr. JPatt from The Knocks. Here's where Pow Wow artists get to relax and party under the warm Hawaii sun before mural painting begins.
Monday, Feb. 9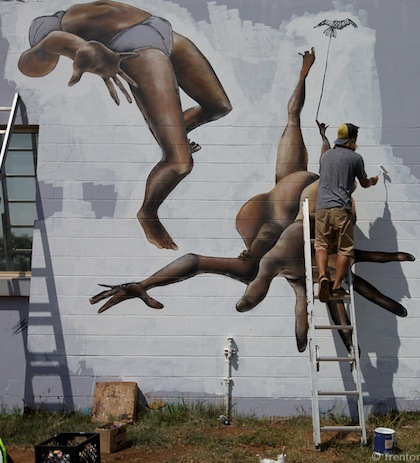 Mural painting begins. Artists converge on the streets of Kakaako for seven days to collaborate and create street art, murals and more. All open to the public, all free for you to view. Where? Here's a map: Mural Map
Tuesday, Feb. 10
1XRun special Pow Wow featured artist print exhibition at Fresh Cafe Kakaako from 6 to 10 p.m. Meet the featured artists and get an autograph and a limited edition print.
Wednesday & Thursday, Feb. 11 & 12
Highly anticipated 1-2-1 talks featuring Jeff Staple, founder of Staple Design and Reed Space, take place at Kakaako Agora, 441 Cooke St. Staple's participation this year is considered a major highlight. The educator, designer and artist will speak Wednesday with artist Kevin Lyons and Thursday with visual artist James Jean, both 6 to 8 p.m.
Friday, Feb. 13
RVCA rejoins the Pow Wow crew for a special art show at The Modern Honolulu from 6 to 10 p.m. Afterward, head to the Addiction after-party from 10 p.m. to 2 a.m.
Saturday, Feb. 14
With most artists finished painting their wall murals, it's time to celebrate. Pow Wow Hawaii's finale block party takes place at the Honolulu Night Market. Look for live entertainment all night long and a special live art battle at 327 Lana Lane.
Honolulu Night Market will feature lots of food, crafters, music and a fashion show at 8 p.m. by Joelle Perry + Spark. A Pow Wow Hawaii pop-up retail both will also be open offering unique merchandise, clothing and more from featured Pow Wow artists including Kamea Hadar and Big Bad Wolf.
On the main stage, Pow Wow School of Music teen participants will perform with mentors, DJs and musicians. Headliners are Eli Mac and Kimie. Honolulu Night Market runs from 6 to 11 p.m. along Cooke Street in Kakaako.