Are you ready? Hard-core natto dinner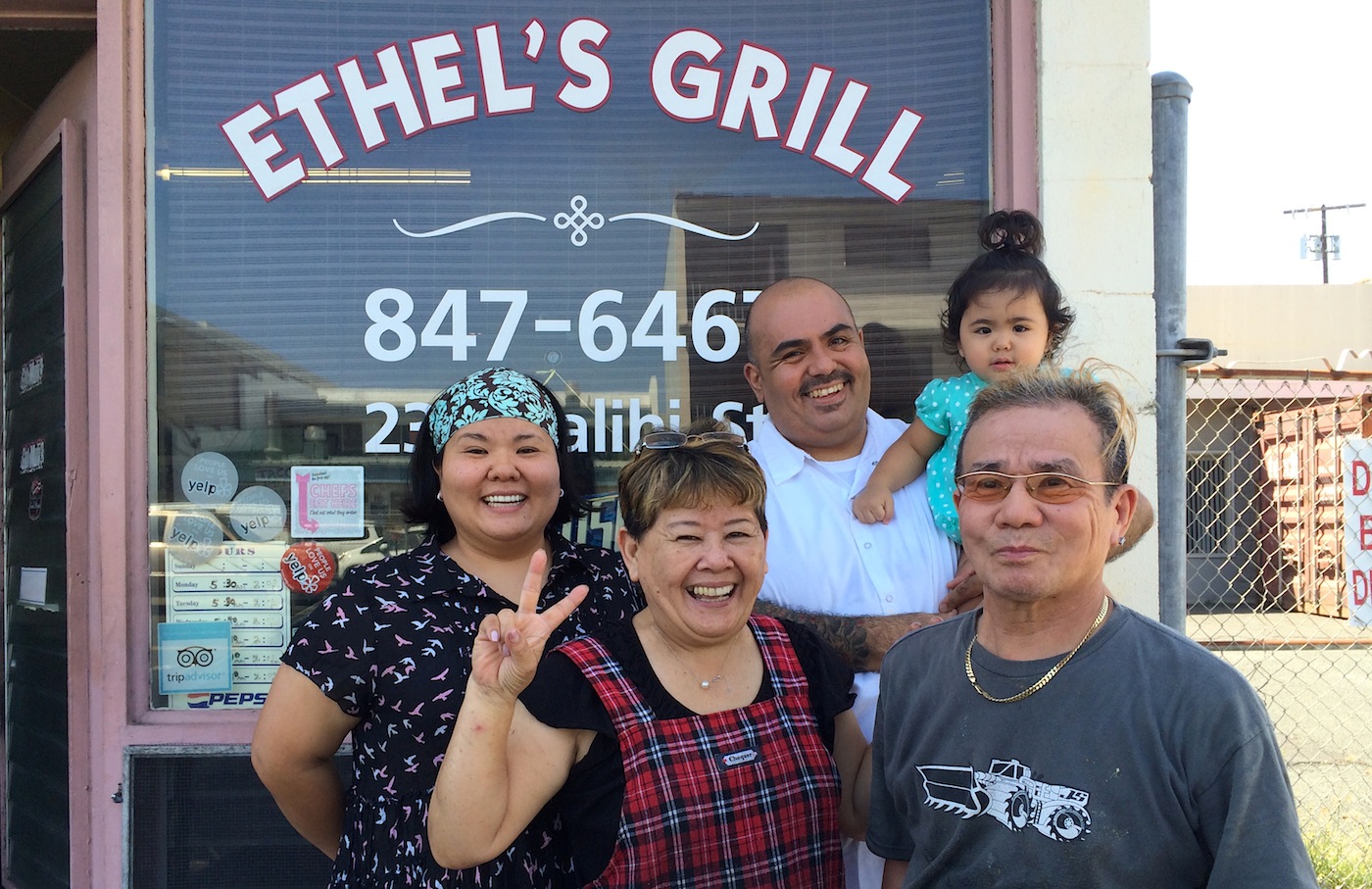 Some "weird facts" I found about natto on foodista.com have convinced me Honolulu is ready:
Some Japanese restaurants even make sushi rolls with natto. — Get outta here. Next you'll be telling me there's even natto spaghetti.
Those with adventurous palates can make natto spaghetti. — What? What?
Natto was a featured ingredient on "Iron Chef." — YUM.
Are you with me, Honolulu? Does Foodista's timidity not prime your palate for gobs of stinky fermented beans? For mouthfuls of slime and redolent funk, for course after course of overflowing, glorious natto?
If the answer is yes, mark your calenders: Frolic's annual midsummer Natto Day dinner returns on Sunday, July 13. The theme: Hard-core natto. The chefs: Yoichi Ishii and Robert and Minaka Urquidi (pictured below with Ryoko/Ethel Ishii and baby Mizuki) of Ethel's Grill in Kalihi. Ishii is the chef-owner whose food draws Chris Kajioka, Mark "Gooch" Noguchi, Alan Wong, Roy Yamaguchi and other chefs to the 22-seat eatery on Kalihi Street. Robert Urquidi is an alum of the Pineapple Room and Pig and the Lady kitchens. Minaka Urquidi was a pastry chef at Roy's.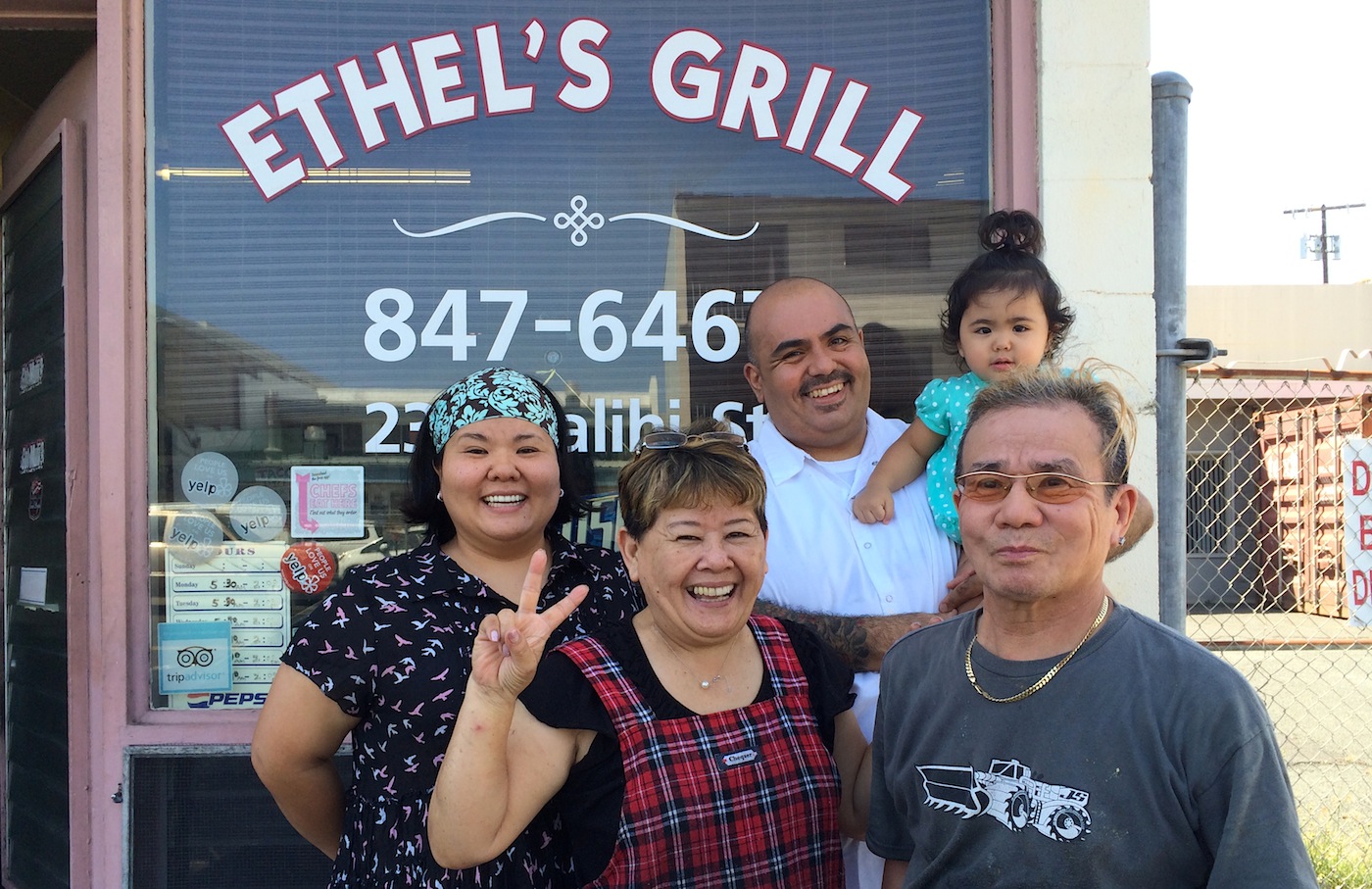 The menu is still in the works but will include Ethel's signature ahi tataki seared sashimi with natto and shoyu-pickled garlic chips, a natto grilled cheese sandwich and a natto dessert among its courses. No guarantees, but I'm hoping Pig and the Lady's resident mixologist, Kyle Reutner, will come up with either a natto-inspired cocktail or one crafted specifically to pair with natto.
And don't go to Ethel's Grill on July 13. Dinner will be at Chinatown's Pig and the Lady and will cost $35 a person not including tax and tip.
Details are being finalized, including where and how to buy tickets. So be patient, natto lovers, and stay tuned to this channel.
Natto oatmeal pic above courtesy of Laurie @konaish Oue.