Are NFTs Just a Gimmick, or the Future of Lucrative Hawai'i Art?
NFTs are an idea elusive even to Island artists tiptoeing into their uncharted waters.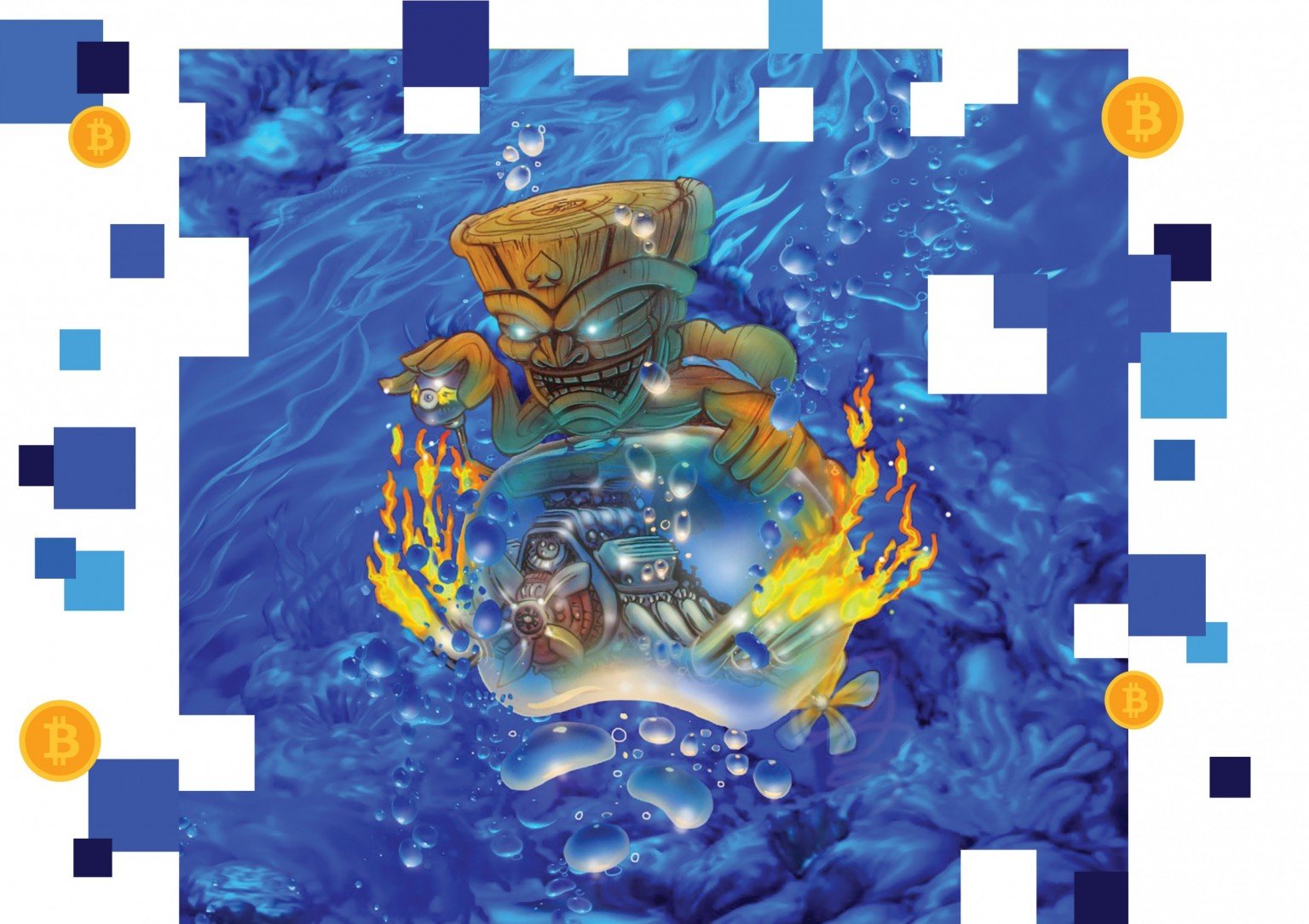 The art world is all agog about NFTs. And so is tech-savvy Hawai'i, to judge from artist Shar Tuiasoa's experience on a recent Hawai'i Island staycation. "That whole resort area," she says, "all we overheard everyone talking about was NFTs, trading NFTs, dropping NFTs." That Tuiasoa had just minted her first two—uploaded encrypted digital objects on platform MakersPlace—made it all the more remarkable, if eerie.
Only last October the Kailua illustrator—who's done work for our magazine, Facebook and Target, and has a children's picture book, Punky Aloha, coming out in May—was tapped by Jasper Wong, founder of Worldwide Walls (formerly Pow! Wow!), to join the rollout of NFTs For Good, a state initiative. "I'm familiar with cryptocurrency," she says. "But I wasn't familiar with NFTs." She laughs. "Every time I talk about it I feel foolish."
SEE ALSO: Fall Fashion: 5 Local Hawai'i Artists, Designers and Business Owners Wear the Newest Trends
Niu Valley artist Dennis Mathewson can sympathize. "My top 50 friends who are artists are just afraid of NFTs," he says. "And I'm not good with this stuff. But, personally, I've been a businessperson all my life. Survival was the issue, the question always, well, what kind of art will I be selling next year?"
For Mathewson, NFTs are no different than when he made and sold airbrushed T-shirts at E.K. Fernandez carnivals, car shows and Easterseals fundraisers. "That was our life, what we brought to Hawai'i in the 1980s. After that it was whales and dolphins," often with fellow muralists Robert Wyland and Christian Riese Lassen.
Nonfungible tokens, or NFTs, are unique digital assets that in theory give people ownership of art, videos, music and games. They shot to prominence in the latest Wall Street spasm of irrational exuberance as objects of wild hype and speculation. Paired with the rise of cryptocurrencies, adopted by Reddit users who boosted nearly worthless stocks such as GameStop and AMC to mock stock market short sellers, NFTs are a proof-of-viability product for blockchain technology and "DeFi," or decentralized finance. But because several of the most prominent NFT series have adopted cartoonish memes, especially to do with apes, they're hard to take seriously. That changed in March 2021 when a digital collage fetched $69.3 million at Christie's; that artist Beeple was paid in Ethereum, a cryptocurrency, made it seem like a stunt. But by year's end mainstream investors had flooded the crypto zone with $28 billion, including billions for NFTs.
"Whole languages have been created out of NFTs, millions of artifacts." — Gordy Grundy
"It's a fascinating phenomenon," says Makiki's Gordy Grundy, who started global website Art Report Today just as NFTs were taking off three years ago and consequently chronicled their rise. "It keeps growing in unusual ways. Whole languages have been created out of NFTs, millions of artifacts."
Honolulu's Kenny White, founder of Shell Protocol, a blockchain platform for decentralized finance, says NFTs "aren't really so different than baseball cards, they just trade online." He says art in general is all about provenance, the ability to trace an artwork's origin and authenticity; flexing, or showing off; and money laundering. "NFTs are just better at all three than physical art."
In January Mathewson was on the cusp of launching his NFT collection. Wong and his collaborators minted and sold 8,008 NFTs, worth nearly $8 million in crypto by day's end. Tuiasoa sold her second NFT. "It was the easiest grand I ever made," she says. "Crypto, NFTs, it's all happening whether I participate or not. I want to figure it out, see how it feels, and drop another collection."
Find out more about NFTs For Good at htdc.org.