APEC Dignitary Bingo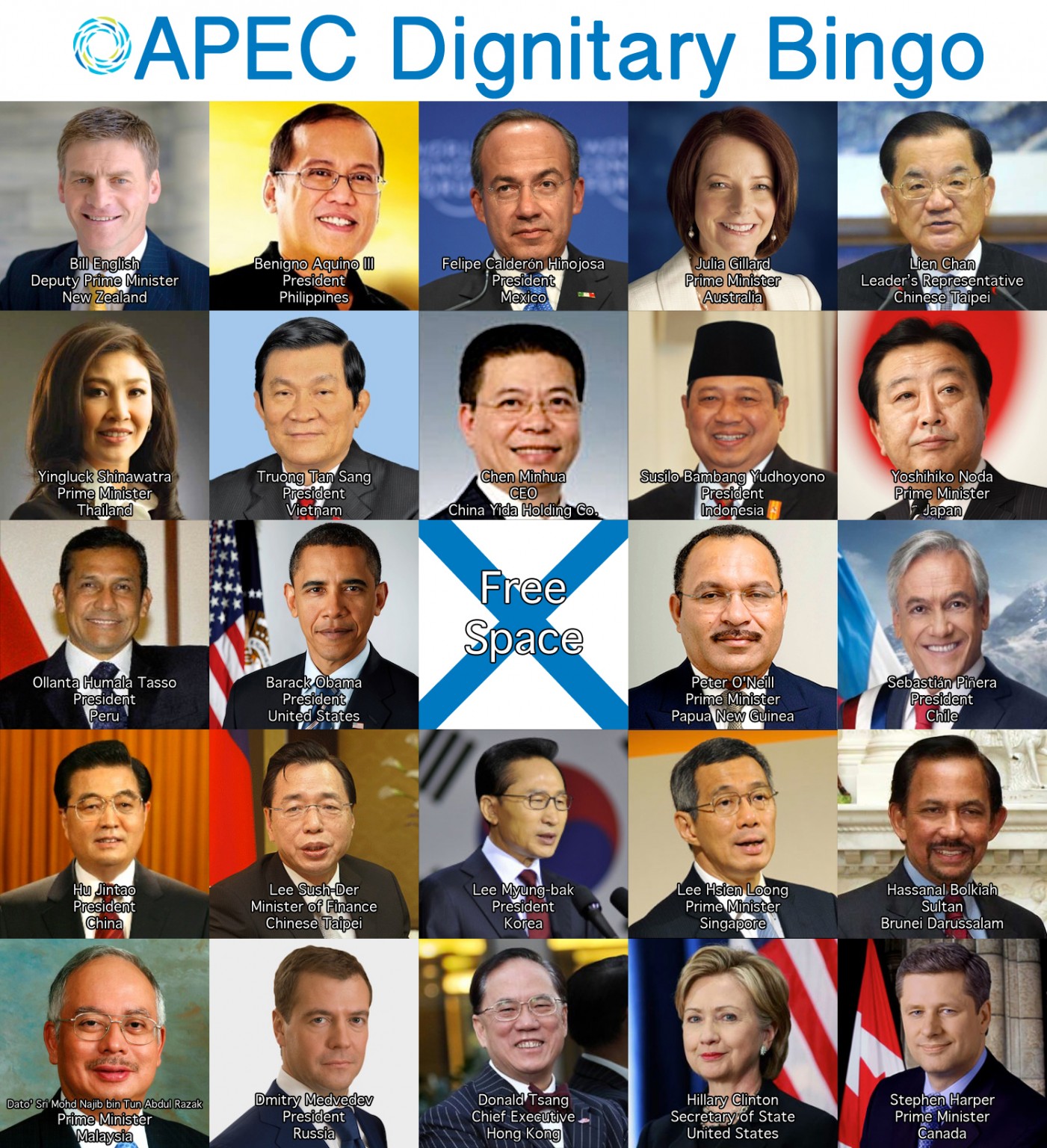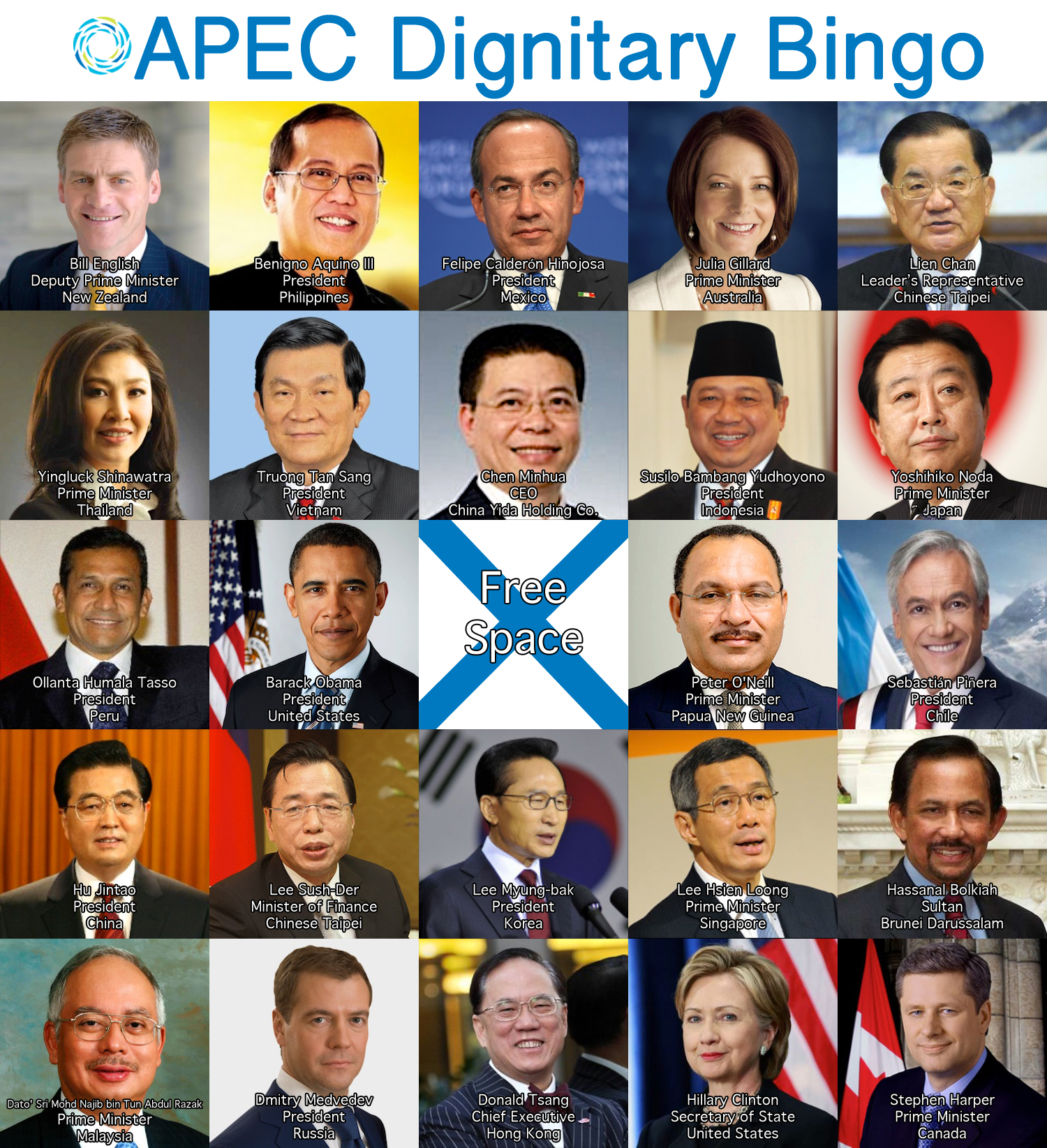 The Asia-Pacific Economic Cooperation summit — the event that Hawaii has long been preparing to host — is finally upon us, and some of the most powerful world leaders are about to converge on our humble state. I was fortunate to get a coveted press credential, and to prepare, I started making a personal face card to recognize various dignitaries in attendance.
But then I decided there should be a way for people to have some fun with this. Despite the heightened security around the island, there's still a chance you'll spot a world leader. So while APEC spotting, be sure you have your dignitary bingo card with pictures of key leaders in town.