Another vote for Hawaii: Stuck at Prom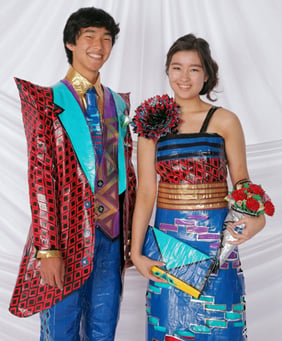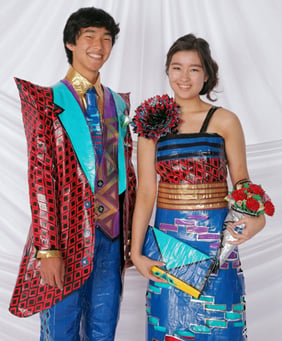 Here's another contest that local folks can adhere their support to: Kelvin Abe and Kailie Grinder are the among the top 10 national finalists and only Hawaii entrants in the Ohio-based Duck Brand "Stuck At Prom" contest. These are the final days, and they could use more votes!
This annual contest has high school students create prom fashions out of duct tape. Duck Brand offers the winning pair of designers, plus the sponsoring school, each $5,000 in post-secondary scholarship money. You can vote online (once a day per valid email address) for the Hawaii team by clicking here until July 11. Winners will be announced on July 12.
Hawaii Baptist Academy seniors — now recent graduates as of June — Abe and Grinder actually wore their duct tape tuxedo and dress to their senior prom. Although they used dozens of duct tape rolls, they kept the cost of materials down to a total of $120 by using muslin and the help of family friends.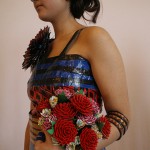 Grinder first sketched her dress, which was inspired by Lady Gaga, fashion runways, and current color trends to create a geometric design with bold colors — a risky, unique and unexpected creation. Grinder also made a clutch, bouquet, and necklace, all of duct tape.
Abe then based his tuxedo design off of Grinder's dress and wore a customized watch also made out of duct tape.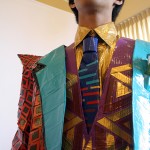 The two worked on this project every day after school for about four to five hours, sometimes with the help of friends, for about a month and a half.
Win or lose, the pair is off to college in the fall, but not to study fashion. Abe is hoping to major in civil engineering at the University of Portland and Grinder is headed to Westmont College in Santa Barbara, in business and art.
For more information and to vote, visit www.stuckatprom.com.