Another San Francisco adventure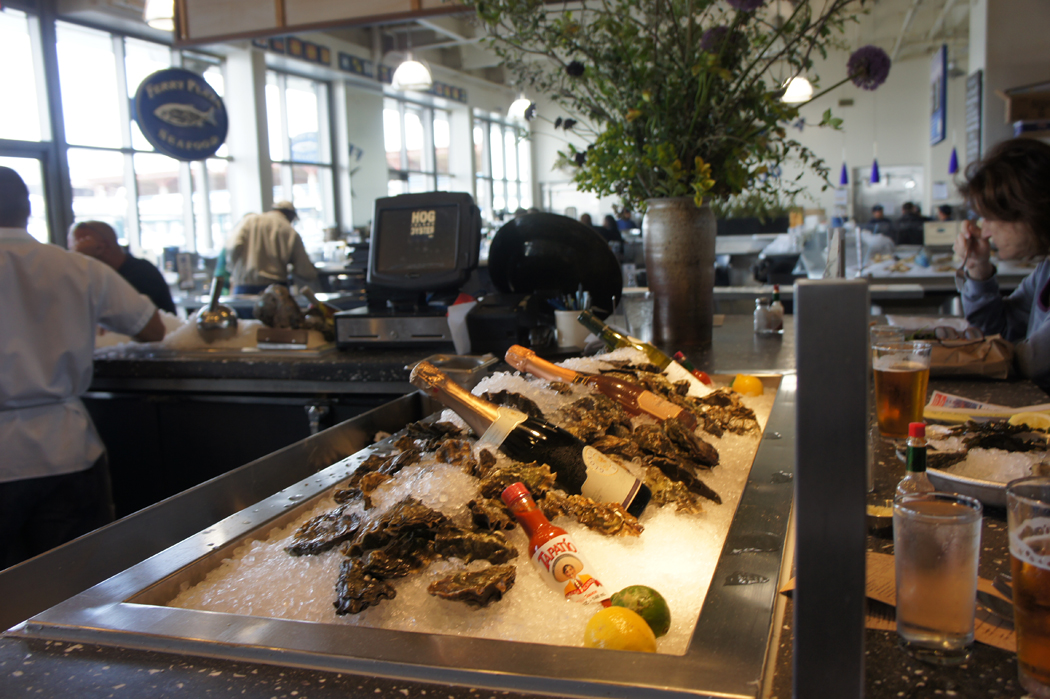 If you follow me on Twitter, you know that I've arrived in San Francisco for my annual trip to participate Bay to Breakers. Have you seen the craziness from this fun run? I say that I'm "participating" in the event because I don't really run it — I'm too busy gawking and taking photos. Here are some shots from last year, which includes a link to indecent photos from the year before.
I got here ahead of the rest of the group, so I toodled around the Ferry Building Marketplace. Do you know that I've never eaten at Hog Island Oyster Co.? It's usually really crowded because it's so popular, but if you go on an off hour — as I just did — you can get in with no problem.
After lunch, I just shopped at Union Square to work up an appetite for dinner at Frances. This was a dinner I had anticipated for a long time, since reservations are hard to come by.
San Francisco eats: Frances
Picture 1 of 19
I'd been trying to get in to Frances for a while now, but getting a reservation is almost impossible. I was told that you can't reserve a table more than three months in advance, so I set my alarm to contact them on March 17.
Frances
3870 17th St., San Francisco
415-621-3870
http://www.frances-sf.com