Amy Hanaiali'i and Willie K are reunited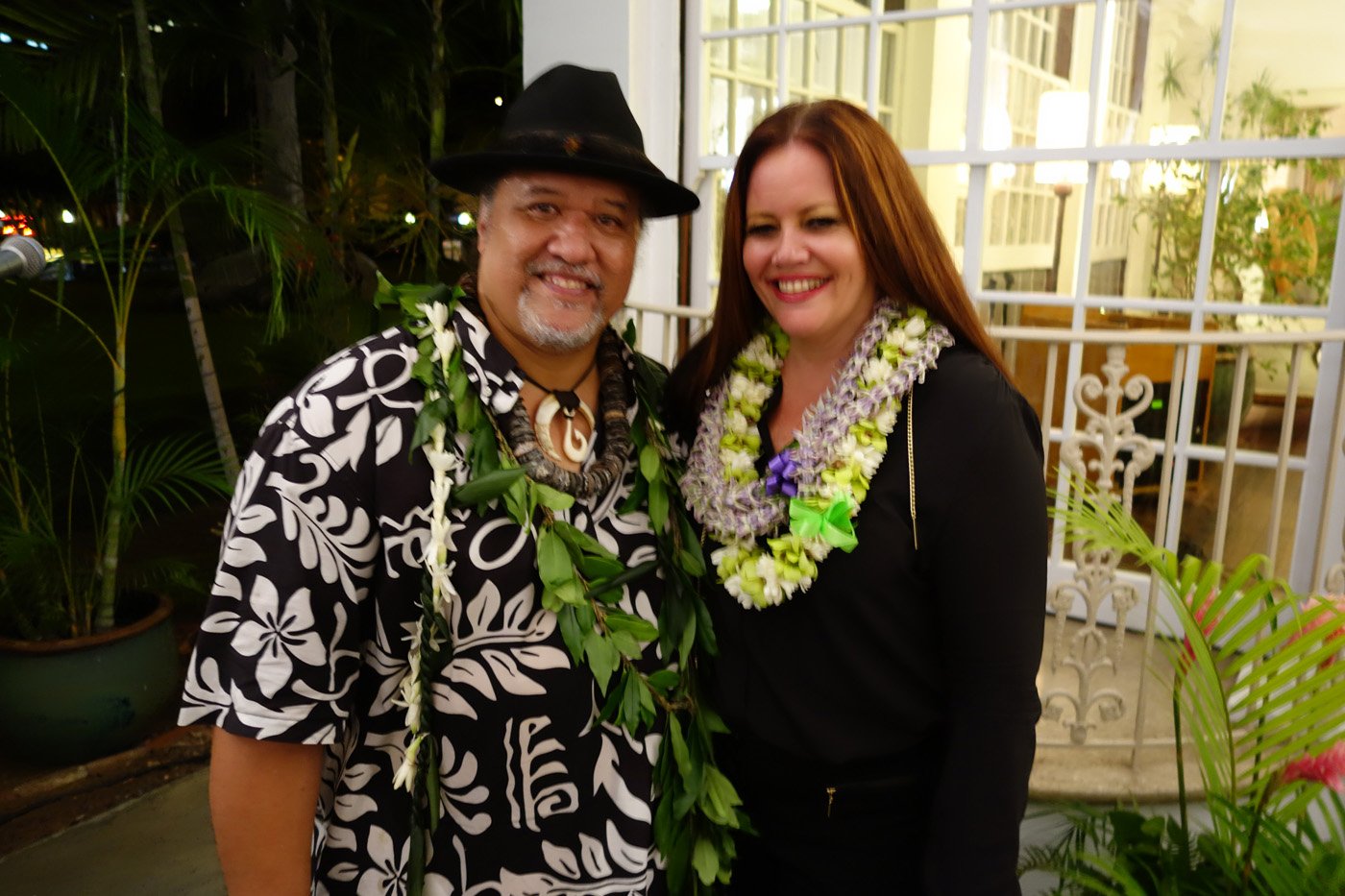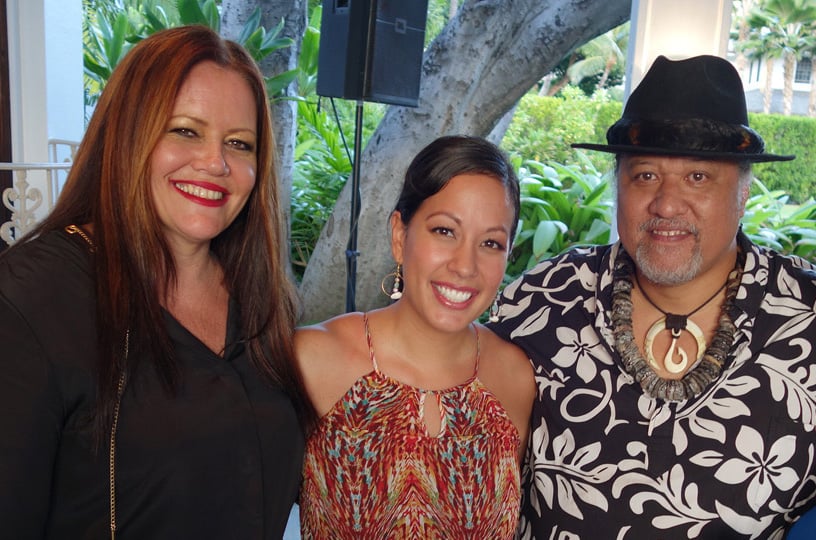 It's a project long overdue: Amy Hanaiali'i and Willie K. have reunited to again create beautiful music together.
Hawaii's powerful musical duo have spent the past year in Willie's Maui recording studio, crafting lyrics, writing music and collaborating on a completely new original album titled, "Reunion." The CD officially drops on Nov. 11, but Melissa Chang and I last night celebrated with the artists at a preview event at Washington Place. There, the two sang a few new songs, along with some past favorites, to revive the mele. And yes, it felt and sounded good.
After being partnered in 1993 by Mountain Apple Company's Jon DeMello, Amy and Willie worked together, toured together and were even in a relationship for nine years. There was great synergy in their sounds and spirits. But the pair then split up and ventured into separate directions, personally and professionally. While Willie went to Europe, Amy headed to Japan, and their careers and new personal relationships blossomed separately.
As luck would have it, two years ago at a wedding, the two were asked to sing the Hawaiian Wedding Song. They hadn't performed together in a decade, and it was that night that the concept of coming together to produce a reunion album was born.
"We are stepping outside of the hula skirt," Willie says, explaining the new album started with 52 songs and had to be whittled down to 10. "We've updated our genre and style, added her R&B flare and my rock-n-roll influence; it's still a Hawaiian contemporary album, but with some traditional and personalized influences."
Amy describes the reunion as like riding a bike. "Coming back into the studio with him was emotional, refreshing and comforting; I could do songs in one take," she says.
Eager to share their new project with the world, the pair will soon tour across the islands, the East and West Coasts and Europe. "We want people to be entertained by the music and not just hear another CD; it's going to make them laugh and cry," Willie says.
Amy and Willie performed at Gov. Neil Abercrombie's signing of the same-sex marriage bill last December. That was a bit of a teaser for the album to come. On Wednesday, Abercrombie surprised them by proclaiming Oct. 15, 2014 as "Amy Hanaialii and Willie K. Day in Hawaii."
Here's one of the new songs they performed at last night's event, showing Amy's R&B flair with Willie's rock-n-roll style:
A look at the scene at Washington Place last night for their album launch: