Aloha Tokyo!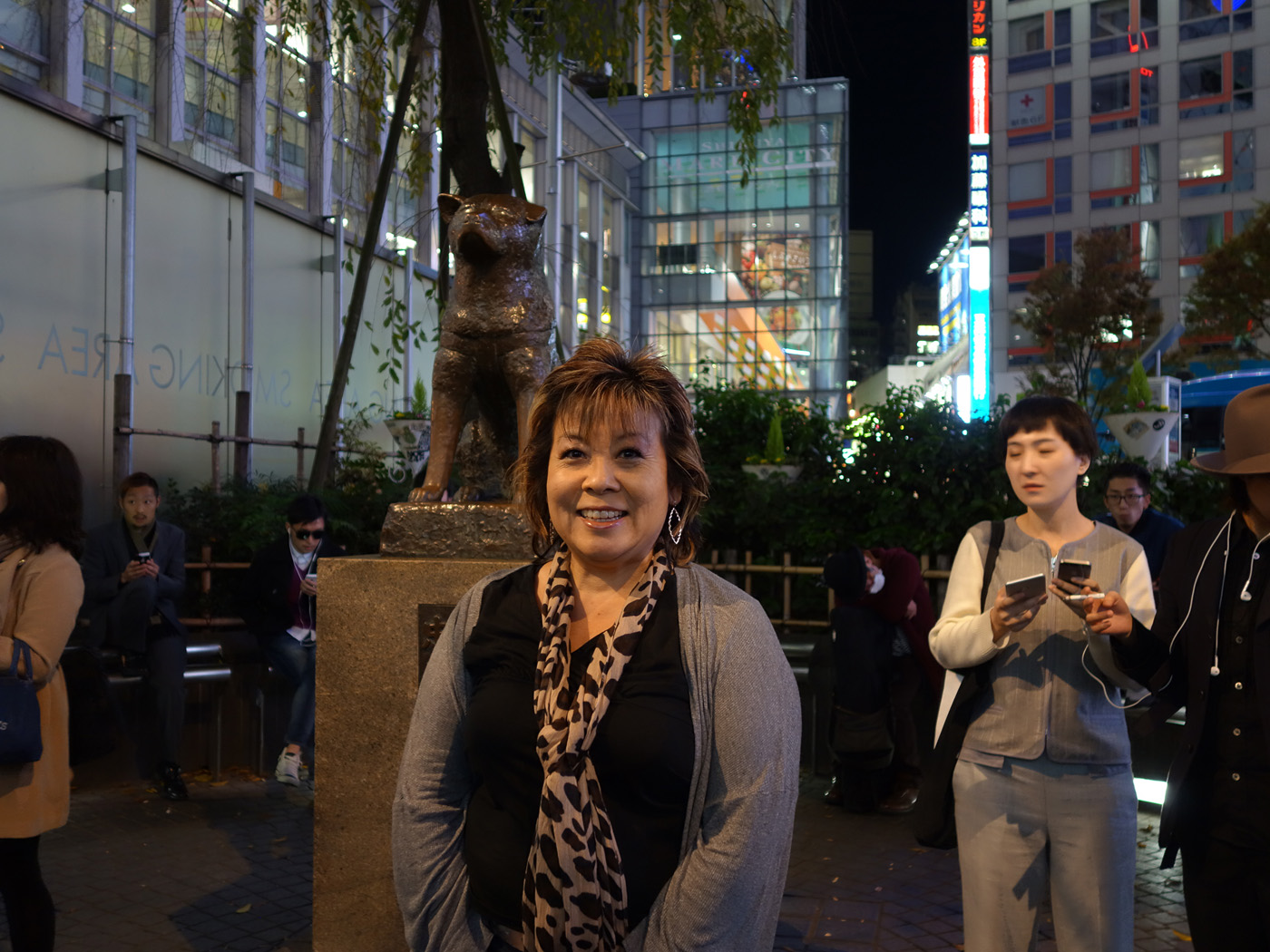 If you follow me on social media, you've already seen shots of my trip to Tokyo. Why am I here, anyway?
My classmate, Deb Aoki, always takes fantastic trips and finds the quirkiest things along the way. Whenever she travels, I follow her on instagram and shake my fist at my phone, wishing I could be there. I finally said, "The next time you go on a trip, I'm going with you!" She let me know that she was headed to Tokyo in November for an anime conference, and I invited myself along.
I arrived a few days ahead of her to visit with other Hawaii people who live here now. Through these people, I learned a lot about Japanese culture and mindset, and I hope you do, too.
The first person I visited was classmate Sean Shinshiro (right), who has lived in Japan for 10 years and has owned a restaurant in Urayasu (near Chiba) for about four. Sean's Kitchen is known for its Hawaiian style food, with popular items like garlic shrimp, lomi salmon, kalua pig, and even laulau. Many times, he even has poi on hand.
Once a month, the little restaurant has a pa'ina, with all the local favorites and live music to boot. If you're in Tokyo and feeling homesick, this is a great place to get a taste of Hawaii and talk about all kine local stuffs. Plan ahead, though, as Urayasu is about an hour or so out of the city.
Aloha Tokyo!
These were just the highlights. To see all photos from the trip, click here.
Up next: more Hawaii peeps in the Big Mikan!