Aloha Tokyo! Visiting Hachiko and the 47 ronin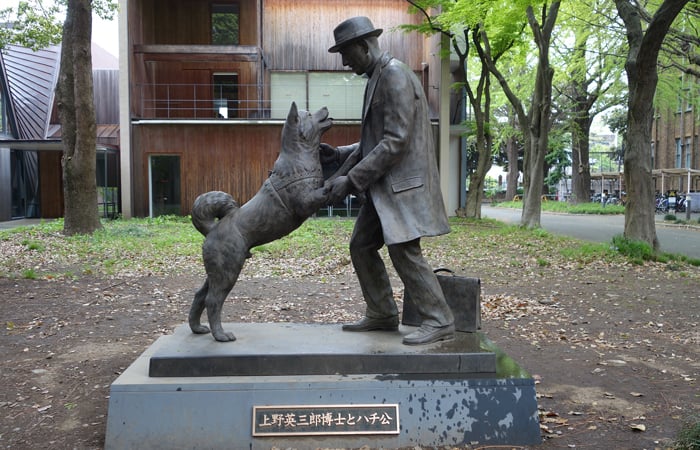 One of the first things people do when they visit Tokyo is head to Shibuya station, where the famous statue of Hachiko the dog has stood for the last 67 years. Throughout Japan, Hachiko's dedication to his master Hidesaburo Ueno — waiting at the train station every day for 10 years after the man's death, until he died, too — made him a national symbol of loyalty. (Click here to read the story.)
Well, after 80 years, Hachiko has symbolically been reunited with his master. In March, the Faculty of Agriculture of the University of Tokyo — where Ueno taught — constructed a bronze statue, depicting the master returning to meet his loyal dog.
So, how do you get there? It's actually pretty easy. Take the subway to Todaimae station, and exit at Gate 1. Turn left out the door, then walk until you see this gate on the left. The statue is right near the entrance.
Looking at the statue, behind you is a box-like building that is open to the public. Inside, you will find this bust of Ueno and a room full of the science behind Hachiko's death. I will spare you on my blog, but if you want to see Hachiko's heart, liver and tongue post-autopsy, you can see all the photos on my Flickr.
Next trip, I will visit Hachiko at the National Museum of Science!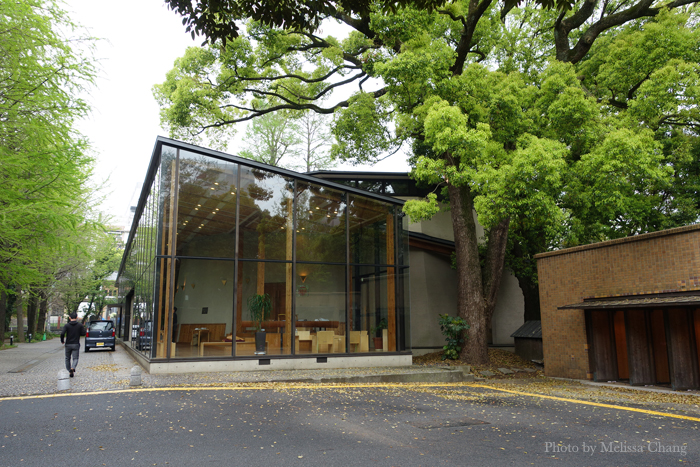 Tokyo University is also a place of amazing architecture. You'll find a wide range of building designs around campus, from contemporary to classic.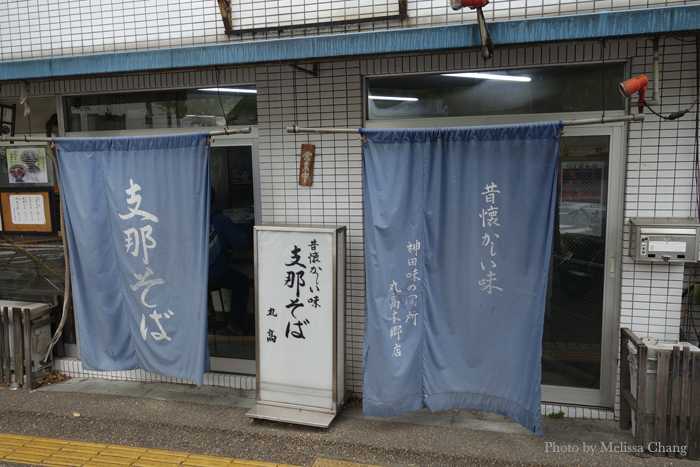 Need lunch? Right across the street is a ramen restaurant … errr, bar. Or something. There are about 10 seats inside.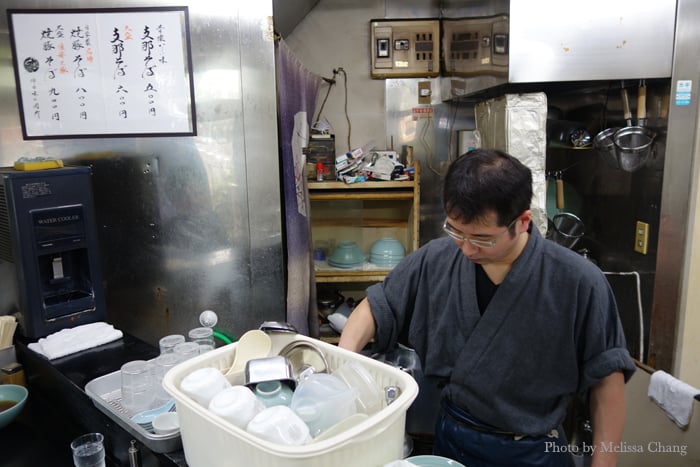 You get two choices (menu, top left): regular ramen, which comes with one slice of chashu, or chashu ramen, which comes with four slices. The bowls also come in regular or large.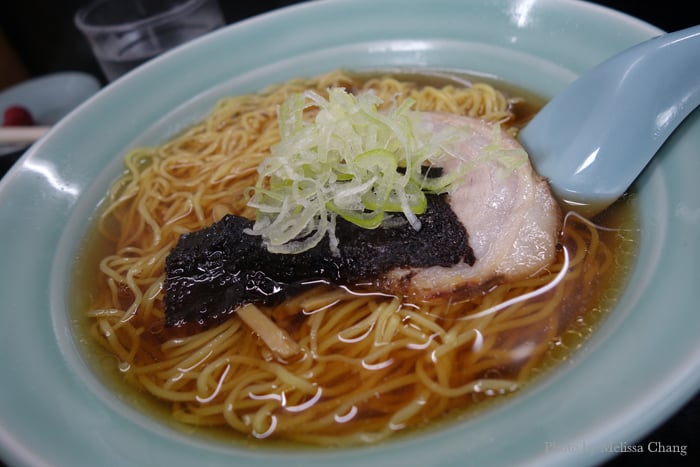 The regular sized, regular ramen. This isn't fantabulous ramen cuisine, but it's 500 yen! They cater to the college crowd, so it has to be cheap and filling.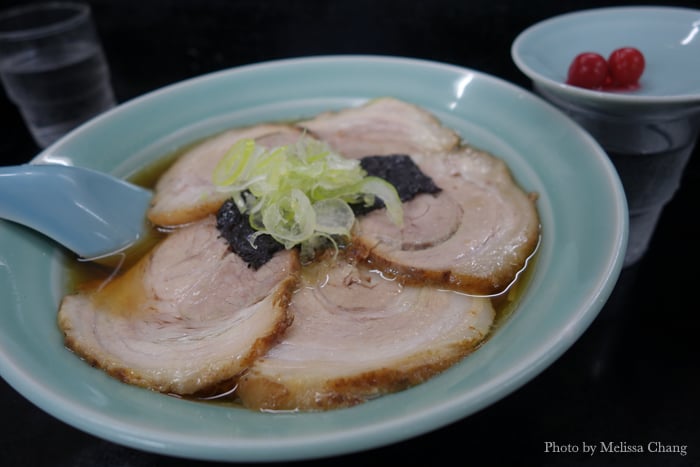 This is the chashu ramen (800 yen). The chashu is really nice — very tender and airy. Note the ume in the background: everyone gets two ume to munch on, usually while they wait for their ramen. By the way, this spot is related to a ramen spot called Kanda, which has been around for about 40 years.
In keeping with the theme of service, honor, and loyalty, we headed over to the cemetery where the legendary 47 ronin are buried. The story of this famous band of ronin (leaderless samurai) became popular in Japanese culture because they portrayed ultimate loyalty, persistence, and eventual sacrifice as they worked for two years plotting and executing vengeance for their lord's death. If you don't know the basic story of the 47 ronin, click here. The story has many versions, and Keanu Reeves even starred in a Hollywood depiction of it as previewed by Myong Choi.
It's also easy to get to Sengakuji Temple, where they are all buried. Just go to Sengakuji station and walk up the hill.
I'm not going to show you every headstone, but here's a look at the layout:
Pretty neat, huh? I have to admit, it was really moving to visit both spots. You don't have to do both in one day, but either of these is a cool thing to do when you go to Tokyo.
To see all photos from this day, click here. To see all photos from this trip, which I will add more to, click here.
Up next: A day of exotic eats in Tokyo!