Aloha Taipei! To market, to market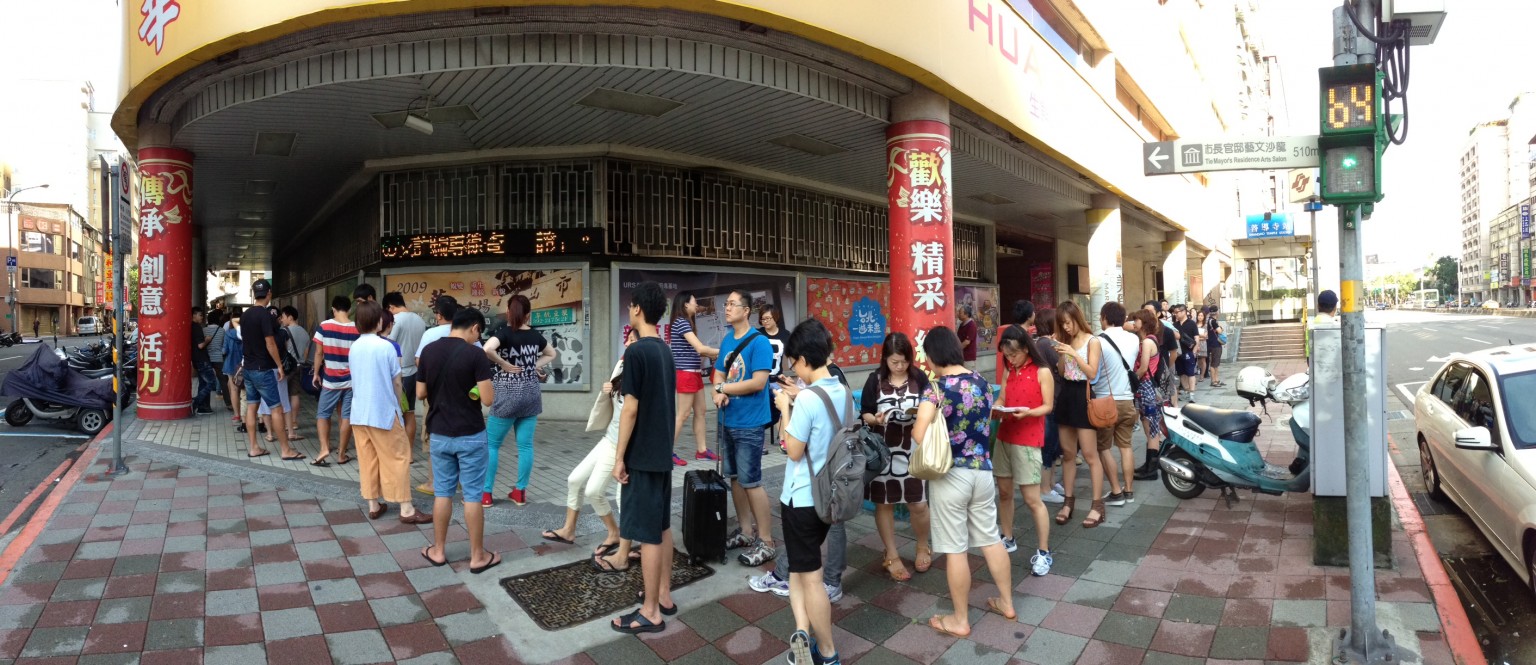 When in Taiwan, you have to try a traditional breakfast at least once. Jook or congee is good, but you have to go out to get a freshly-baked shao bing, which is like the Chinese version of naan or pita bread. It's Taiwan's answer to the Egg McMuffin, but you get more for less. We went to Hua Shan Market for ours, where people stand in line from 5 a.m. to get their day started.
Aloha Taipei! Shao bing breakfast
From there, we followed Sara to Central Market, where she was buying ingredients for that day's lunch and dinner. We couldn't pass up the chance to watch this chef in action at such a large market.
Aloha Taipei!
These photos are just the highlights of the day. If you want to see the rest of my photos, click here. You can also see Cat's experience at her blog, here.
I'm actually going back to Taiwan in a week, so I'll post the rest of my adventures at that time. From here, I'm going to be in Shanghai, so follow along!