Aloha Sapporo! Last day in Furano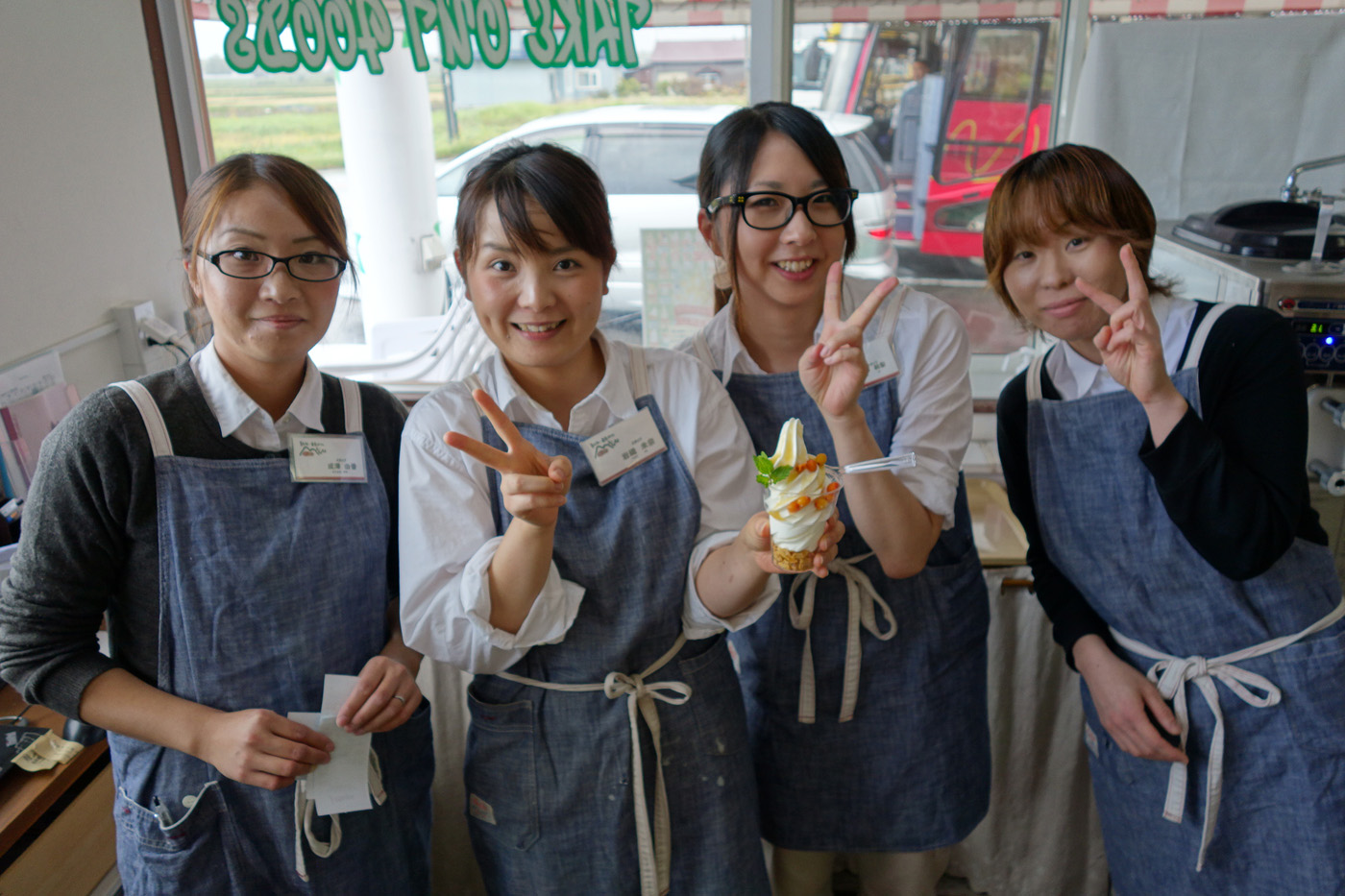 We spent almost a full day sightseeing from Furano to Sapporo on the bus route back, taking us to scenic points to see fall foliage and the now-famous Blue Pond. Since Hokkaido is Japan's largest island, there's a lot of dramatic, large vistas and open plains — I compared it to Alaska, since the climate is similar (not to mention the proximity to wild animals).
Pika watching is popular activity in the mountains, so we set off to do that. Did you know that the popular Pikachu character from Pokemon is an actual animal? Pikas are rodents that look kind of like mice but are more related to rabbits. You can find them in mountainous areas in the Northern hemisphere, since they prefer colder climates. You know if the pikas are out if you hear a distinct whistle in the mountains, but you have to be very still, calm and quiet or they won't come out. On this day, we didn't hear any whistling at all nearby, but there was some way off in the distance. Boo! Yet another reason to go back.
Here's how our last day in Furano, Biei and Asahikawa went as we headed back to Sapporo.
Furano, last day
To see all of my photos from this day, click here.
Disclosure: This tour (only) was provided by Hokkaido Treasure Island Travel.
Up next: Our last day in the city, then tips!