Aloha, Dan Inouye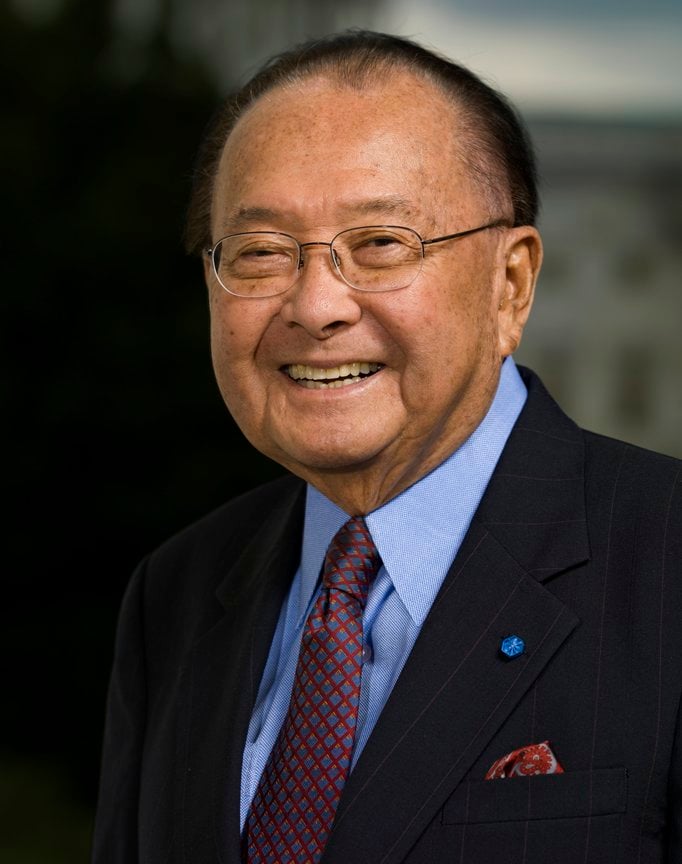 U.S. Senator Daniel Inouye has passed away, at age 88. We're speechless.
Sen. Inouye is one of those political legends you don't see very often, with a lifetime of public service that stretched from World War II, where he lost an arm in combat serving with the 442nd Regimental Combat Team in Europe to a half-century representing Hawaii in the U.S. Senate.
According to a statement from Inouye's office, Inouye would like to be remembered in this way: "I represented the people of Hawaii and this nation honestly and to the best of my ability. I think I did OK."

What happens next?
Under Hawaii state election law, Gov. Neil Abercrombie will make a temporary appointment to fill Sen. Daniel Inouye's Senate seat until a special election is held in 2014, when Hawaii voters will elect a senator to fill the remainder of Inouye's term. Abercrombie shall choose the appointee from a list of three candidates submitted by the Hawaii Democratic Party. Whoever is elected will serve until the end of Inouye's term, in 2016.
Here are some articles about Sen. Inouye from our archives. Some of these are PDFs from our back issues.
June-July 1961, Paradise of the Pacific (pdf). Profile of Sen. Inouye, on the occasion of hosting Lyndon Johnson in Honolulu. Terrific photo of Inouye with Kennedy and Johnson.
November 1967, HONOLULU Magazine (pdf), "How Daniel Inouye Courted a Girl Named Maggie Awamura," a brief excerpt the magazine published from Inouye's 1967 autobiography. Inouye is survived by his current wife, Irene Hirano Inouye. Maggie Awamura Inouye, his first wife, passed away in 2006, at age 81.
From Our Files, January 2009, a small item reprising an article on Inouye's family life from 1974.
August 2009, "50 Moments of Statehood"