Aloha Beer Company, a brewpub and brewery in Honolulu, opening soon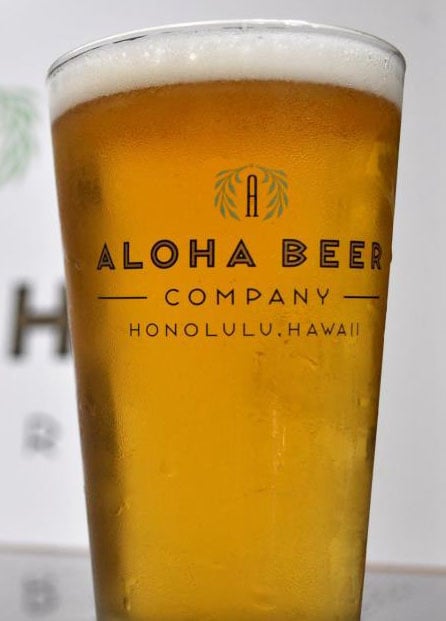 [For more on Aloha Beer and other new craft beer bars, check out our print feature: Ale-oha!]
Dave Campbell, dubbed "the father of craft beer" in Hawaii by some of his peers, has been brewing at Sam Choy's Breakfast, Lunch and Crab for years, but now, he has his own space and new name: Aloha Beer Co. It's not far from his old site, though—Aloha Beer has set up just on the other side of Sam Choy's. With 6,500 square feet, Campbell has doubled his production facility and added a brewpub, a place to eat, drink and enjoy live music.
The brewpub officially opens June 20 with Aloha Beer's fresh brews on tap: the Aloha Lager, Aloha Red, Aloha Dark, Aloha IPA, Aloha Blonde, Steam Ship Lager and Kiawe Honey Porter.
Food for the new brewpub will come out of Sam Choy's kitchen, but it will be a separate menu. Expect traditional favorites like poke, fried rice, chicken karaage, kalbi and pork chops as well as new twists like luau crab dip, spicy ahi with kale chips, shrimp with garlic butter and Ehu Beer sauce. Oh and turkey legs. Because who doesn't want to eat a ridiculously big hunk of meat with their hands when drinking?
(Aloha Beer Company was originally planning a grand opening celebration to benefit University of Hawaii football. The fundraiser has been postponed. Check back for the new date when we find out.)
Opens June 20, Aloha Beer Company, 580 N. Nimitz Highway