Almar Arcano: New chef at Cafe Julia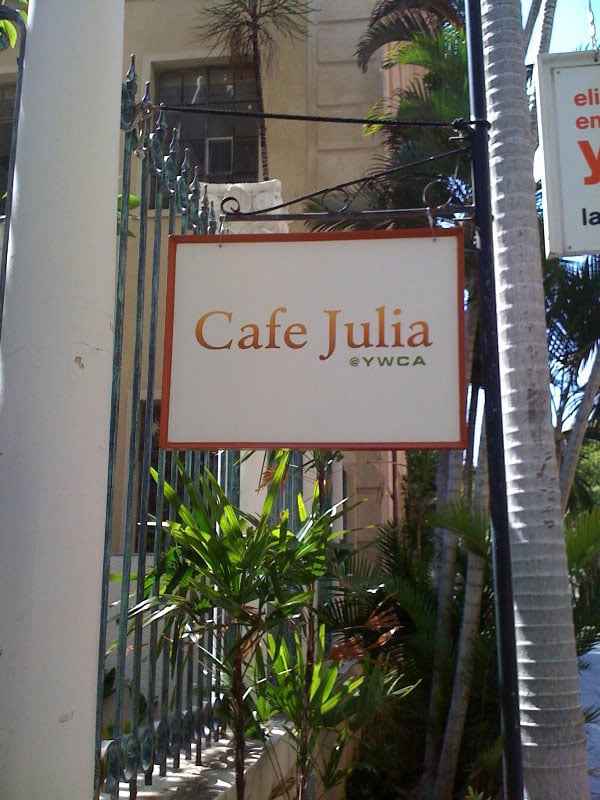 Cafe Julia is undergoing some changes. Most of the original group that re-opened the Laniakea YWCA's cafe a year ago, including chef Lance Kosaka, have left. Kosaka is vague about his future plans; he says he's looking at multiple offers and weighing his options. Emerson Ribao, Cafe Julia's general manager, is now the sole owner. Last week, he brought on chef Almar Arcano, who worked at Hy's Steakhouse for 29 years and then was part-owner of Formaggio, Good to Grill and now-closed Burgers on the Edge.
Arcano describes his cooking as "Mediterranean and international" and "Steak is my forte." There's already a New York steak and fries on the new menu; expect more as Arcano continues to flesh it out. Also, Arcano plans on adding "classical" dishes such as osso buco, lobster bisque, chowder and escargot in the future.
For now, the menu includes chicken Marsala, loco moco, chicken mushroom Alfredo and "The Emerson," a salad with corn, balsamic vinegar and potato chips. The menu description: "Sounds weird, tastes great. Just like the man himself."
The new menu has less of an emphasis on local ingredients; the Kuahiwi Ranch hamburger patty has been replaced with a Wagyu Kobe beef one (though I have my doubts that it's real Kobe beef, which refers to a specific breed of cattle raised in a certain region of Japan, the same way only wine from the Champagne region in France can truly be called Champagne. Real Kobe beef is rare in the U.S. and extremely pricey).
I'll miss Kosaka's creative dishes like the smoked salmon bruschetta and salad on a soy milk panna cotta, but Arcano is a multiple Hale Aina award winner for Hy's and Good to Grill, so hopefully Cafe Julia will remain a great lunch spot.
Pau hana hours at Cafe Julia are temporarily suspended during the transition. Ribao and Arcano hope to resume it soon and plan on offering dinner as well.
Cafe Julia, inside the Laniakea YWCA,1040 Richards St., 533-3334, cafejuliahawaii.com (Website does not reflect the recent changes.)