Alan Wong's restaurants celebrate the versatile egg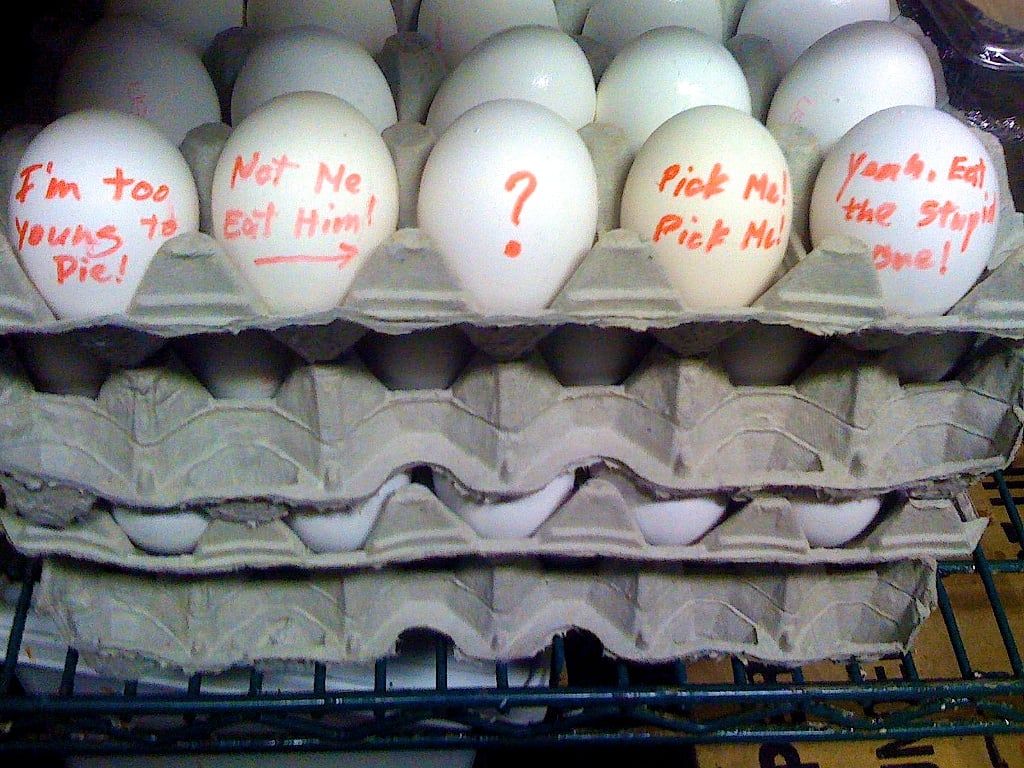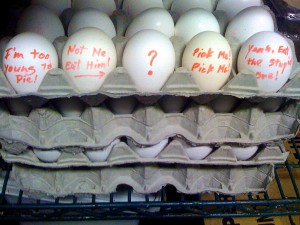 According to culinary legend, the chef toque, which was invented by French chef Marie-Antoine Carême, has 100 pleats that signify the 100 different methods there are to prepare one of the most versatile ingredients in the world, the humble egg.
Yesterday, Alan Wong's Restaurants announced its monthlong celebration of the versatile egg with a recipe contest. Foodies are invited to send in their favorite egg recipes between now and September 10th. The most original and inspirational recipes will be judged at an event at the Pineapple Room on September 21. Various chefs and poultry professionals will be on hand to judge the entries and pick a winner in each of three categories, Appetizer, Entree & Dessert.
Winning Recipes will be (reproduced) "reinterpreted" in the style of Alan Wong's Restaurants, and served at the Pineapple Room for a minimum of one month. Winners will also receive a gift certificate for a dinner for four at the Pineapple Room. You can download the complete contest rules here.
However, Chef Alan isn't stopping there. Throughout the month of August, Alan Wong's Restaurants will be celebrating the 100th anniversary of local egg producer, Petersons' Upland Farm, with egg-themed menu specials. Some of the tasty offerings from Chef Alan's King Street restaurant will be an okolehao "Pisco sour" ($11) and a dried scallop risotto "chawan mushi" ($32). Meanwhile, the Pineapple Room will be serving, among other things, a malasada breakfast sandwich with ham egg salad croquette and bacon ($9), crab fried rice "egg rolls" ($12) and a shrimp flan with soy truffle oil ($8.50)
Whether you show your culinary skills by entering the contest, or try one of Chef Alan's featured items, this is a great month to be an egg lover.