Adopt-A-Beehive donors party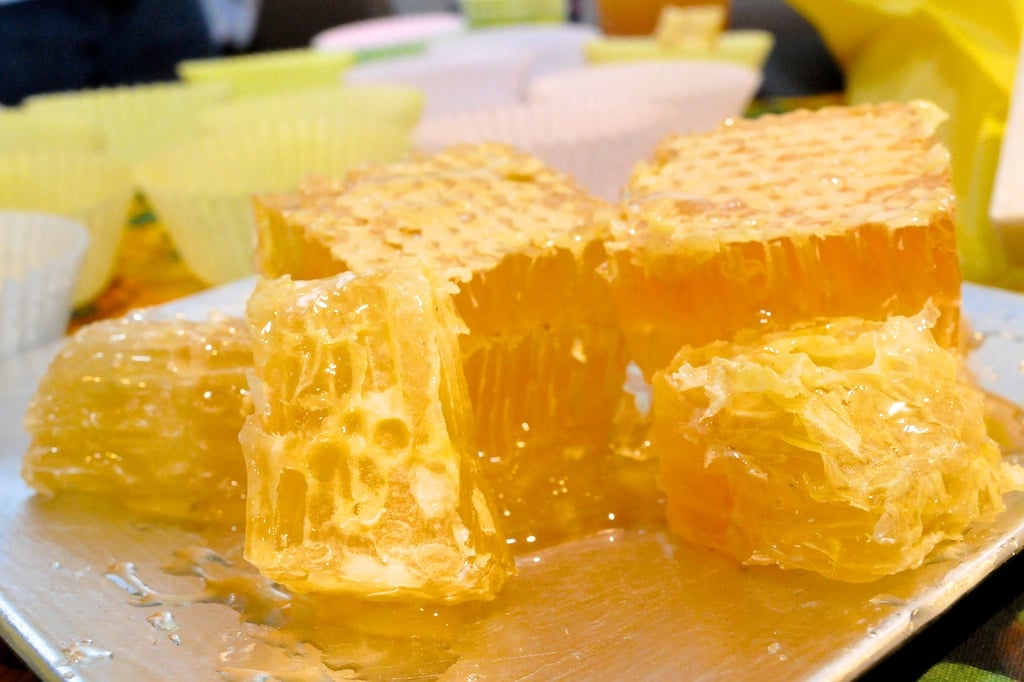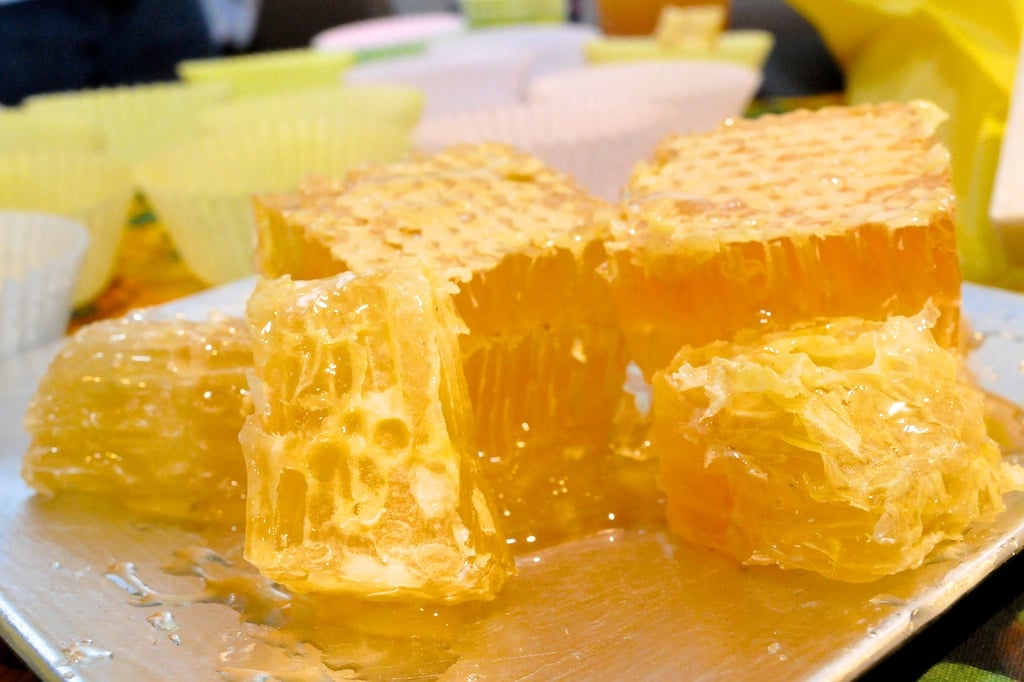 Chef Alan Wong and head of the University of Hawaii Hilo apiary program, Dr. Lorna Tsutsumi, welcomed Adopt-A-Beehive program donors to The Pineapple Room for a party Sunday evening.
Donors sampled dishes made with honey from the beehives their donations made possible. We were even able to taste honeycomb that was flown in from Hilo that morning.
Tsutsumi reported that the Adopt-a-Beehive program in its second year has enabled the college's apiary program to double the number of beehives to 40, and may have as many as 50 beehives by the end of the growing season. Another milestone for the program is that this year, they have transported their first hive to another farm to assist with pollination of crops.
You can join the Adopt-A-Beehive program by making a donation to the University of Hawaii Foundation.
Here are photos from Sunday's party.
Honey Party
Picture 1 of 23
Alan Wong's wine director Mark Shishido had a selection of drinks available like Alan Wong's honey ginger ice tea, "The Whole Kitchen Sink" red wine, Daiginjo sake, German Riesling and the restaurant's new blanc de blanc Champagne.
Here, Shishido muddles ginger for a honey whiskey mash cocktail.