A week of Jim Beam Bourbon tastings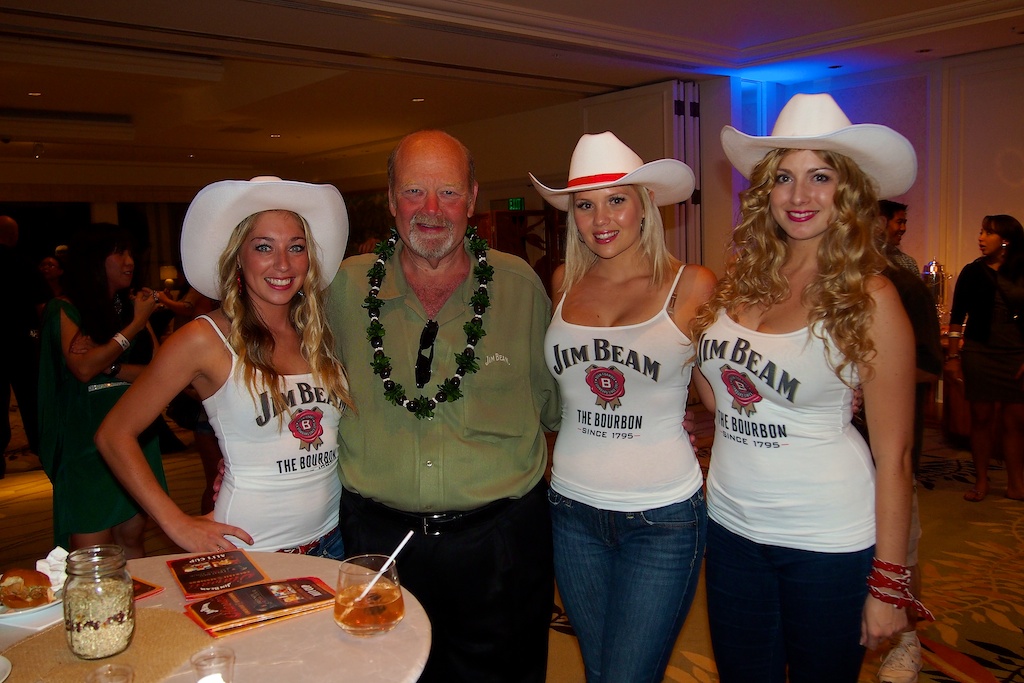 Jim Beam's master distiller, Frederick "Fred" Booker Noe III has had a busy week in Hawaii meeting with Bourbon fans and conducting tastings at various locations around Honolulu.
We were able to catch up with Noe this week at tasting events at Pint + Jigger and the Kahala Hotel & Resort where he guided guests through the history of Jim Beam and its line up of bourbons.
Highlighted in the tasting were Jim Beam's new brands, Jacob's Ghost (a white bourbon) and Devil's Cut whiskies. Noe even gave a peek at the Jim Beam 12-year Signature bottle that they hope to release in the next year.