A Week at HIFF: Part two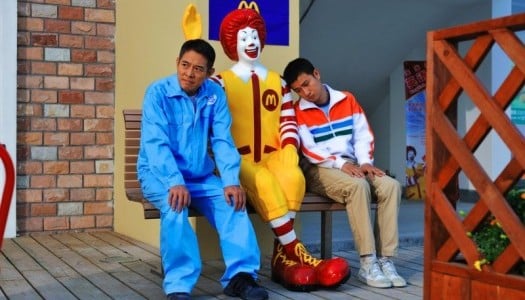 I wasn't able to go to HIFF on Sunday because of my sister's wedding, so I went the following day. My must-see film for the day was "Ocean Heaven," featuring martial arts superstar Jet Li in his first non-martial arts film. That was scheduled for 3:30 p.m., but I showed up early so I could catch the 1 p.m. screening of "Apart Together."
Surprisingly humorous, "Apart Together" tells the story of Qiao Yu'e., who, during her youth in Shanghai, falls in love and becomes pregnant by Lui, a Taiwanese soldier. Like a lot of others during this time, she's separated from her love when soldiers pull out of Shanghai. Decades later, Lui returns to Shanghai to find Yu'e married to another man. What first appealed to me about this film was the role food plays in this film. Although it's not as prominent as in "Eat Drink, Man Woman," every major event in the film occurs during a family meal. Despite the complications Lui's arrival has on Yu'e's family, they still debate how much oil is required to properly fry something. It's a great film about family and ageless love that any movie buff will love.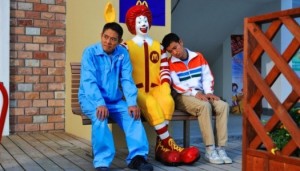 Up next was Li's "Ocean Heaven." I was pleasantly surprised not only by Li's performance, but by the overall film. After years of watching Li kick butt in film, I found him subdued, yet still charismatic, as a father with a 21-year-old autistic son. Diagnosed with terminal cancer, Li's forced to wonder what will happen to his son after he dies. He tries to teach his son to become more independent, while frantically trying to find someone to look after his son after he dies. It's a touching film that I would recommend to anyone.
I made my way back to Dole Theatres Wednesday for the 2 p.m. screening of "Au Revoir Taipei," a cute romantic comedy that takes place during one night in Taipei. When a group of bumbling, orange-clad thugs attempt to steal a mysterious "package" from under their boss' nose, Kai, his friend Gao and a bookstore clerk, Susie, are pulled into a night of kidnapping and intrigue. The film features beautiful scenes of Taipei's bustling nightlife, including the many street vendors who sell all sorts of food from their carts and stands. I really enjoyed this lighthearted film with it's jazzy soundtrack and imaginative storytelling. It's a great date movie if you don't mind subtitles.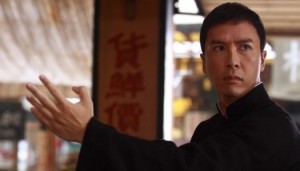 Next, I decided to watch a movie with good ol' fashioned martial arts violence. I already have "IP Man 2" on DVD at home, but the prospect of seeing it on the big screen was too tempting to pass up. I started the day watching Jet Li, so progressing to Donnie Yen and Samo Hung was obvious for me. "IP Man 2" features phenomenal martial arts scenes. Chinese filmmakers are famous for finding new ways to use mundane objects as weapons, and seeing Yen fend off a large group of rival fighters by swinging around a wooden pallet was both ludicrous and awesome at the same time. Of course, when the time came for Yen and Hung to do battle, the two action stars did not disappoint. A must for any martial arts movie fan!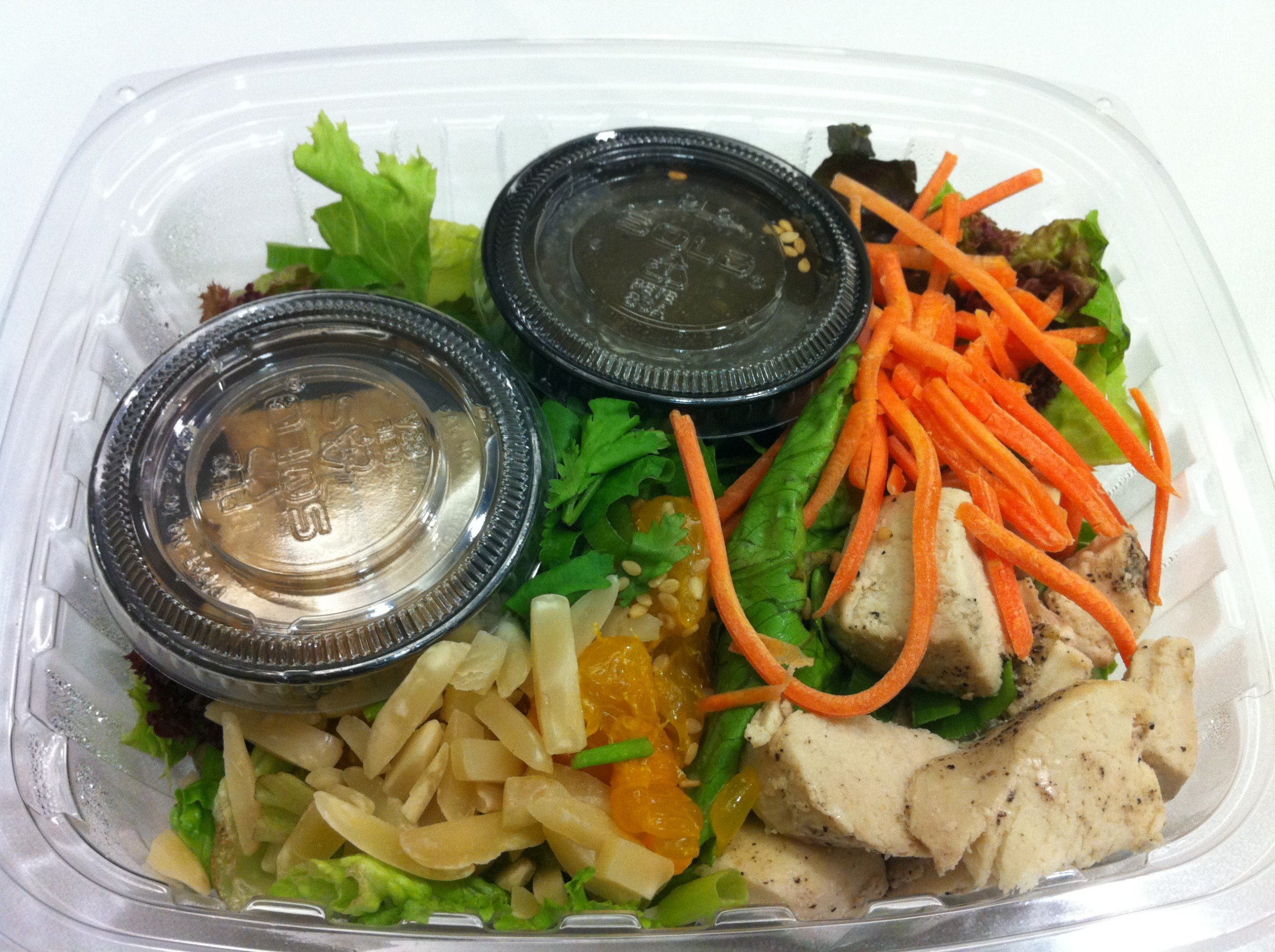 After the the movie, I went to the HIFF cafe run by Aloha Salads. Throughout HIFF, I've basically been eating a salad whenever I have a long break between movies.The salads with fresh, locally grown greens are welcome sustenance that don't make me feel like I have a lump in my stomach while in the theater. I had no problem or guilt chowing down three or four of the small salads each day I attended HIFF.
While at the HIFF cafe, I ran into Georgia Skinner, who coordinates movie productions with the state. If a movie or TV show is being shot in Hawaii, Georgia is somehow involved. We sat and ate salads as we waited for our next films to start, which was "The Tempest" for Georgia, and "11/4/08" for me. We talked about how they shut down the freeway for the filming of "Battleship." Not following the production, it was the first time I had heard there are aliens in this movie. For all I know, Georgia could have been joking with me, but aliens blowing up the H-1 viaduct suddenly made this movie a lot more interesting to me. Although I wanted to hear more about "Battleship," it was time for Georgia and I to see our movies.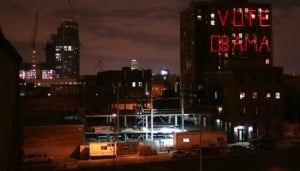 "By the People: The Election of Barack Obama" proved to be an interestingly conceived documentary. Recognizing that the 2008 presidential election between Obama and John McCain was going to be a historic day, producer/director Jeff Deutchman asked his friends around the world to shoot video whereever they were on Nov. 4, 2008. The resulting footage was then compiled into this grassroots account of Obama's victory. The shaking camera did get nauseating a la "The Blair Witch Project," but the stories by everyday people was just as emotionally moving as the actual election day back in 2008.