A Valentine to remember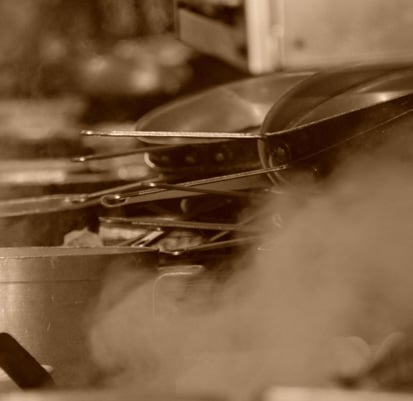 It's Valentine's Eve, and you don't have anything planned. Maybe you're last minute, or just waiting to find something different. Whatever the case, we have a couple of ideas for you to help keep you out of trouble but still keep the romance up. We did an informal poll of some readers, and here are some things they came up with:
Home-cooked meal



This was probably the number one suggestion as a romantic way to spend Valentine's Day. Our resident pastry chef, Ed Morita, said, "Make a day of it: Plan a menu, then take a road trip around the island to gather the ingredients — assuming she was into farms and such. You could get greens from Ma'o Farms, fish from the tilapia aquaculture farm or moi from Paepae, sweet potatoes from Papahana, chocolate from Waialua, etc., then come home and make the meal." Awwww.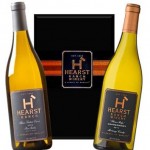 If you're not as creative as Ed in planning a menu or knowing where to go, you can take a shortcut by heading to Whole Foods on February 13 and 14, and get some items that are conveniently on sale. Their Surf n' Turf Valentine Bundle includes a 6-ounce filet mignon and a 4-ounce lobster tail for $17.98 (regular price $12.99 each). You can add a bottle of Hearst Chardonnay for $11.99 (regular price $25.99).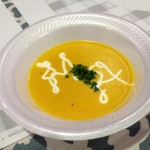 If you can't cook, just punt. There's a lot of grab-and-go around town that you can buy to take home for a quiet dinner at home. Miso and Ale is popping up at La Tour Cafe from 6:30 to 10:30 p.m. on Valentine's day, offering 10 ala carte items that you can mix and match. Since no reservations are being taken and service is first-come, first-served, you might as well order to go. To see the menu, visit www.misoandale.com.
Better yet, take that take-out to the beach and dine al fresco while the sun sets.
Alternative menus



Greens & Vines, the vegan restaurant that Mari Taketa recently reviewed, is having a special fixed-price menu, with each of the five courses paired with a three-ounce wine taster. If you haven't tried vegan before, this will dispel the notion that it's just salad. Plus, you can tell your date you're taking care of their heart. Cost per person is $85; call 808-536-9680 for reservations. 909 Kapiolani Blvd. www.e-liciousdishes.com.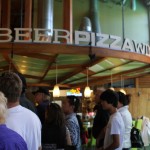 On the Windward side, you can get a French-inspired, five-course meal on the lanai of Whole Foods' Supperclub at the Windward Bar at 6:30 p.m. Dinner is $40 per person and space—which is communal seating—is limited. Reservations are encouraged; RSVP to sp.kao.marketing@wholefoods.com. Call 808-263-6800 for more information.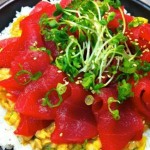 Mari is still taking reservations for her special un-Valentine event, Natto Again! It's an all-natto dinner of slimy, stinky bean creations by Grant Kawasaki of OC16′s Hawaiian Grown TV at Dash Gastropub. Cost is $40 not including tax, tip, or drinks, but you are guaranteed to have some amazing breath after this natto-riffic meal. Click here for more information and to RSVP.
Get that lovin' feelin'



Skydiving came up a lot, and it's actually not a far-fetched notion. When my cousin Mimi Charette got into it several years ago, she got hooked on the feeling you get falling through the air — she said it feels like you're falling in love. It must have worked, too, since she married the skydiving instructor! This is a photo of her and her husband, Ed White, a few years ago on Valentine's Day. Skydive Hawaii on the North Shore, 808-637-4121. www.skydivehawaii.com.
Single?



Just because you're a Singleton doesn't mean the day belongs to Smug Marrieds. You can find fun things to do around town that may help you find someone for next year. For example, Speed salsa at Vice is like speed-dating, except you'll be switching dance partners every time a bell sounds. No dance partner needed; you don't even have to know how to dance, since they will offer a free lesson from LUXE Hawaii from 8 to 9 p.m. $10 cover gets you one free drink, as well. Men must dress in collared shirt, long pants and shoes. Ages 21+ only. Call 808-593-9994 for more information.