A taste of Big Island Candies
(Sponsored)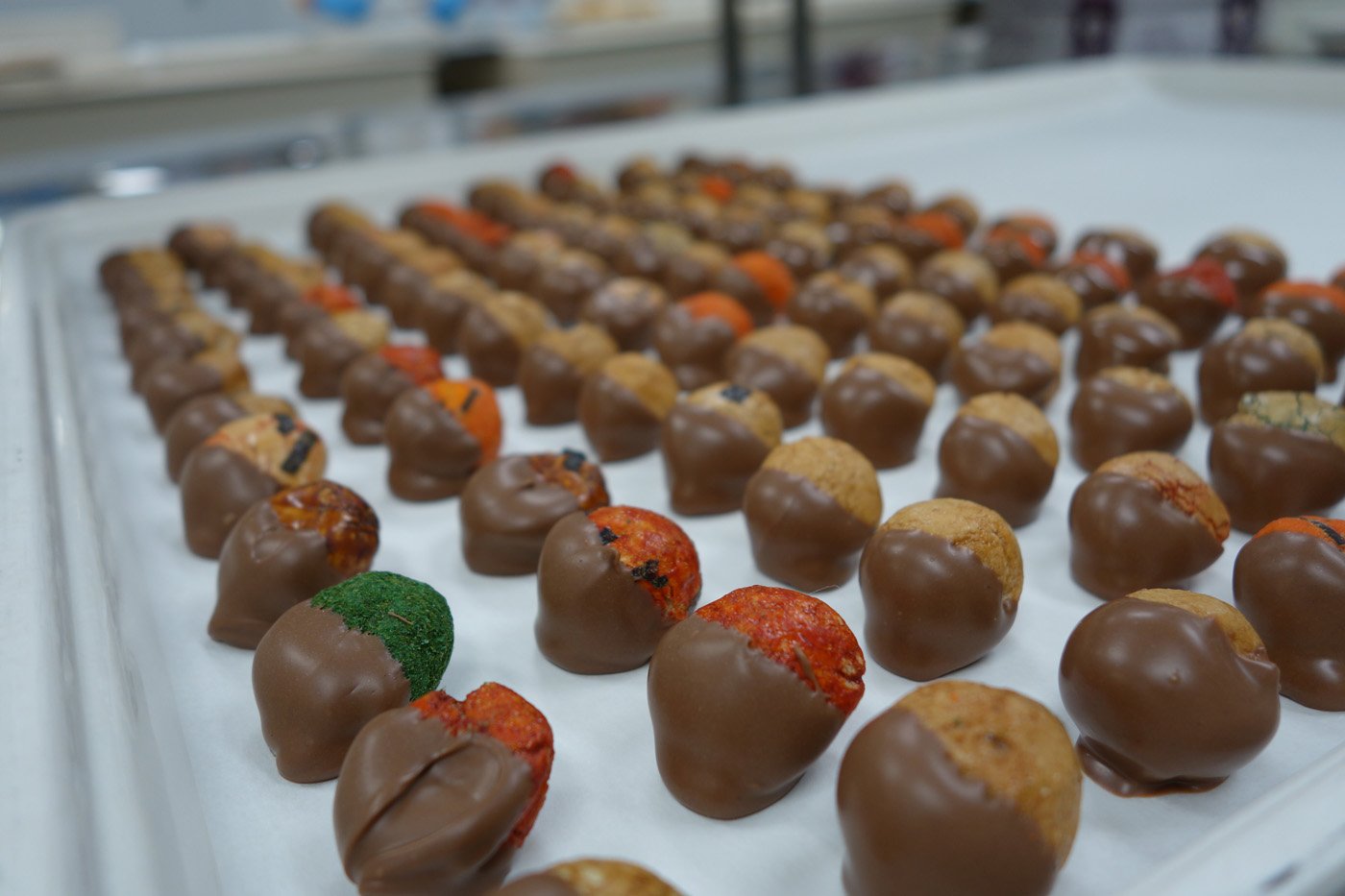 Everyone knows about Big Island Candies' chocolate-dipped shortbread cookies, given as gifts or passed around the office. But the Hilo-based company actually creates a lot of other plain and chocolate-dipped confections.
On Oahu, you can find a good range of Big Island Candies treats at its Ala Moana store. But I recently visited the Hilo factory, just five minutes from the airport, and found lots of other specialty items. While many things can be acquired online at bigislandcandies.com, some can't even be shipped because of the delicate nature or shelf life, so they're only available at the factory.
Among the most intriguing offerings at the Hilo store were the Hawaiian Da-Kines, chocolate-dipped twists on local favorites. Chocolate dipped kakimochi? Okay. But li hing mui? Cuttlefish?! Yup, it sounds weird, but it works. That salty-sweet combo has been tested and is actually really good.
Here's an exclusive peek inside Big Island Candies' chocolate-dipping operations (no one is allowed in!), especially the Hawaiian Da-Kines:
Big Island Candies
Big Island Candies CEO Allan Ikawa showed me the whole line of Da-Kines, and explained how they came about. Having worked at Crack Seed Center for years, experimenting with li hing mui powder before it became popular, I could totally relate to his experimentation. And, after watching some of the ladies and their flair at chocolate dipping, I got to try making — and eating — my own batch.
Big Island Candies
585 Hinano St, Hilo
808-935-8890