A road warrior's best breakfast burritos
Our road warrior tried 10, but only two made the cut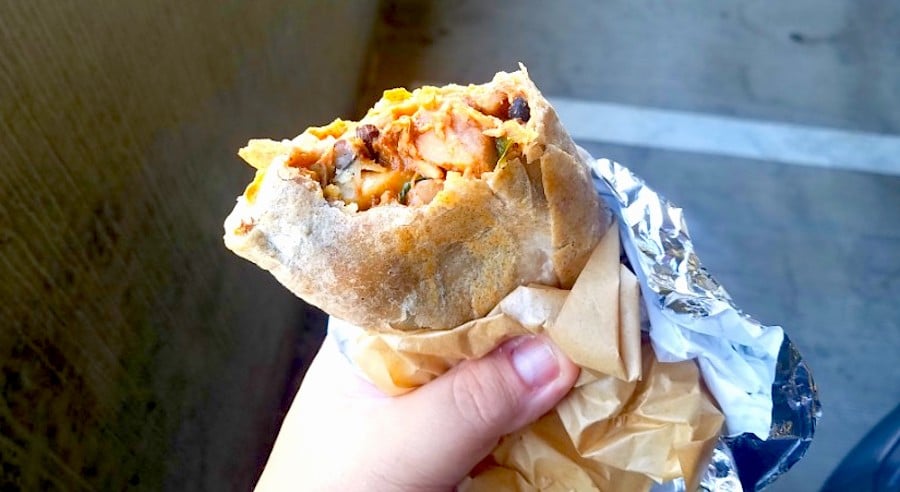 I work primarily out of my car. Be it a conference call, email or business proposal, all are usually done while I'm parked somewhere quiet under a tree. With my car doubling as my breakfast table as well, it's important that meals not only be delicious, but also easy to eat while driving.
The humble breakfast burrito fills this role nicely. While I've tried 10 establishments, I find myself craving and going back for only two. Packed with flavor and swaddled in a soft flour tortilla, these are my favorite breakfast burritos.
Juicy Brew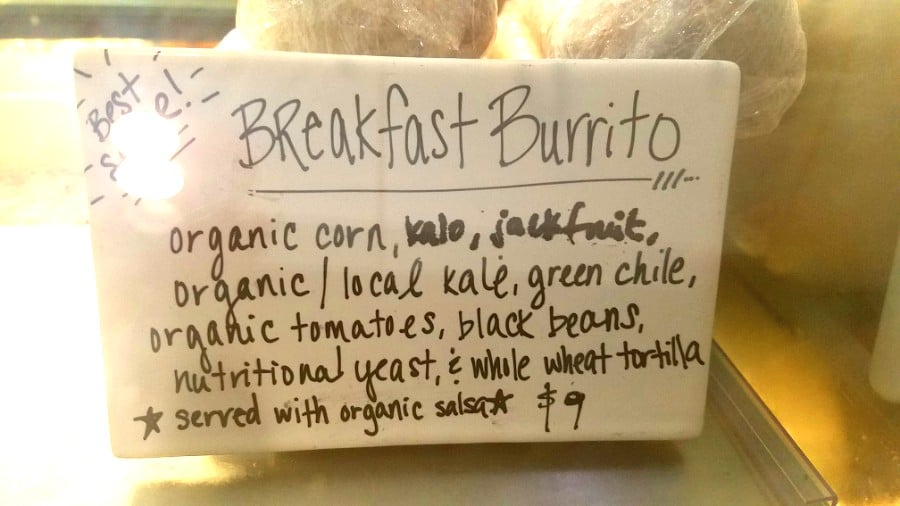 I was highly dubious that a meat eater such as myself could be swayed by a vegan breakfast burrito — even one recommended by my fellow Frolic team members. But it wasn't long after devouring this wonder filled with jackfruit, black beans, kale and corn that I found myself returning several times for more.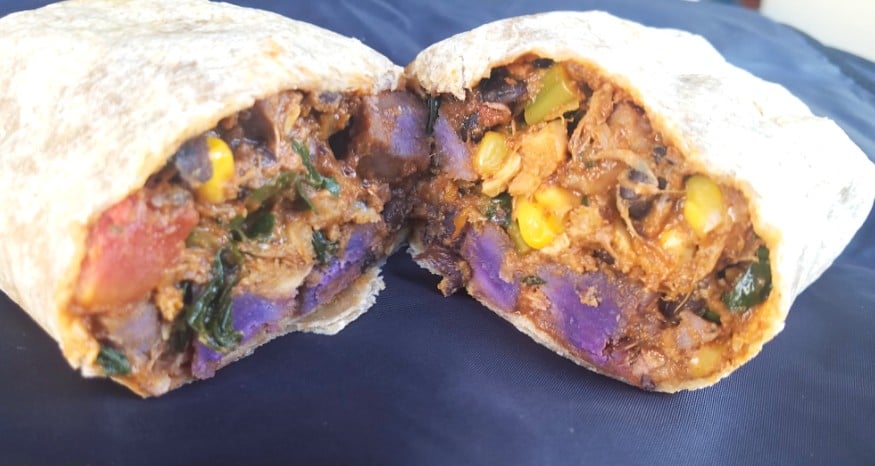 What makes this unlikely burrito one of my favorites is that every ingredient and spice works well together. Nothing acts as just a filler like one might find in lesser breakfast burritos. Yes, it's vegan, but in no way does that compromise the flavor level of this charming breakfast delight.
$9.75
3392 Waialae Ave. • Kaimuki • 797-9177 • juicybrewhawaii.com • @juicybrew
Morning Glass Coffee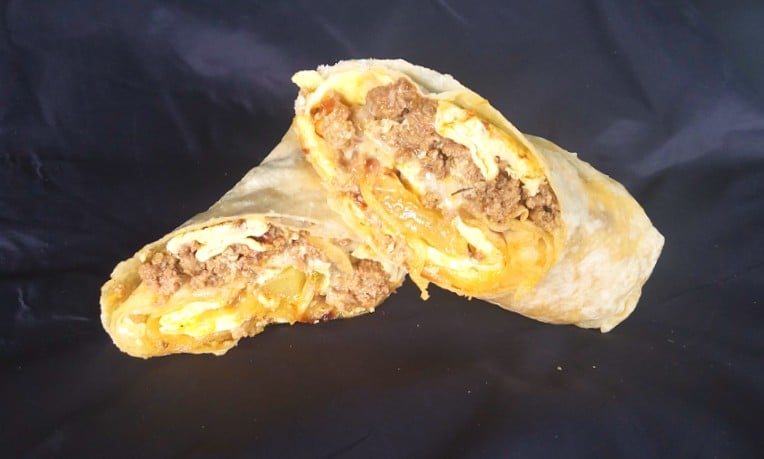 Best known for their artisanal coffee and housemade scones, Morning Glass' breakfast burrito goes the extra mile to thrill and delight. Filled with eggs, cheddar cheese, potatoes, poblano peppers, roasted onions and a rotating meat of the day, each burrito is made to order, which usually means a 10-minute wait (note: As of late 2020, online ordering and takeout only). It's worth it, though: The burrito comes tightly packed with a nice sear and slight crunch to the tortilla from a turn on the griddle.
$9
2955 E. Manoa Rd. • Manoa • 673-0065 • morningglasscoffee.com • @morningglasscoffee
P.S. As I write this, I've become hungry again. I wonder if anyone does evening breakfast burritos?