A look inside PAD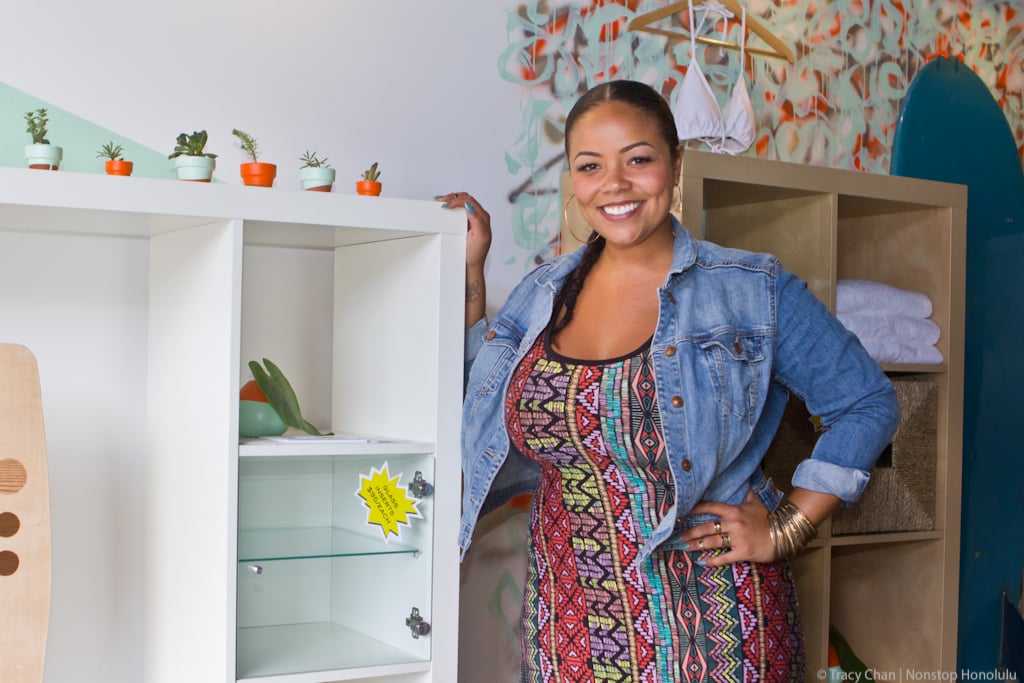 We dropped in to visit PAD, a small home furnishings boutique located directly across the parking lot from the Pinch of Salt warehouse on Auahi Street in the heart of Our Kaka'ako. PAD is the brainchild of charismatic interior designer Lauren Makk, who has 12 years of experience and is currently a contributor to KHON's Wake Up Today, where she hosts a bi-monthly show called "Affordably Fabulous" for DIY home designers and aspiring interior designers.
Lauren is all about the hands-on stuff; PAD also hosts a series of workshops called Home School, with some of the industry's top professional DIY'ers as instructors, and mini-workshops, called After(work)shop taught by Lauren herself, on single creative DIY projects. Check the calendar on Pad Hawaii for more info.
In this video, Lauren talks about how she ended up in Hawaii, how she started PAD to provide interior furnishings that are attractive, stylish and affordable, and the story behind the unique PAD sign that's a centerpiece in the store.
PAD
Tue – Fri: 10 a.m.-7 p.m.
Sat: 10 a.m.-8 p.m.
Sun: Noon-6 p.m.
Facebook.com/PADHAWAII
PADhawaii.com
808-744-3814
PAD
Picture 1 of 8
Meet Lauren Makk, the mastermind behind PAD. A graduate of California State University-Northridge with a degree in Interior Design, Lauren has been creating beautiful living and working spaces for the last 12 years. The former host of TLC's Emmy Award-winning "Trading Spaces" interior design show (in which two homeowners redesign each other's houses in two days with only $1000) and the host of A&E's "Drill Team," Lauren fell in love with Hawaii and never left… lucky for us!