A look at Vivienne Westwood's Spring/Summer Collection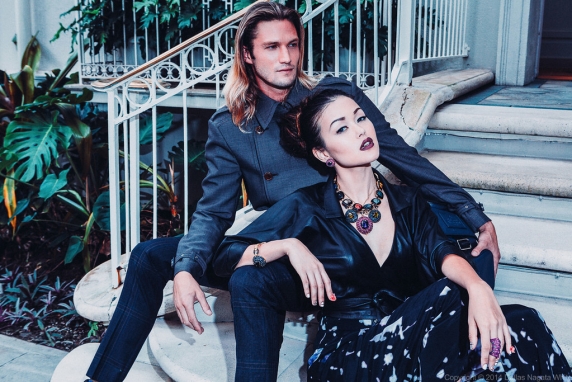 Vivienne Westwood stuck true to her quirky outlandish roots, as she debuted her Spring/Summer 2014 collection last fall during Paris Fashion Week. Westwood, who is coming off of a high being honored at last year's Met Gala (the Oscars of fashion), paraded medieval inspired looks down the runway during one of her four (Anglomania, Red Label, Gold Label, Mens) collections.
I had the unique opportunity to produce and style a photo shoot right here in Hawaii, exclusively using Vivienne Westwood pieces found in her Honolulu boutique. We featured six looks, on two models, showcasing "casual" "outerwear" and "formal" ensembles. I intended for the models to be cohesive with one another, but for each set of looks to stand out on their own.
Vivienne Westwood Spring 2014 Collection
Credits:
Designer: Vivienne Westwood
Producer/Stylist: Tyson Joines
Photographer: Dallas Nagata White
Models: Angela Byrd and Christopher Harris
Nail Tech: Devon Nurre'