A little North Shore adventure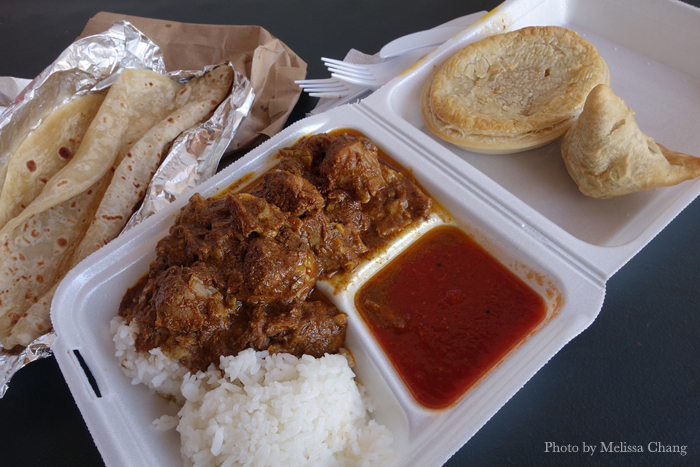 Life is full of unexpected twists … which is probably the theme of this blog post.
I recently headed out to Laie with media maven Pam Davis for the grand opening of the new Courtyard by Marriott North Shore Oahu, not for a blog post, but just to see it and congratulate the community that built it. The hotel's construction meant a lot to me because my company had done the social media for Envision Laie in 2011 when they were getting the permits to build it.
Long story short, there was a lot of controversy over the hotel, despite the fact that it was being built over the site of a demolished one and was not going to be any taller. As you can see, though, it is a nice place for people to stay when visiting the North Shore.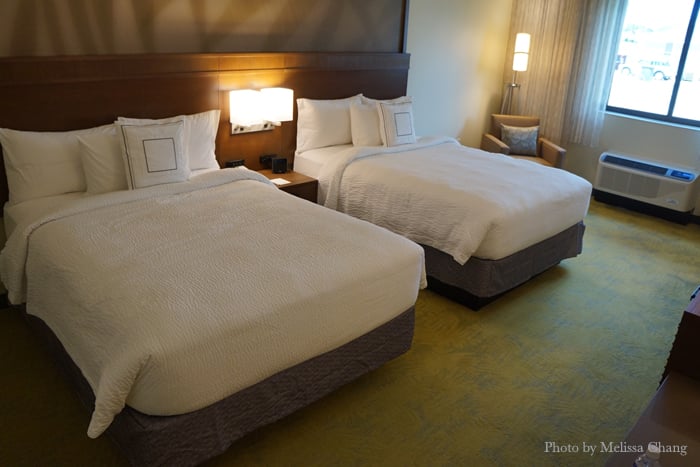 My understanding is that it helped to create jobs for people in the area (about 90 percent of the employees are from Laie), and enabled the Travel Industry Management students at Brigham Young University to have internship/employment options nearby so they wouldn't have to drive to Waikiki or move to the mainland.
I'm not posting about the new hotel to talk about that, though. I just want you to see how the new Courtyard by Marriott looks, and understand why it was the starting point of our little excursion.
After our initial visit, Pam suggested we head next door to Polynesian Cultural Center to visit our friend, Chef Sean Priester, who was just changing the menu at Pounders Restaurant. (Literally, the menu was going to change in a few hours.) David Nagaishi, also an old friend, was the general manager there. As you saw in a previous post, however, David passed away as I was uploading this photo, and Sean left the restaurant soon after to return to food truck life. Be watching for his "Soul" truck soon!
If you are already out that way, it is worth your time to check out the adjacent Hukilau Marketplace, which I think is a hidden gem. There are various shops and restaurants, many of which were already North Shore favorites. We also visited the Polynesian Hall of Fame, an interactive exhibit of famous athletes of Polynesian descent throughout modern history. It's kind of small, but it's fascinating even if you're not a sports fan.
Okay, so this was probably the most educational part of our little excursion. How many of you know how the famous shaka sign came to be? This statue of Hamana Kalili (1882 – 1958) stands near the Polynesian Hall of Fame, with a plaque to explain how he originated the shaka.
The Laie man lost the three middle fingers of his right hand while working at the Kahuku Sugar Mill. After his accident, Kalili was shifted to guarding the sugar train, and his wave of thumb and pinkie is said to have evolved into the shaka as passing children imitated him. Over time, as people waved to him, the shaka became a common gesture. And now you know who the "father of the shaka" is.
We drove toward Kahuku after that, and Pam indulged me by helping me find the Fiji Market. I had always wanted to try the food at this hidden gem; Fiji has a sizable Indian population, so they have developed their own style of curry. If you find yourself in Kahuku, it's way behind the gas station.
Inside the store, you'll find a mishmash of stuff, from premium canned corned beef to frozen goat meat, Indian spices and Fijian snacks. Although the popular lamb curry had quite a bit of fat and gristle, I thought it was pretty tasty. The tomato sauce (?) that comes with it is a little spicy and is a nice side. My preference is always to get roti instead of rice, but that's just me.
You'll also like the Indian samosas and New Zealand meat pies sold near the cash register. The crust is a rustic chewy/flaky consistency and the filling is well-seasoned. Be sure to get the two dipping sauces (available near the curry order counter). Would I come here again? Hail yes!
Fiji Market & Curry Kitchen
56-565 Kamehameha Hwy.
808-293-7120
We unexpectedly ended our day with something new. As we drove through Haleiwa Town, we stopped at the Haleiwa Store Lots in hopes of peeking into the Clark Little Gallery. As we pulled up, I saw the banner for Uncle Bo's new restaurant, and remembered that he and his partner Ho Suk Lee had told me about it a couple weeks prior — and told me I couldn't come in until they were ready.
I wasn't about to waste a trip to the North Shore! Ready or not, Pam and I were going to bust in on Uncle Bo.
The space is larger than it seems from the outside. I love that it's well-lit, so you can see the flat-screen TVs nicely from the cocktail tables as well as the bar.
You'll find that the food menu is basically the same as the original restaurant on Kapahulu. Why fix it if it's not broken, right? But they will be serving weekend brunch, if they haven't started already, which is unique to their Haleiwa location.
There are cocktails that are unique to Uncle Bo's in Haleiwa, so be sure to at least try those. The two most popular new drinks are the Hokulani (citrus, Three Olives vodka, elderflower liqueur with a splash of soda) and Hawaii Five-Bo (strawberry daiquiri with Bacardi rum, habanero syrup and pina colada espuma). Both are light, not too sweet, but refreshing in the North Shore heat.
I definitely want to go back to try the brunch, but I hope it's not too crowded. The restaurant opened with very little, if any, fanfare, but had a line from the first day. It's an exciting slice of town in the country.
Uncle Bo's Haleiwa
66-111 Kamehameha Highway
808-797-9649
That was a full day, and if we started out even earlier, we might have hit more spots. Maybe we'll have to stay at the new Courtyard by Marriott so we can explore more of that part of the island. To see more photos, click here.