A fruitful day at Frankie's Nursery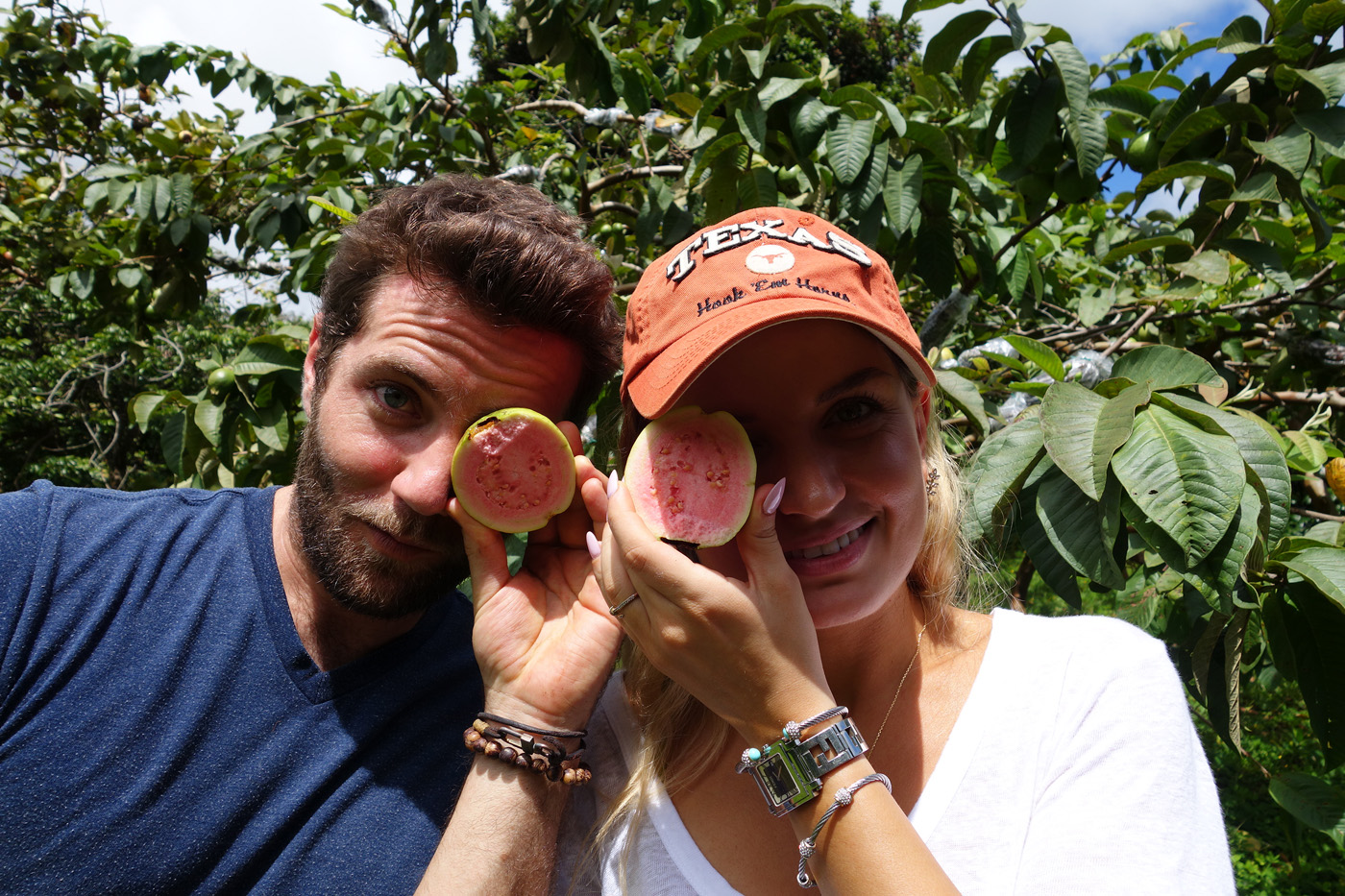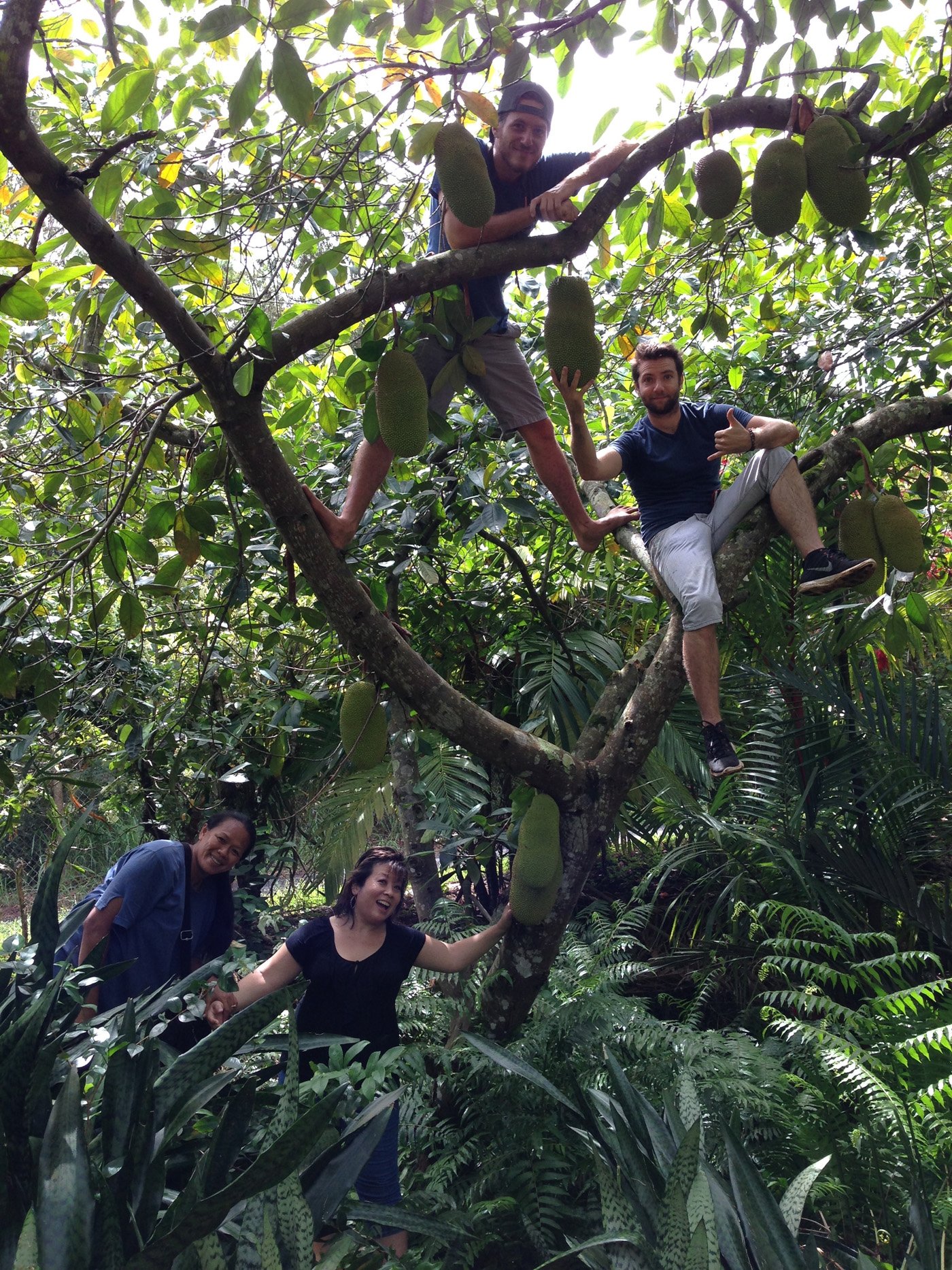 I love that the Hawaii Food & Wine Festival brings in celebrity chefs from around the world, because it opens opportunities for me to explore different things. Food writer Sean Morris, who knows everyone in town, had taken Marcel Vigneron to Frankie's Nursery in Waimanalo last year; the chef was so jazzed by the unusual flavors of the 400 varieties of fruits that he wanted to go again, and take his buddy Spike Mendelsohn.
Since I had never been to Frankie's, Sean made sure I came along, too. I had seen them at the farmer's markets, with their tables of seasonal exotic fruits, but had no idea what they were about. As it turns out, the 30-something year-old farm is the place that developed the exquisite Honey Cream Pineapple, a sweet, low-acid pineapple that tastes like cake. They're also the ones who grow the Miracle Berry (in season), which turns off the sour sensors in your tongue when you eat it and makes everything taste sweet.
Marcel is here for the Hawaii Food & Wine Festival and Spike is here for the North Shore Food Summit, so they combined their vacations to do a little of each. "This ties into what we talk about at the summit," Spike said after the tour. "Just knowing that there are so many other fruits out there reminds me that we as consumers shouldn't just settle for the common, massed-produced items out on the market, but should be eating some of these other fruits, growing other fruits, expanding the selection and even the nutrition that comes from it."
Here's a quick look at some of the things we did, ate and saw on our tour. I'm definitely going back to see the place when other things are in season (maybe January). I'm a little bummed out that I didn't get to meet Frank Sekiya himself, but maybe next time.
Touring Frankie's Nursery
To arrange for a tour, call 808-259-8737. Tours are not conducted on weekends due to their staff being at the farmer's markets.
To see the rest of my photos from this day, click here.
Frankie's Nursery
41-999 Mahiku Pl.
Open Sunday through Tuesday 9 a.m. to 4 p.m.; Friday and Saturday 9 a.m. to 4:30 p.m. (closed on the last Saturday of the month); closed Wednesday.