8 reasons to watch 'Fight Club'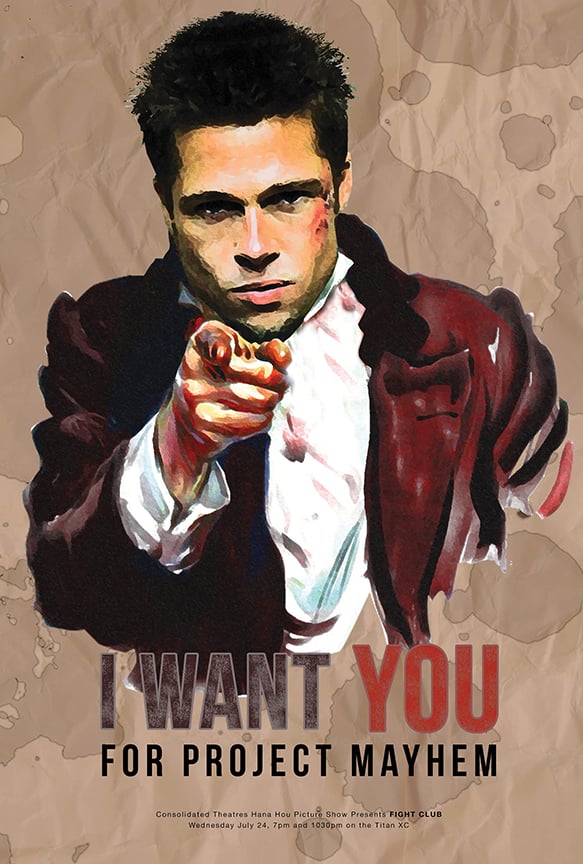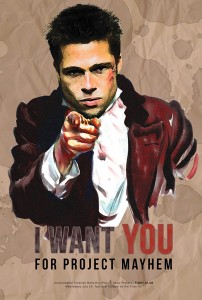 Truth is, I've never been in a fight.
The closest I've been to a brawl? Blue belt judo classes in the 5th grade. Playing "Punch Out" on the Wii. Impulse-buying the 13-disc "Gracie Combatives" DVD (never opened). Pretty sure those don't count.
So maybe I'm not the most credible source when it comes to talking about that thing I'm not supposed to be talking about. But in honor of the eight rules of "Fight Club," I put together eight reasons why you should deliver yourself from Swedish furniture and buy a ticket to Wednesday's screening, as part of Consolidated Theatres' Hana Hou Picture Show:
1) 1999. "Fight Club" was just one of many groundbreaking films released in 1999, a year Entertainment Weekly called "The Year That Changed Movies." While 2013 may be known as the year of sequels and blockbuster bombs, these notable films by upcoming filmmakers were released in 1999: "Fight Club," The Matrix," "American Beauty," "The Sixth Sense," "Toy Story II," "Being John Malkovich," "Go," "Magnolia" and "Star Wars Episode I" (okay, they all can't be winners).
2) Brad Pitt. Stars need star-making roles and Tyler Durden is quintessential Pitt.
3) Edward Norton. See Brad Pitt.
4) Chuck Palahniuk. Palahniuk (who wrote the "Fight Club" novel) is a master of visceral, transgressive fiction. I once sat in a Palahniuk reading of "Guts" in Toronto. While reading the vivid details of this immersive short story, somebody in the audience literally fainted. Now that's good writing. I personally got a little light-headed. Or maybe it was a minor panic attack. After that reading, I'll never look at calamari the same way again.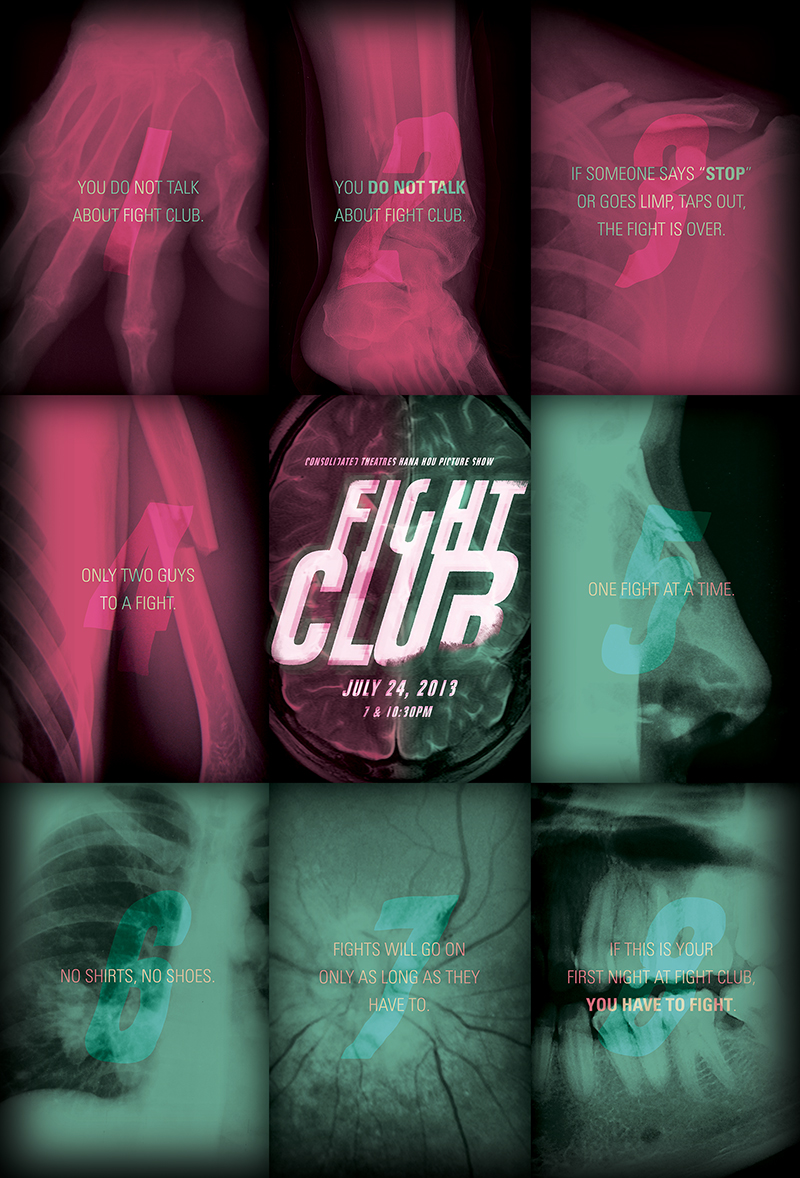 5). David Fincher. Beyond the powerful performances, meticulous art direction and choosing the Dust Brothers for the film's whimsically bleak score, director Fincher's attention to detail is an inspiration to filmmakers. While he was Oscar-nominated for "The Social Network" and "The Curious Case of Benjamin Button," it may be "Se7en" and "Fight Club" that go down as his best.
6.) Repeat viewings. This is a film filled with cinematic Easter eggs. The steadicam shot into the arena bar. The walkthrough of the Furni catalog. The three spliced images of Tyler Durden hidden in the opening scenes of the film. Big Moosey's nipple. This is a movie that makes you say to yourself, "Hey, I didn't know you could do that." And then, " Hey, I want to do that."
7) It will change your life. On a personal note, "Fight Club," as well as another 1999 alum, "Office Space" influenced me to write my own script, "The Rogues Gallery." So when it comes to my middling screenwriting career, you can blame Durden. It may not have changed your life, but it certainly changed mine.
8) You'll have a near-life experience. This film isn't for everybody. "Fight Club" is a complex, subversive, nihilistic sucker punch to the ear. And that's what some films are supposed to do. They're supposed to provoke a reaction. Get in your head. Shake you up. Make you question what you're doing with your life. After all, you are not your grande latte.
So maybe I've never been in a fight. But at the end of the movie when the credits roll and the Pixies "Where is My Mind" blares like a wake-up call, I'll probably sit in the dark, exhilarated, feeling like I just got the crap kicked out me.
And that's close enough.
"Fight Club" screens on Wednesday, July 24, at 7 and 10:30 p.m., at Ward Consolidated Theatres as part of the Hana Hou Picture Show.
"Fight Club" nerd trivia:
• Russell Crowe was considered for the role of Tyler Durden. Matt Damon and Sean Penn were considered for Jack. Janeane Garofalo, Courtney Love, Winona Ryder and Reese Witherspoon were considered for Marla.
• One of Fincher's favorite films as a child was "The Secret Life of Walter Mitty." The penguin sequence was his nod to "Mitty" and set the surreal tone for the film.
• In the scene where he's riding his bike through the Paper Street house, Brad Pitt is naked from the waist down.
• While Fight Club is a condemnation of advertising and commercial culture, David Fincher started his career shooting music videos (Madonna, Paula Abdul) and commercials (including a 2005 Super Bowl spot for Heineken starring Brad Pitt).
• At last week's San Diego Comic Con Chuck Palahniuk announced that he'll be writing "Fight Club 2" as a graphic novel. The story reportedly picks up ten years later with Tyler Durden still lurking, ready to make a comeback.
Movie posters courtesy of MVNP
"Fight Club" original trailer