8 fun facts about POW! WOW! Hawaii 2016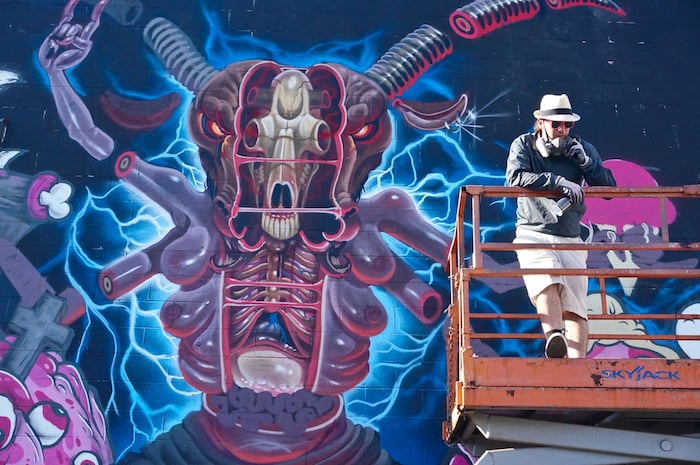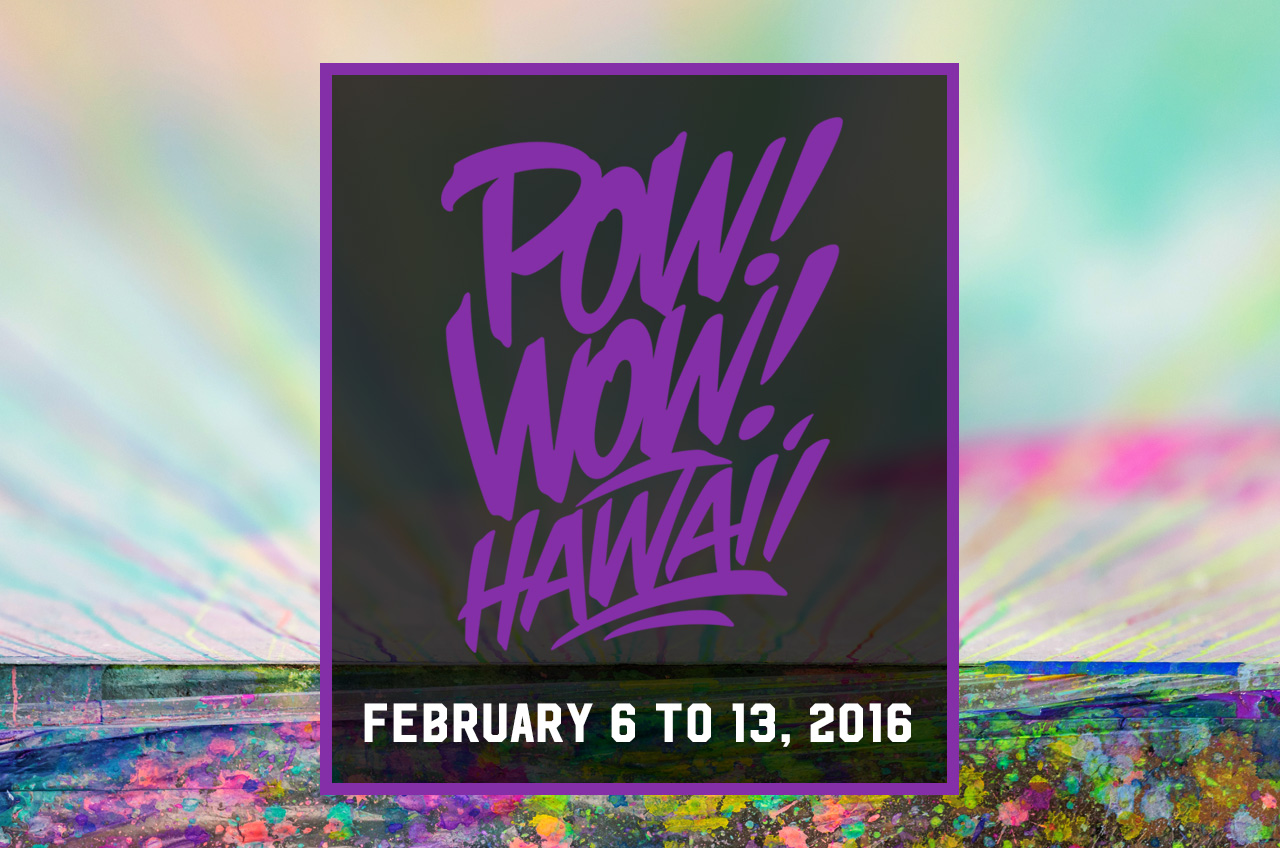 Now that POW! WOW! Hawaii is in its sixth year (I know, can you believe it?), I've compiled some interesting facts that might surprise you about Kakaako's homegrown street art festival. How many of these did you know already?
Fact #1: That name. POW! WOW! was inspired by comic books and chosen for its visual impact
Fact #2: POW! WOW! by the numbers: In coming days, 120 artists from Hawaii and around the world will arrive in Kakaako
Fact #3: Number of continents the artists are coming from: 5
Fact #4: Number of walls they'll live-paint in six days: 60
Fact #5: Number of cans of spray paint they'll go through: 4,000
Fact #6: Places outside Hawaii that have held spinoff POW! WOW! mural festivals: Japan, Long Beach, Taiwan, SXSW in Austin, Texas
Fact #7: Places where more POW! WOW!s are planned: New York, Israel, Jamaica, Thailand, Washington, D.C.
Fact #8: POW! WOW! kicks off this Saturday at Honolulu Night Market, but you'll get an early preview this Thursday at Something new Salt, Frolic's sold-out pau hana cocktail and pupu party.
There you have it. POW! WOW! is now a global collective of artists, musicians and mixed media influencers who transform urban landscapes with epic murals. After a worldwide tour, founder Jasper Wong and the POW! WOW! Hawaii team are prepping for their sixth round. "It's been mind-blowing to see it spread across the globe and accepted by communities from varying cultures," Wong says. "Building bridges through art has been one of our personal missions and seeing POW! WOW! do that has been amazing."
Featured artists this year are traveling to the islands from the U.K., Brazil, Spain, Australia, Japan and many more countries. Others are coming from the Mainland and of course Hawaii.
While the murals are the focal point of the weeklong festival, what Wong is most excited about is the big finale concert at Makers and Tasters on Saturday, Feb. 13. "It's something new," he promises. "We can't wait to show you all what we have up our sleeve."
"Stranded in Paradise" will feature The Green, Rakaa Iriscience and DJ Babu of Dilated Peoples, Cipha Sounds, Likkle Mai, Eli-Mac, Taimane Gardner and the POW! WOW! School of Music. There will also be food trucks, a b-boy competition and the Secret Walls live-art battle.
Here are some dates to remember:

Feb. 4 Frolic's Something new at Salt event will feature live art by POW! WOW! Hawaii co-director Kamea Hadar and artists Matt & Roxy Ortiz of Wooden Wave
Feb. 6

Opening block party collab by POW! WOW! and Honolulu Night Market

Feb. 7 POW! WOW!'s "Exploring The New Contemporary Art Movement" exhibit opens at the Honolulu Museum of Art
Feb. 8 Artists start painting murals around Kakaako
Feb. 13 Stranded in Paradise finale concert at Makers and Tasters
For the complete POW! WOW! Hawaii 2016 schedule, click here
The roster of 2016 featured artists can be found here.