4 Days on Maui: A Family Trip Itinerary
Follow a local mom's guide for summer vacation fun on the Valley Isle.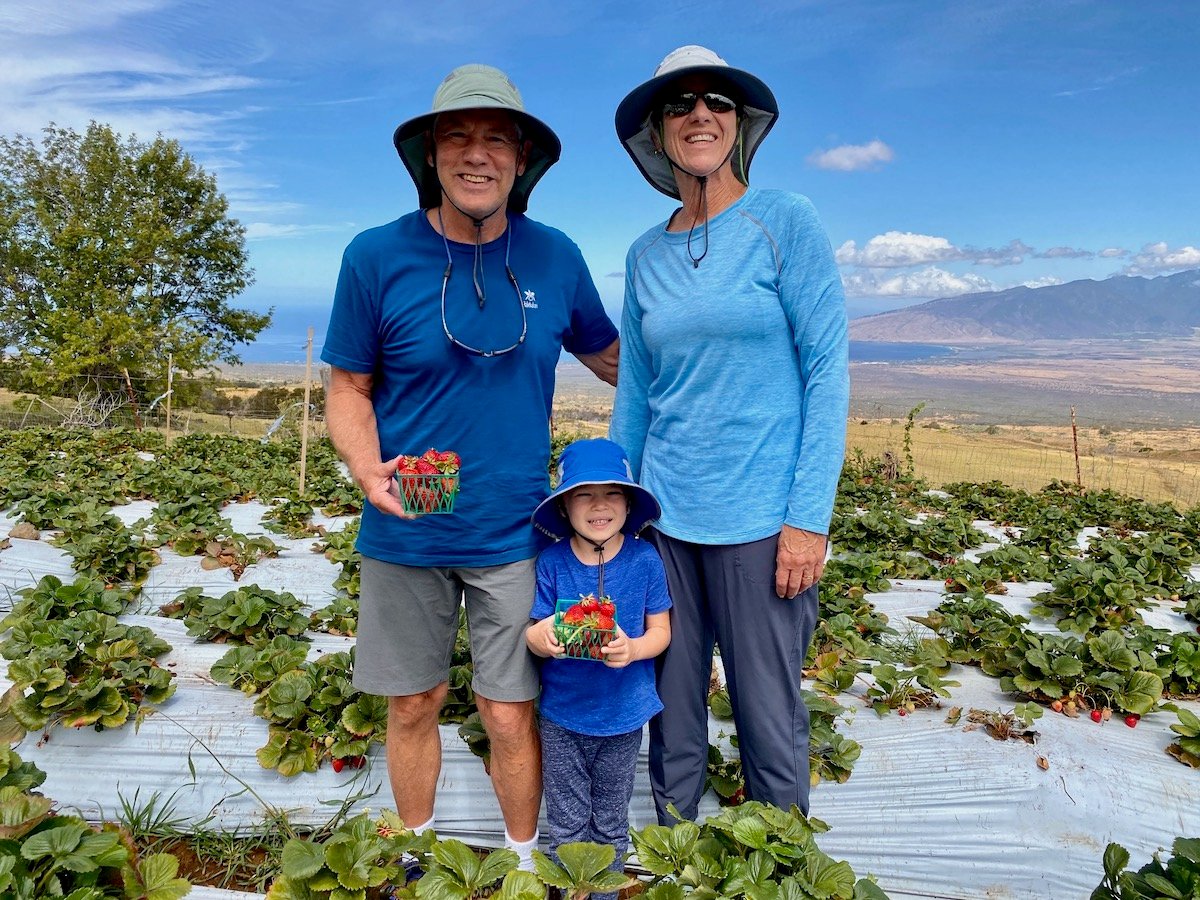 Staycations and island hopping are "in" this summer—and why not? Save the stress—and the cash—and stick closer to home without sacrificing any of the fun and adventure. The flight to Maui may only be 20 minutes, but the island feels like a world away from the piles of laundry and chores back on O'ahu. Our multi-generational family packed up and hopped over for a few days of exploring, relaxing and making memories. Check out our favorite spots along the way.
---
SEE ALSO: ✈️ Our Tips for the Best Family Staycation in Hawaiʻi
---
Where to Stay
There are countless accommodations options on Maui that it almost boggles your mind. Choose from mega-resorts with waterslides to glamping to spacious condos. Just make sure to ask for the kama'āina rate! We opted for a vacation condo rental in the Kapalua resort area on the northwest side of the island to take advantage of the extra space, kitchen, and laundry amenities.
Day 1: Olowalu
You've arrived in Kahului! Pick up your rental car and start the scenic drive through the verdant valley and former sugar cane fields to your accommodations. If you're headed to Lahaina, Kā'anapali or Kapalua, make a bathroom and snack stop in the roadside town of Olowalu.
View this post on Instagram
Trust me, you need the decedent mini pies from Leoda's Kitchen and Pie Shop which taste just like your tūtū bakes, available in local flavors like guava chiffon and chocolate macadamia nut. Browse the vibrant tropical fruit at the Olowalu Farmers' Market (open daily), and stock up on souvenirs like Maui Jelly Company's liliko'i butter sauce and Maui-made balsamic vinegars.
View this post on Instagram
Right next door, The Maui Butterfly Farm gives keiki the chance to hand-feed pulelehua (Kamehameha butterfly) and experience the life stages from caterpillar to chrysalis to butterfly. Don't miss the Critter Corner crawling with bugs and insects, including baby praying mantises. Heads-up: online reservations are required—and there is a kama'āina discount!
Day 2: Kula
Drive the windy road to upcountry for cooler weather, stunning views, and family-friendly farms to explore. Our favorite stop is always Kula Country Farms, a fourth-generation family farm located right on Kula Highway. On Tuesdays and Saturdays through the end of June, pick your own strawberries amongst rows and rows of the ruby fruit which look almost too perfect to eat. Baskets are provided and you pay by weight. Afterwards, play in the keiki area with a whimsical garden and tire swing fashioned to look like a horse. Don't leave without browsing the produce stand and grabbing some homemade strawberry lemonade.
For another farm-to-table foodie delight, book the Gourmet Lunch & Farm Tour at O'o Farms just up the road. My 5-year-old son, Duke, loved encountering the many Jackson's chameleons on property and plucking the Hawaiian raspberries to eat as we toured the 8.5-acre farm. This luxe experience ends with an impressive family-style meal featuring the fruits, vegetables and coffee grown there.
Day 3: 'Īao Valley State Monument, Wailuku
Rich in cultural and spiritual significance, this state monument located at the base of the West Maui Mountains will provide a dose of nature and history in lush surroundings. The 0.6 mile paved path is do-able for little legs and there is a pay-off at the top to view Kuka'emoku (a.k.a. the ʻIao Needle), which is taller than the Eiffel Tower. Tip: It's best to go on a clear day to see the top which is often covered in clouds. Duke enjoyed traipsing over the many bridges and discovering the botanical garden filled with native Hawaiian plants.
You'll be hankering for a sweet treat after all the exploring, so head to Home Maid Bakery in Wailuku for their famous manju, mochi and malasadas before leaving the area.
Day 4: Lahaina
As Hawai'i residents, we tend to avoid tourist traps, but hear me out! Yes, we passed countless ABC Stores and chain restaurants in Lahaina, but our family had a lovely day in this historic whaling-town-turned-visitor-hot-spot. First, if you have a child like Duke, they'll love exploring the sprawling branches and staring up into the ginormous canopy of the iconic banyan tree that fills the entire town square.
If the tree doesn't mesmerize your kids, try Maui Toy Works right across the street. With blown-glass candy sculptures hanging from the ceiling, this locally owned and operated toy store reminds me of a kid-version of the Bellagio in Las Vegas with its Chihuly glass décor. Keiki can spend their piggie bank savings on locally authored books, mermaid tails and a variety of travel-sized games and activity books about Maui and sea life.
View this post on Instagram
Speaking of sea life, sit down for an oceanfront brunch at Māla Tavern on Front Street, and the visiting Hawaiian green sea turtles will entertain the kids until their food arrives. Parents will appreciate the outdoor lawn seating for a casual relaxed vibe, and kids will love chowing down on the unique keiki menu with ube pancakes, Wagyu burgers and mai tai mocktails.