2015 Mercedes-Benz Fashion Week: Mongol collection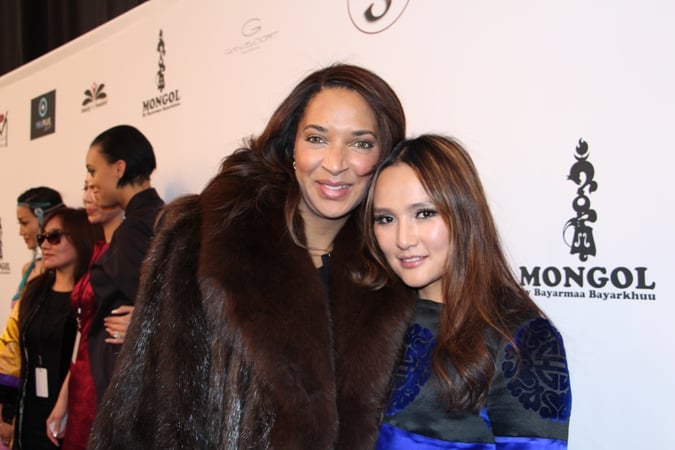 Fashion blogger Amanda Stevens is at the 2015 Mercedes-Benz Fashion Week in New York for a look at some new collections being unveiled on its runways. She'll share the latest looks and catch up with designers backstage. Check back for more from Fashion Week.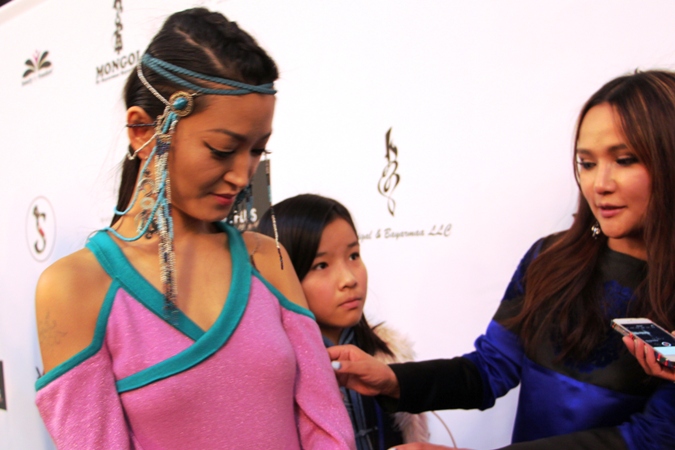 Traveling throughout Asia, Europe and America has given Mongol collection designer Bayarmaa Bayarkhuu a thirst for art, history and culture – and you'll see this expressed in her collection.
"The main concept is sustainability," Bayarkhuu says, "We use Mongolian lamb fur. They are fed on the open range and not slaughtered, the wool is sheared. We also use thick silk and cashmere." Bayarkhuu's collection seamlessly melds these traditional textures with contemporary silhouettes and allows women to have fun with its many designs and vibrant colors. "I design for the woman who is independent, confident and very international, who can make her own definition of fashion."
Here are a few of my favorite fashion moments before, during and after the runway show: